You can only gain access to certain items and special pricing if you have logged in. Login Now.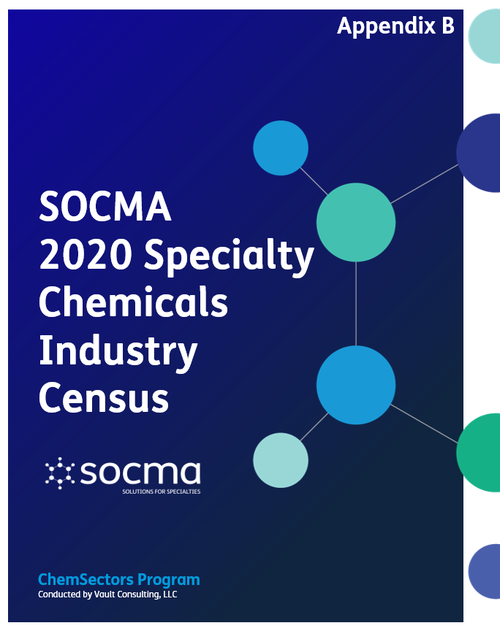 2020 Industry Census: Appendix B
Format:
Electronic (digital download/no shipping)
Members - $0.00

Description:
To support members in planning or analyses for any areas not specifically called out in the 2020 Industry Census Report, the crosstabs data is available for download as an Excel Spreadsheet.
Product Details:
| | |
| --- | --- |
| Product ID: | ChemSectors2 |
| Publication Year: | 2020 |