You can only gain access to certain items and special pricing if you have logged in. Login Now.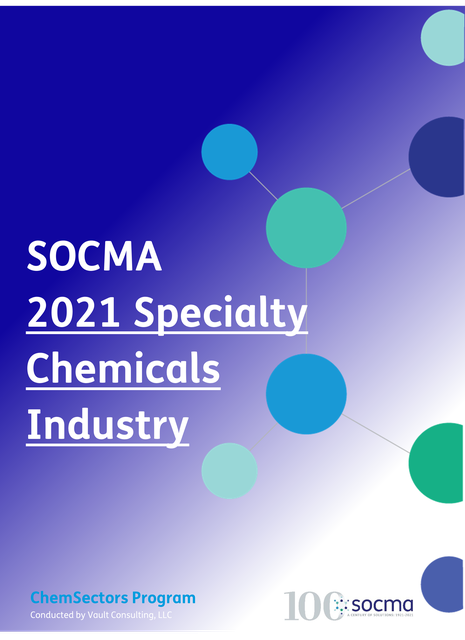 Format:
Electronic (digital download/no shipping)
Members - $0.00
Non-Member - $999.00

Description:
The 2021 Industry Census+, which is part of SOCMA's ChemSectors program, provides specialty chemical companies with data and analysis on the state of the industry, which can be utilized during strategic business expansion and planning.
New to this year's Industry Census+ are questions related to:
The impact of the pandemic on manufacturers' business and operations
Incident reporting and process safety
Product stewardship
SOCMA's environmental, health, safety and security (EHS&S) annual metrics
Product Details:
| | |
| --- | --- |
| Product ID: | CENSUS2021 |
| Publication Year: | 2021 |