You can only gain access to certain items and special pricing if you have logged in. Login Now.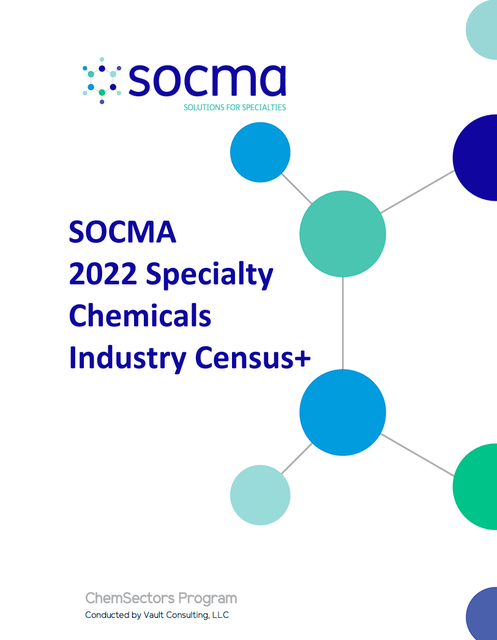 Format:
Electronic (digital download/no shipping)
Members - $0.00
Non-Member - $249.00

Description:
The SOCMA 2022 Specialty Chemicals Industry Census+ surveys manufacturer opinions on key operational and decision points chemical manufacturers use to benchmark business activities. Now in its 3rd year, the annual report supports SOCMA's mission of delivering actionable industry intelligence to underpin and validate business growth decisions for companies across the value chain.
The Census+ is delivered through SOCMA's ChemSectors program, which contributes to SOCMA's mission to help business and policy leaders understand and anticipate trends and drivers transforming the specialty chemical industry.
Product Details:
| | |
| --- | --- |
| Product ID: | CENSUS2022 |
| Publication Year: | 2022 |