You can only gain access to certain items and special pricing if you have logged in. Login Now.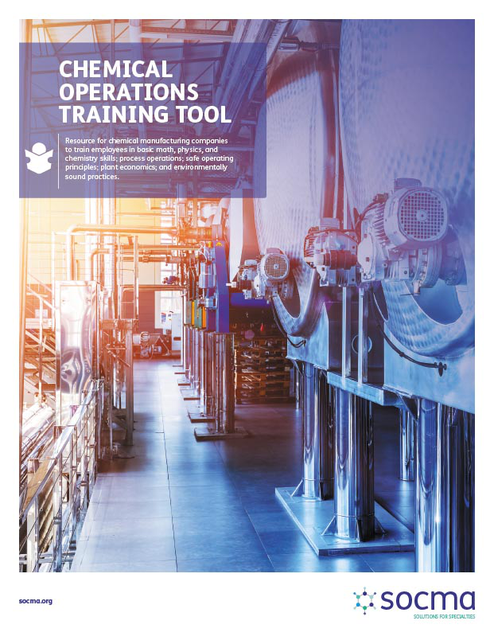 Chemical Operations Training Tool
Format:
Electronic (digital download/no shipping)
Members Only (Annual License) - $3,500.00

Description:
The new SOCMA Chemical Operations Training Tool is now available for SOCMA Members and is your resource for guidance of systems, practices and processes.

Non-members interested in purchasing the training tool, should reach out to Joe Dettinger at jdettinger@socma.org.

Our chemical operations training tool delivers quality training that grabs your attention and bolsters content retention.  This one-stop training program can be utilized as a stand-alone resource or incorporated with your existing training processes.
The training tool consists of 5 interactive learning units. Each unit is subdivided into chapters that contains the following:
Chapter Summary
Instruction
Learning Objectives
Table of Content
Process Equipment Animations are embedded into each chapter. Look for the play button and experience a new level of eLearning
Each process equipment animation consists of three elements:
A vivid 3D animation that conveys appearance, major components, and principles of operation
An interactive exercise to identify components and their locations
Self-assessment exercises to confirm comprehension of operating principles
Product Details: