You can only gain access to certain items and special pricing if you have logged in. Login Now.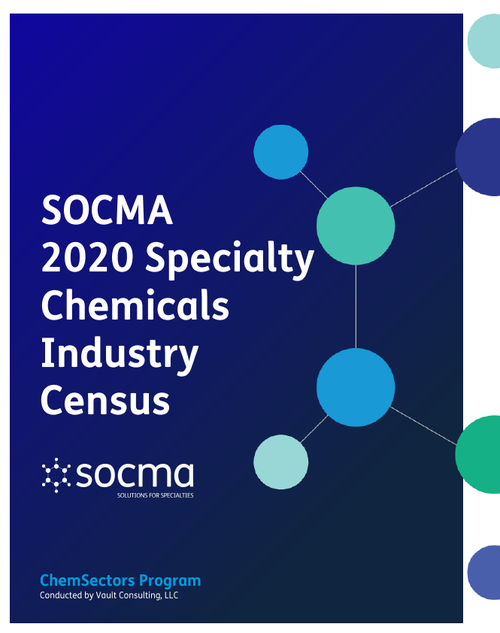 SOCMA 2020 Industry Census
Format:
Electronic (digital download/no shipping)
Members - $0.00

Description:
The Society of Chemical Manufacturers & Affiliates® (SOCMA) is the trusted source for industry intelligence on business continuity and planning during both ideal and uncertain economic times. As part of the association's strategic focus on building commercial development opportunities, SOCMA coordinated the inaugural Specialty Chemicals Industry Census in collaboration with Vault Consulting, LLC (Vault). The resulting data is disseminated through the SOCMA ChemSectors program, a tailored information network for industry analysis and trends impacting the specialty and fine chemicals value chain. The purpose of the 2020 Specialty Chemicals Industry Census is to provide companies with data on the state of specialty and fine chemical industry that can be used to inform business expansion. This download is only available to SOCMA Members. Non-members may obtain a copy by contacting Paul Hirsh at phirsh@socma.org.
Product Details:
| | |
| --- | --- |
| Product ID: | ChemSectors1 |
| Publication Year: | 2020 |