Overcoming Supply Chain and Logistic Challenges Roundtable
October 28, 2021
1:00pm ET
Virtual Roundtable
Join SOCMA and supply chain experts on October 28 at 1:00pm ET for a discussion on one of the most critical issues impacting the industry. Over the last several months, we have heard from numerous member companies of their challenges around supply chain and logistics. To tackle these concerns, we have put together a roundtable.
Roundtable Description:
Featuring industry subject matter experts from Road and Rail, this townhall discussion will focus on the current supply chain and logistics challenges and creative solutions that companies are implementing. Pulse poll results and 2022 outlook will be included.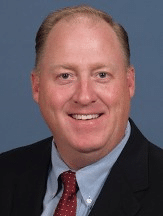 John joined CSX in 1998 in a sales role for TRANSFLO Terminal Services, a subsidiary of CSX. In that role, he was responsible for developing rail to truck transloading business in the Southeast region for CSX. He was promoted to Director of Sales for TRANSFLO, responsible for growth of the entire TRANSFLO network. In 2011, he accepted a position as Director of Sales for the Minerals business unit at CSX. This role provided the opportunity to grow the unit train aggregate business across the CSX network as well as working with single carload customers in the cement, lime, and salt markets. In 2014, he became the General Manager of Customer Service for CSXT. John led that team through two challenging winter seasons while developing key relationships with external customers and with internal operations and commercial teams. In 2015, John accepted a new position as AVP Car Management at CSXT. In this role, he was responsible for managing and distribution of CSXT's fleet of over 60,000 railcars. In 2017, John rejoined the Customer Service team as AVP Customer Operations and led that team through the transition to the Precision Scheduled Railroad model. John's current role is Director of Sales for the Chemicals portfolio estimated at $1.4B in CSX revenue. John holds a BS in Business with a focus in Transportation and Logistics from the University of Tennessee. John is married to wife, Lynn, and has daughter Lauren, age 17. He is an avid golfer, enjoys playing guitar, and spending time with his family.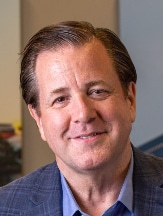 Randy Strutz is President, Quality Carriers (QC), a subsidiary of CSX. QC is the largest bulk chemical trucking company in North America with 130 locations, 2,700 drivers and 8,000 trailers. Mr. Strutz has been with QC for 11 years, serving as President for the past 9. Prior to QC, Mr. Strutz held various roles at Pacer (XPO), Thomson (France), and PWC. Mr. Strutz is the proud father of 29 year old quadruplet sons. Mr. Strutz resides in Tampa, FL.
Have Questions?
Please contact Alyse Keller at akeller@socma.org for more information.