Utilizing SOCMA resources to address challenges
By Jenny Gaines, Senior Director, Membership, Marketing & Communications
As we are now in the final quarter of 2021, SOCMA's 100th anniversary year, the specialty and fine chemical industry is strong and healthy.
However, as with most industries, companies continue to face lingering effects of the COVID-19 pandemic as new variants emerge. As problem solvers who thrive on innovation and agility, I continue to hear familiar themes from the specialty chemical community:
Increased demand for product
Severe raw material shortages and supply chain disruption
Staffing issues and training new employees
Travel guidelines are beginning to be lifted
Through my continued outreach and dialogue with our members and key industry stakeholders, below are just a few proof points of what I'm hearing, and how SOCMA is continuing to provide the tools and resources that play a vital role in helping companies across the specialty and fine chemical value chain navigate the current climate.
Supply chain disruption
Supply chain challenges are not unique to the past year for specialty and fine chemical manufacturers, but the COVID-19 pandemic, Texas ice storm and Suez Canal blockage exacerbated the issue.
Here are a few key excerpts from my conversations:
Increased costs: "When we couldn't get freight bookings from the EU, we looked to China, where there was an extra 25 percent duty on raw materials and higher freight costs."
Shipment delays: "We sent our shipment through Mexico to get it within a couple of months versus having it come through U.S. ports where it could potentially sit until December."Less time to focus on business: "I am spending 75 percent of my time on finding supply rather than running the business."
Disruption across globe: "The supply chain shortages and disruption are more serious today than early in the pandemic, whether it's from China, India, Southeast Asia or the European Union."
Resulting costs: "As a consequence of these shortages, costs are being passed on to the customers and consumers."
Longer production time: "We are struggling with getting enough ISO containers for our products, which is affecting our production schedule."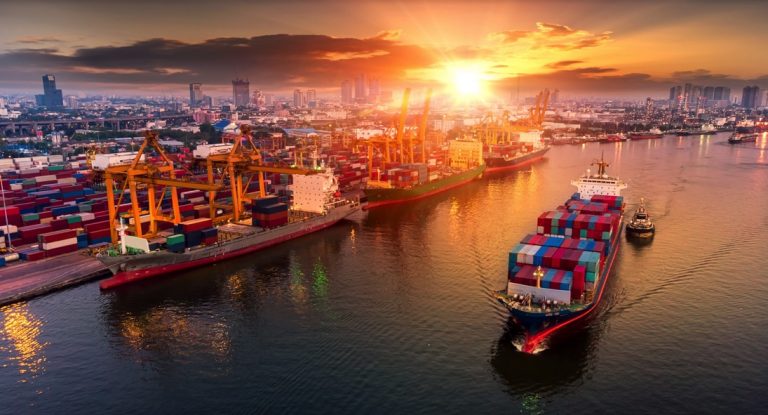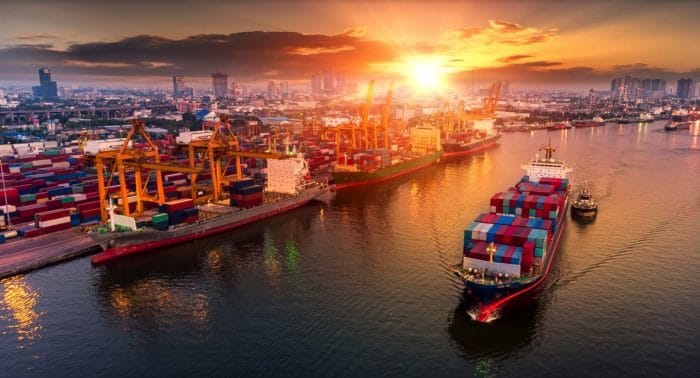 Commercial solutions
Long before the COVID challenges came about, SOCMA increased its commercial service offerings to support industry growth. The unprecedented pandemic has impacted the business landscape, and companies are looking to SOCMA more than ever before to help them grow and expand their business networks.
As SOCMA's liaison for the Specialty & Custom Chemicals Show, set for February 28-March 2, 2022, at the Omni in Fort Worth, TX, I am seeing attendee and exhibitor registrations ramping up. This will be the first in-person event of the year for industry colleagues to come together, map out their plans and connect with potential business partners.
As our members strategically plan for expansion, they are seeking knowledge from SOCMA's 2021 Specialty Chemical Industry Census+ released in June. This compendium of intel provides data and analysis related to the impact of the pandemic on manufacturers' businesses, capital expansion planning, manufacturing processes trends, and key data points to help plan for 2022 and beyond. 
Our SOCMA team also continues to see specialty chemical manufacturers and service providers participating in Manufacturing Solutions Days as a digital means to reconnect, identify and build business partnerships. Through these quarterly showcases, more than a dozen companies have highlighted their innovative solutions and technologies with quantified success, and there is one last event set for November 17, with only a few slots remaining, so make your plans now to attend and showcase your capabilities.
Specialty chemical companies are also sharing their expertiseI , equipment and capacity through SOCMA's Manufacturing Solutions Platform, a 24/7 searchable database that highlights the breadth and depth of offerings across the specialty chemical supply chain.
SOCMA's Lead Sheet Service is growing, as companies across the supply chain continue to employ this tool to search for business partners on key projects. To date, SOCMA has issued more than 90 Lead Sheets, with more in the pipeline to round out the year. 
For more on SOCMA's suite of Commercial Services, reach out to my colleagues, Paul Hirsh, phirsh@socma.org, and Alyse Keller, akeller@socma.org.
To learn more about exhibiting, attending, or sponsorships for the Specialty & Custom Chemicals Show, reach out to me at jgaines@socma.org.
Worker shortages and training
With unemployment benefits and COVID stimulus money coming in, I've heard that many specialty chemical companies are finding it difficult to keep and/or effectively train new chemical operators. Other companies say it's hard to attract top-tier talent for a myriad of reasons. Here's a sampling of what I've heard:
"Worker shortages came almost unexpectedly, and we had to trim back production during the pandemic. When we were ready to ramp back up, we couldn't find workers to fill the positions."
"It's an 'Employee Market,' making it more difficult to attract top-tier talent such as engineers and plant managers."
"Cost of living is skyrocketing here in our community, as people are leaving the big cities because there is more freedom to work remotely."
"We raised our entry-level pay for operators to $20 an hour just to compete." 
"One day about a dozen employees didn't show up for work. They can make almost as much to stay home with unemployment and the stimulus money."
"We aren't able to run about 25 to 30 percent of our available capacity because we don't have the personnel to accommodate it."
"When we do hire new employees, we need to train them and get them quickly and safely up to speed."
Simply put, staffing and training issues, in addition to the pandemic aftermath, are impacting companies' bottom lines.
Workforce solutions
Understanding the importance of sourcing and recruiting employees and ensuring they are well-trained, our members tell me they are looking to SOCMA for tools and resources to enhance their workforce and safely operate their facilities:
With the unique knowledge that companies within the specialty chemical value chain are looking for top-tier employees from a specific pool of applicants, companies are using SOCMA's Career Center, which we launched in late 2019, to seek out candidates particularly focused on chemical and science-related fields. Our SOCMA team is seeing a significant uptick in usage of the Career Center as the industry is reinvigorating its workforce in 2021. 
One of the most sought-after tools SOCMA members and the specialties industry is buzzing about is the recently modernized Chemical Operations Training Tool, or "ChemOps 3.0." Our team added a host of new offerings into this iteration the tool that specifically meets the most pressing demands from industry, including a Learning Management System, where companies can record and track employee training, new curriculum and additional animations crucial in helping employees more quickly retain information. 
Reach out to my colleagues Joe Dettinger, jdettinger@socma.org, or Tammy Netherland, tnetherland@socma.org for more information on the training tool.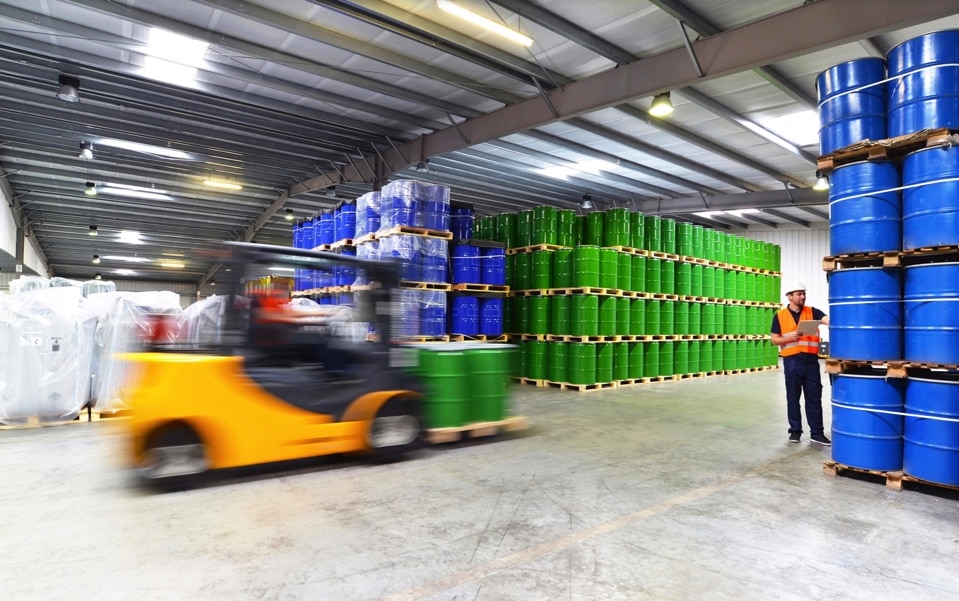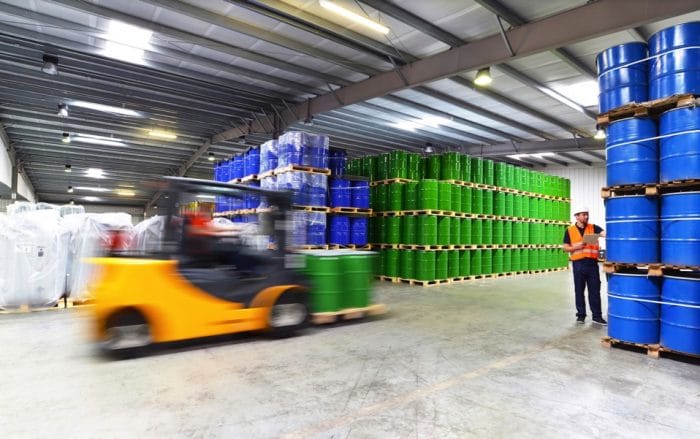 Best practice sharing & analysis
SOCMA continues to be the go-to-source for best practice sharing and analysis on all issues related to COVID and proposed policy and regulatory changes under a new administration.
I've heard time and again from our members who are inundated with information coming from every direction, they trust in SOCMA most when it comes to detailed guidance in navigating the myriad of changes they have and are continuing to experience in the current landscape.
In late July, as the Delta variant began sweeping across the U.S., members looked to SOCMA to facilitate peer-to- peer dialogue. In August, we provided a platform for our members to share intelligence on how they were handling this new COVID variation with their employees and within their facilities.
Members and industry joined SOCMA for an Executive Roundtable this fall to discuss cybersecurity issues, which have been rampant with more and more online business taking place as a result of the pandemic.
SOCMA is also hosting educational sessions, previously planned for SOCMA Week, at the Specialty & Custom Chemicals Show on February 28-March 2 at the Omni in Fort Worth, TX. This is a perfect opportunity for industry to delve further into supply chain and workforce issues that are top of mind for all companies. To learn more about the programming in Fort Worth, contact me, Jenny Gaines at jgaines@socma.org.
And as the Biden Administration continues to revisit regulations that directly impact our members and industry, SOCMA is providing testimony, guidance and analysis, ensuring the unified voice of specialty chemical manufacturers is heard on Capitol Hill and within regulatory agencies. The industry is particularly looking to SOCMA for support on the Risk Management Plan, the American Innovation and Manufacturing Act, and the Miscellaneous Tariff Bill, among a plethora of other issues that affect their operations.
My colleague, Robert Helminiak, is your key resource when it comes to advocating for these regulations and policies. He can be reached at rhelminiak@socma.org.
Growing organization
I am happy to report that SOCMA has added 22 new members to date in 2021. Many of these companies joined our specialty and fine chemical community to draw from the unparalleled support, tools and resources our team of industry professionals provides.
Take a few minutes to peruse the pages of Specialty Insights to learn more about SOCMA's suite of offerings and the value they can bring in helping companies within the specialty chemical value chain achieve their business objectives in 2021 and beyond.
I look forward to continuing a robust dialogue with members and industry throughout the remainder of the year to learn more about how SOCMA can be of service to their companies.
Happy reading!
To learn more about SOCMA membership, contact Jenny Gaines at jgaines@socma.org, or (571) 348-5110.
Categorized in: Uncategorized