New training tool offers 'Wow Factor,' new features for industry users

By Joe Dettinger, Senior Director, Technical & Safety
Since its release on June 30, SOCMA's Technical and Safety team has met with training personnel across the specialty chemical industry, demonstrating the modernized components of ChemOps Training. In each of these meetings, curious members absorbed the up-to-date features the tool offers and the "wow factor" it can bring to their training programs. This new version hit the mark, and I wanted to share the top five new components users are finding most impactful.
#1: Record keeping
One of the biggest pain-points our user groups have with training is the ability to track learner records. Understanding this need, we implemented a new learning management system portal where trainers can view the following:
Training completion status (not started, in progress, completed)
Training dates
Time in each lesson
Scores
Having access to this information offers insight to trainers about learner needs. It provides information on where learners are succeeding and areas where additional support may be warranted. Not only does it heighten training responsiveness, but these records also prove useful during audits.
#2: Customized lessons
When the SOCMA team envisioned this training tool, we considered the needs of various companies. Because each company differs in terms of processes and equipment, we concluded that the lessons must be customizable. The new portal allows SOCMA staff to configure the training tool for each company along with providing individual company branded entry portals. By providing a learner experience that mirrors the processes and equipment at the facility, the training focuses on the relevant material and helps the learner retain the necessary knowledge.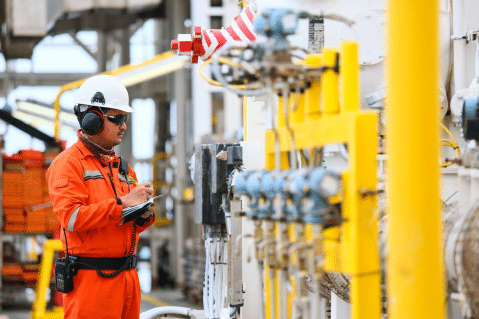 #3: EHS unit
SOCMA and our members view safety as an essential element of every aspect of facility operations. To this end, our Performance Improvement Committee prioritized environmental health and safety (EHS) in this release. The new unit includes modules on:
Hazard Communication
Personal Protective Equipment
Lockout Tagout
Confined Space Entry
Line Breaking
Members attending ChemOps Training demonstrations frequently ask to review these lessons and have shared that they deliver great foundational information that will perfectly supplement training on their plant processes.
#4: Additional plant equipment lessons
After safety, plant equipment is the crux of operations training. Operators must have strong foundational knowledge of the equipment with which they work. In response to requests from users on further material, our team reviewed the modules and looked at areas where we could add more value. In this version, we added curriculum, photographs and visuals on the following topics:
Hoses
Condensers
Centrifuges
Chemical Reactions
Plant Utilities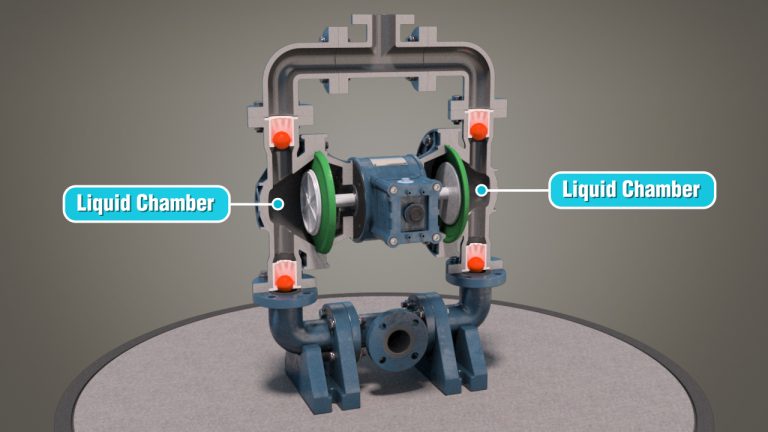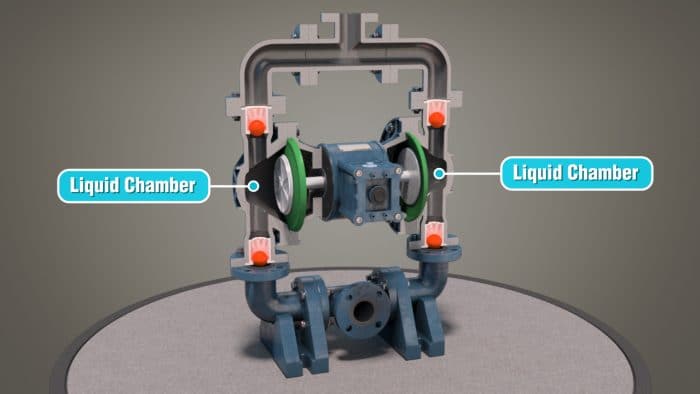 #5: Diaphragm pump
When new operators begin training, one of the biggest challenges they have is understanding how plant equipment works. What better method of teaching this concept than using 3D animations that cutaway, showing the internal components and flow? SOCMA's ChemOps Training includes a newly released diaphragm pump, highly requested by members, alongside 45 additional 3D animations with interactive learning that focus on the following objectives:
Identifying the piece of equipment
Naming the major components
Describing the principles of operations
When demonstrating the tool, we commonly spend a considerable amount of time reviewing these animations. Our users explain that these animations, both embedded in the student guides and as stand-alone micro-learning, truly support their team's knowledge acquisition.ChemOps Training is one of the many SOCMA services that strive to make the industry safer. We believe by having better-trained teams, we meet this goal.
For more information on how ChemOps Training can make an impact in your organization, reach out to Tammy Netherland, tnetherland@socma.org, or Joe Dettinger, jdettinger@socma.org, or (571) 348-5111.
Categorized in: Uncategorized