Leverage virtual tools to enhance your networks and better serve your customers
Digitalization is here to stay. Across the specialty and fine chemical industry, companies are employing numerous online tools to better serve customers and grow their businesses. The benefits of these were emphasized by the COVID-19 pandemic, where companies with the right digital tools and the ability to adapt to new ways of working had a real competitive advantage. This remains true as the world returns to normal, with digital solutions being widely employed to enhance and complement more traditional in-person business interactions.
Sharing the latest insights into these business-critical topics with attendees at SOCMA's Specialty & Custom Chemicals Show were Ken Zrebiec, Vice President of Manufacturing Operations for Johnson Matthey's pharmaceutical contract development and manufacturing business, and Peter Brown, CEO of Notch Communications. Paul Hirsh, SOCMA's Senior Vice President of Industry Relations, moderated the discussion.
Understanding customers, flexibility, and a new perspective are all essential
Digital business interactions are distinct from more traditional in-person interactions in several ways. First, customers must want to access information anytime, anywhere. They need to be given a reason to visit a website, social media page, or virtual event and know where to go to get there. When users do arrive on your platform, they expect to easily find the information they want. Mapping this journey for the user is absolutely critical, according to Brown.
"Part of the mapping process includes identifying, in detail, who the customers are and creating personas for each separate group. It also involves understanding their key pain points and addressing them," Brown added. That can mean providing an interactive virtual tour of a manufacturing site or thought-leadership articles that include insights and advice to help customers improve their businesses. Some of the messaging can be advertorial (up to 30%), and about 20% of digital content should be fun and serve as a way to connect customers with the people behind the business.
Importance of the online experience
During the pandemic, the design and delivery of online marketing materials became increasingly important. Almost all information was accessed through websites, digital meetings, virtual conferences and trade shows, and social media platforms. "Companies that stayed ahead of the curve and made the buying journey simpler came out ahead," Brown observed.
The online experience over the past two years has also created new behaviors and expectations that will persist into the future. Customers are now used to deciphering things for themselves, and although they continue to seek out face-to-face meetings, it has become the norm to first perform extensive research independently. "Manufacturers really need to tell a proper story and consistently weave messaging across every single digital platform," Brown said.
Online interactions also benefit customers because they can control when and where they access information, according to Hirsh. For specialty and fine chemical manufacturers and trade groups like SOCMA that support them, the ability to track customer activity is a key benefit because the data helps suppliers better understand their customers' preferences and issues while also staying on top of market trends.
Supply-chain benefits from greater digital exposure
One of the challenges for specialty chemical manufacturers is getting exposure to potential customers across a multitude of end-use markets that use their products and services.
An online presence that clearly outlines a company's manufacturing capabilities, product lines and niche offerings serves as an effective means for opening new business opportunities, according to Zrebiec. Many more potential customers can access a website than can meet in person with sales teams. "Buyers are much more comfortable now with searching for what they need online, so presenting your products and services and overall capabilities in the right way – not favoring one particular end use over another, for instance – can lead to unexpected opportunities," he said.
Furthermore, the supply chain challenges brought on by the pandemic highlight the importance for customers to have access to raw materials from multiple sources, growing the appetite of customers to seek our new partners.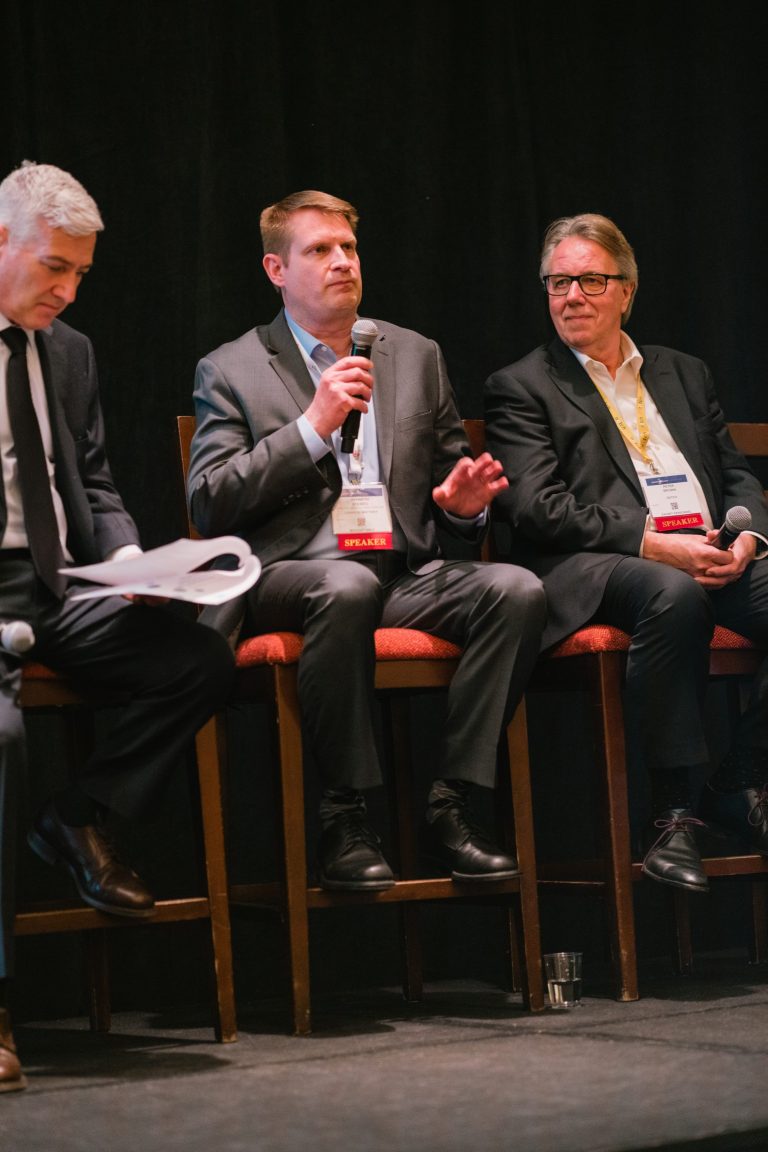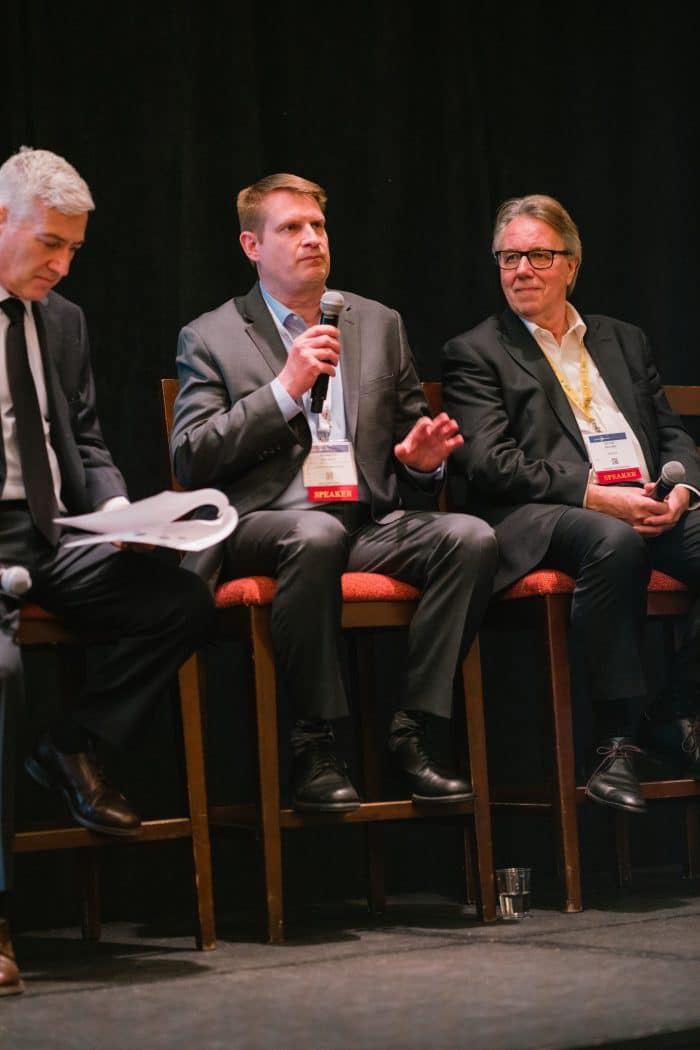 Truly targeted marketing
Once a company understands who its existing and potential customers are and what problems they need solving, it can use digital tools to direct marketing messages in a targeted fashion that wasn't previously possible. Approaches can be designed to meet different cultural expectations, for instance, leveraging LinkedIn, Facebook, Google and other social media platforms in ways that different sets of customers appreciate, according to Brown.
Of course, it is necessary to find the right people to send marketing messages to. "The digital tools available today make it easier to collect the information necessary to identify target customers," Zrebiec commented. "Many of these platforms," Brown added, "also have the ability to match target customer profiles with not just companies that meet those specific parameters, but similar ones that were previously unknown."
"With the technologies available today, it is possible, for a reasonable cost, to do a mix of pushing the right message and pulling in the right people – all with regular feedback as to what is and isn't working," Brown said.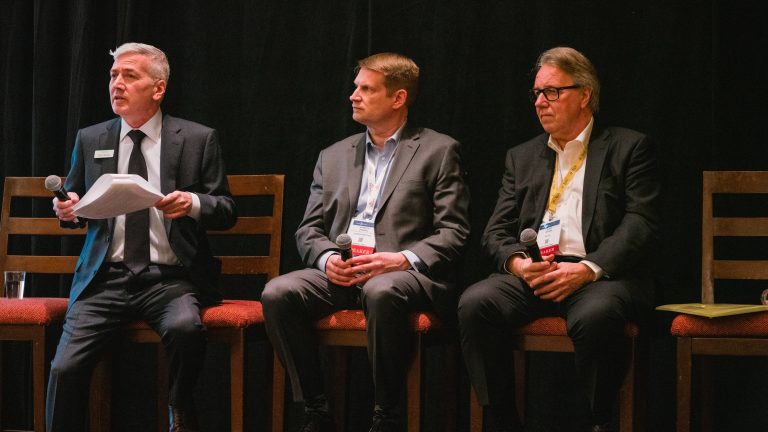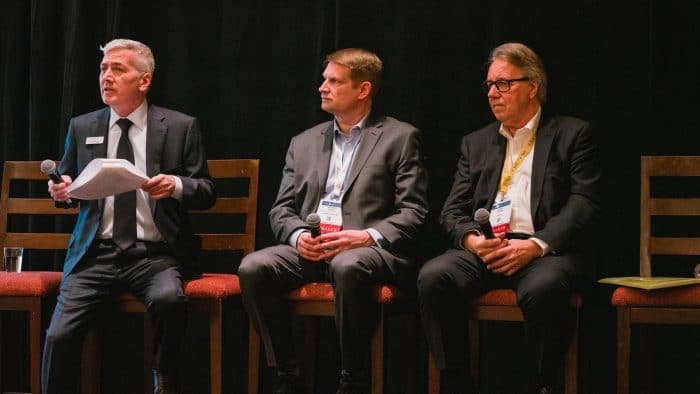 Making business connections in a post-pandemic world
Digital tools indeed will be used in conjunction with in-person meetings as the world emerges into a post-pandemic landscape. "Now that companies have some experience with virtual platforms, they are being employed not only to keep commercial connections going but also to grow businesses," Hirsh said. Why? "Digital platforms allow companies to put the customer at the heart of absolutely everything they do," Zrebiec said. "Indeed, it is impossible to know where the next business opportunity will surface, and companies need to be active in all the possible spaces," Hirsh concluded.
SOCMA's solution
To maximize your business connections in a post-pandemic world, connect with SOCMA's Commercial Services team to learn more about our Lead Sheet Service and Manufacturing Solutions Platform. Contact Paul Hirsh at phirsh@socma.org, or (571) 348-5102, for more details.
Categorized in: Uncategorized