How companies are reimagining the way they do business to overcome challenges
While it is easy to blame COVID-19 for the litany of supply chain issues plaguing the industry today, the pandemic simply exacerbated underlying structural issues that have been building for decades, according to the expert panel focused on supply chain resiliency at the year's Specialty and Custom Chemicals Show in Fort Worth, TX.
"I think a lot of times you look at news articles, you see COVID-19 as being the reason, and I think that's a precipitating cause of what's going on today" said Jason Tutrone, a Partner in Thompson Hine's Transportation Practice Group. "But, when you look back over the past decade, and in some cases even longer, there have been structural issues that really led us to a sort of precipice right before the COVID-19 pandemic that tipped us over the edge."
Panelist Patrick Bower, Senior Director of Supply Chain at Aceto, agreed. "I've been crafting an article now for about a month with the basic premise being that the supply chain was already broken," he said. "There's nothing that has happened in the supply chain during the COVID pandemic that couldn't have been anticipated. The supply chain has increasingly gotten more and more fragile over time."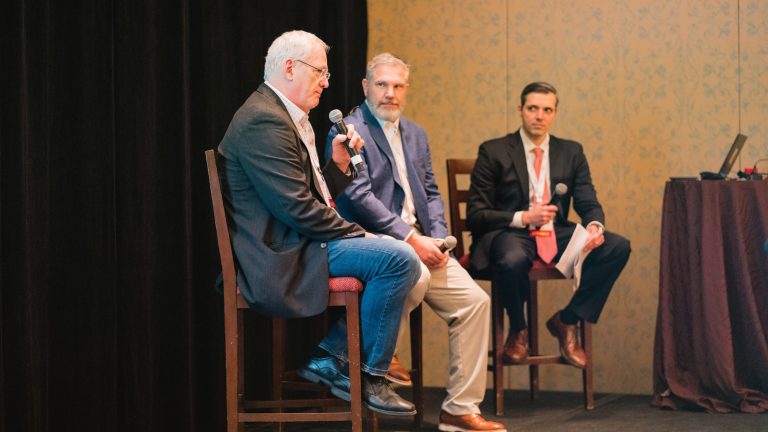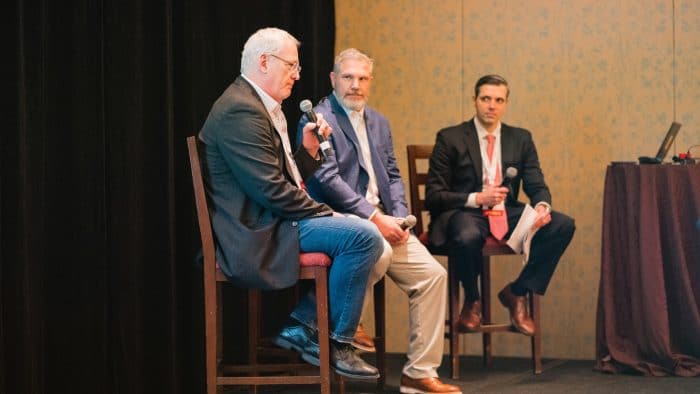 Phillip Bales, Vice President of Business Development for Genesis Custom Chemical Blending, said that while his business took a hit on the oil and gas side because of the pandemic, it also led his team to diversify their portfolio. "It opened opportunities in the personal care space with hand sanitizer and disinfectants really taking off," he said. "Having a team that was nimble, agile and resilient, the Genesis team is now exploring other areas of potential business through a different lens."
Chronic infrastructure issues
As our panel points out, infrastructure has been a chronic issue for the specialty chemical industry for many years. Below are just a few examples of what the industry continues to face in the areas of road, rail and ocean freight, along with potential solutions to overcome them.
Road
Trucking is the most significant modality in the United States. According to the American Trucking Association, the trucking industry hauled 72.5% of all freight transported in the United States in 2019. Yet, shortages of qualified truck drivers have been plaguing the industry since 2010.
Persistent concerns expressed by drivers, like long periods away from home and driver pay may have dissuaded new entrants to the industry. Additionally, regulatory changes implemented by the Federal Motor Carrier Safety Administration (FMCSA), such as more stringent "Hours of Service" and electronic logging requirements, have not helped the driver shortage issue. Fast-forward to the COVID-19 pandemic, and the accelerated retirement of long-term drivers coupled with the sharp increase in consumer demand simply overwhelmed the system.
Rail
Problems with freight rail shipping have been even longer in the making. After many unprofitable years and a slew of bankruptcies towards the end of the 1970s, railroad companies consolidated into fewer and fewer companies overseeing larger and larger networks. This consolidation period lasted through the 1990s, leading to substantial concentrations of market power that exist today.
Against this backdrop, many of the nation's largest railroads recently shifted to a streamlined operating model called "precision scheduled railroading" that moved them away from on-demand operations to high-scheduled operations. While this enabled railroads to reduce locomotives, personnel, and equipment needs, it undermined service resiliency and long-term capacity. It also resulted in reduced service levels for many shipper facilities.
While the allure of lower operating costs may be strong for railroads and their shareholders, precision scheduling has led to a lack of flexibility and responsiveness, as it has become more difficult for railroads to modify or scale up operations when demand increases or they face adverse weather.
Ocean
News reports of dozens of container ships languishing outside the ports of Los Angeles and Long Beach were commonplace, especially during the early months of the crisis; once again these backlogs are not a new issue. Over the past decade, severe weather events on the East Coast and various labor disputes have led to similar backlogs.
Port congestion also impacts shippers' ability to pick up their containers within the allotted free time, leading to detention and demurrage charges, fees which the owners of the goods have little ability to prevent and often no choice but to pay. The Federal Maritime Commission has issued an interpretive rule on demurrage and detention to pressure steamship lines to resolve these issues, but this alone is unlikely to solve such a complex issue.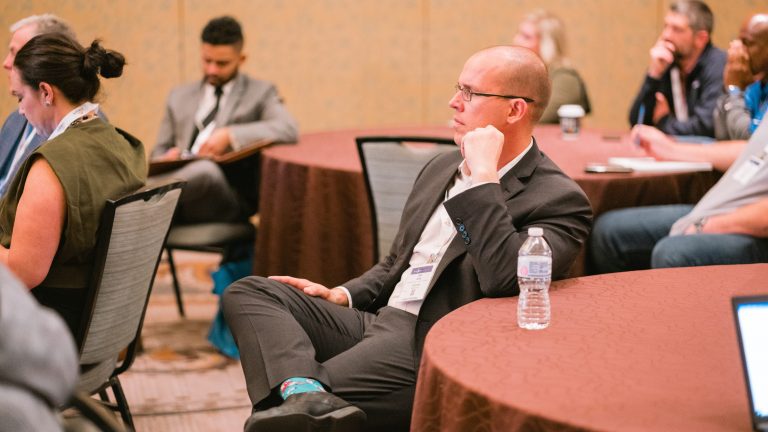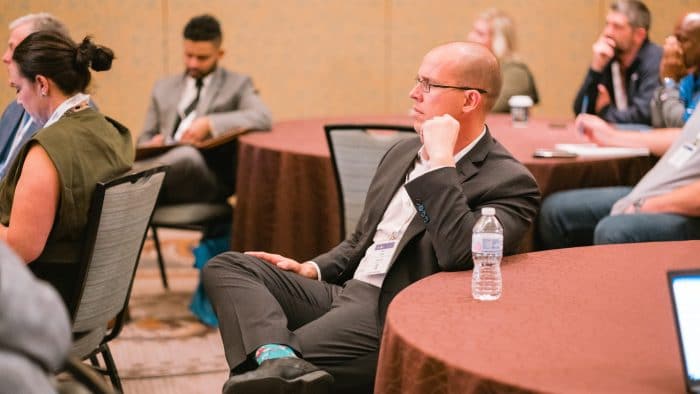 In search of potential solutions
The U.S. government has very limited tools to directly address supply chain issues, especially given the level of deregulation of these industries. So, while government is addressing these large-scale problems mainly through indirect actions involving labor, funding, or safety regulation, private industry has sought ways to develop resiliency in their own supply chains. Here are some key takeaways our panel shared for overcoming these challenges:
Use data to drive efficiency: Look at metrics around on-time deliveries, on-time receipts, and supply chain costs to identify areas of opportunity for process improvements.
Increase communications: Put in place workflows that keep staff updated on any logistics challenges or schedule changes, automatically if possible. For example, a timely email informing the sales team that a container of raw materials will arrive late can help manage customer expectations.
Leverage in-house capabilities: Decrease reliance on outside vendors where possible and maximize manufacturer capabilities to handle shipping needs. "One thing that we've started doing is trying to become a one-stop shop for our customer base," said Bales.
Warehouse space is key: With the move away from relying on Just-in-Time shipping practices, the need for warehousing has become more important than ever.
Manage your transportation holistically: While a number of external solutions to support your transportation management systems exist, don't be afraid to leverage internal capabilities or maximize resources that your current carriers may have. "Sometimes it's a tool that you don't realize you have," said Bower. "You just have to ask the question around whether it's offered or not. There are a lot of resources available that manufacturers can utilize."
Diversify your supply chain: Consider expanding not only the number of suppliers but diversifying where they are geographically located. Having feedstocks and resources coming from a broader group of suppliers can help in the event a particular country or region is experiencing significant delays.
SOCMA's solutionFor more information on regulatory impacts to supply chain challenges, connect with SOCMA's Government Relations Team – Robert Helminiak at rhelminiak@socma.org or Genevieve Strand at gstrand@socma.org.
Categorized in: Uncategorized