How collaboration among colleagues across all stages brings tangible results and growth
As we emerge from the pandemic, how your company establishes and ensures strong collaboration within its "team" is more important than ever. Previously, people stayed in their lanes and focused on their specific aspect of projects. But times have changed, and the workplace model also must evolve and continually improve. A panel of industry experts spanning various stages of their career had an in-depth discussion on this topic at the 2022 Specialty & Custom Chemicals Show, sponsored by SOCMA's Emerging Leaders Peer Group.
Importance of learning from everyone
The chemical manufacturing industry is constantly evolving and is founded on a basis of continuous improvement. While there is a long-standing tradition of applying these principles to the products and processes used, it's important to now apply this mindset to workplace culture as well. While change is never easy, the associated benefits help everyone involved: the company and customers, the workplace and the individual.
Here's what our panel of experts highlighted regarding the importance of embracing continuous improvement and progress across the workforce – from the company to team to individual levels:
"One of the things I love is when people from all areas of the business come into my office and want to know something or ask a question – what they are really saying is they are interested in learning and have capability that could benefit the organization." – Alan Dyke, CTO, Boulder Scientific
Larry Ito, Global Commercial Director, Halliburton, stays current by learning from the younger generation of employees – especially those coming out of university. "As you progress in your career, you gain more subject matter expertise, but the younger generations have different ways of thinking and have new ideas of using tools in the scientific workplace and manufacturing environment – it's important to recognize this for corporate and personal benefits. This has personally helped me and my career."

In his new role as Maintenance Manager at Nation Ford Chemical, Will Mullen leads a team of people who have been in the maintenance shop for more than 20 years. "Coming in as their manager, it was important for me to help the team operate smoothly. I do not have a maintenance background, but I focused on communication, listening and learning from them to best help my team and the organization succeed. For me, humility and asking questions have been very important to creating a learning culture."
You don't have to have the same educational background as those who previously held your position to be successful. "I'm the first non-engineer in my role and I've been able to leverage my project management skills to be successful while relying on my resources to ask questions. Being open and curious while communicating has helped everyone on the team learn, grow and improve." – Ashley Brown, Global Contract Manufacturing Manager, Ingevity
"Going through COVID has brought us closer as an organization. We collaborated with different groups to problem solve. We learned from each other and overcame new challenges while working in a rapidly changing environment." – Mara Gliozzi, VP and Global Business Manager, McGean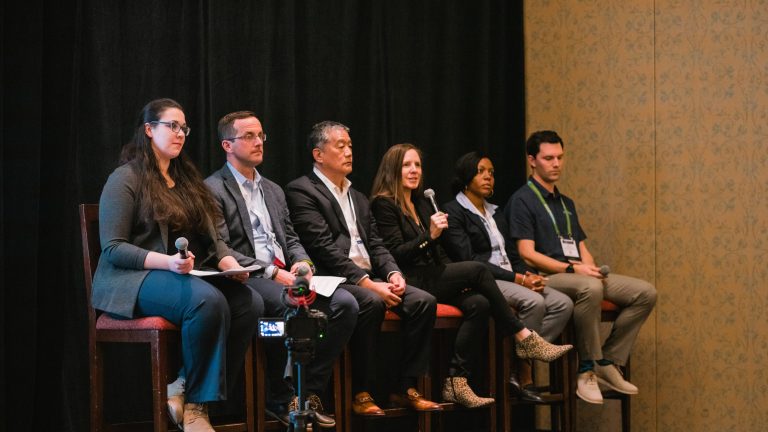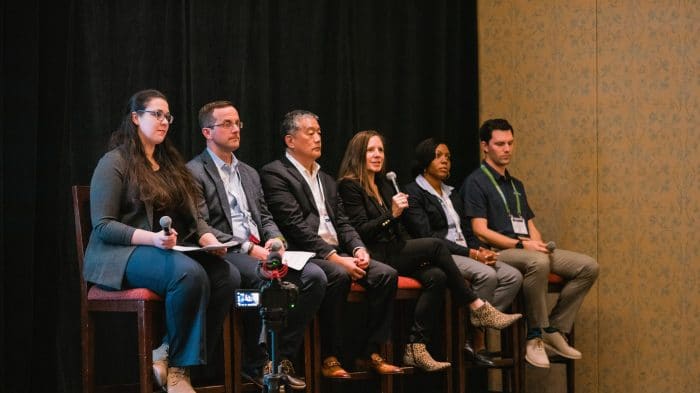 Manufacturing case studies
Not only is collaboration helping their companies, but it's also positively impacting the 'way they do business' by focusing on continual improvement through teamwork. Here are just a few examples our panel shared in Fort Worth. Learn more by reaching out to Genevieve Strand at gstrand@socma.org to get connected with a panelist.
"During physical inventories and cycle counting, we engage a broad spectrum of McGean employees who are not typically in the plants, including customer service. We brought everyone out to the plants, walked through how the operations in a warehouse work, and discussed potential pinch points that each group experiences. Having everyone in the same room to discuss their part of the process was very beneficial – it was especially helpful for customer service to learn all that goes into shipping an item." – Mara
"During Gemba walks, we have engaged different departments and groups at Boulder Scientific to get their perspectives. By thoughtfully encouraging cross collaboration, we have brought people with different backgrounds together to help solve problems and come up with new ideas." A Gemba Walk is a workplace walkthrough which aims to observe employees, ask about their tasks, and identify productivity gains. – Alan

"Ingevity has a Continuous Improvement Program which engages everyone throughout the organization – from the top down. This has had a great impact on engagement and encouraging people to share their different perspectives to help the organization improve." – Ashley

"Nation Ford has implemented a suggestion program to encourage participation in our safety culture. All suggestions are reviewed by our safety committee and feedback is given to the submitter. Whether or not the idea is implemented, we let people know they are heard, and that goes a long way – this has helped with sharing of ideas and continually improving." – Will
How is your company encouraging collaboration and fostering learning from others? What benefits are you seeing? We'd love to hear from you and share your story!
SOCMA SolutionSOCMA's Emerging Leaders Peer Group hosts quarterly, virtual calls to facilitate best practice sharing on top-of-mind issues, and in-person gatherings at SOCMA events. For more information and to get involved, contact Genevieve Strand at gstrand@socma.org.
Categorized in: Uncategorized