A practical guide on what to communicate if an incident occurs at your facility
When an incident, big or small, occurs at a chemical facility that impacts the community, a response is expected. Properly managing that response is essential. Company leaders must be prepared, and plans should be in place to guide what should be communicated and by whom.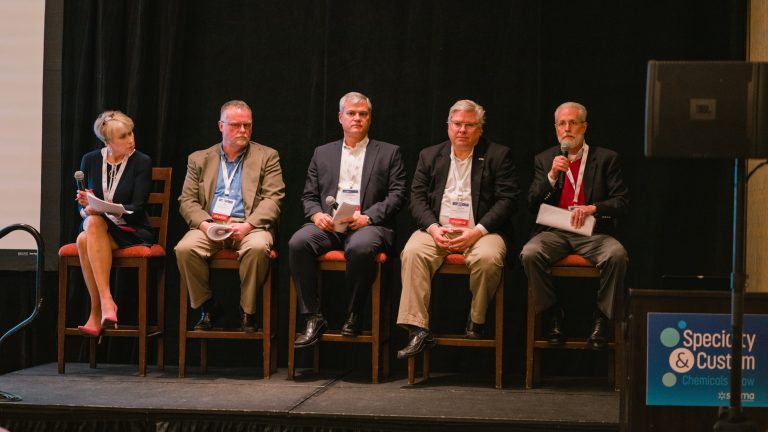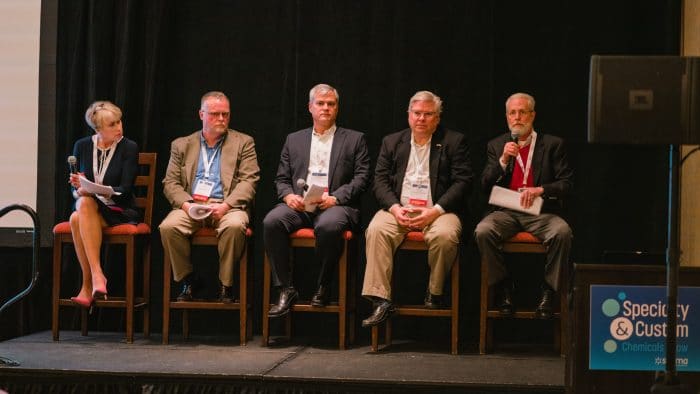 These issues were addressed as part of the business-critical educational programming at SOCMA's Specialty & Custom Chemicals Show. Moderating this panel of industry experts was Kate Donahue, President & CEO of Hampford Research, Inc., who serves on SOCMA's Board of Governors as First Vice Chair of the Executive Committee.
Joining Donahue for the discussion were:
Bill Atkins, Global Product Stewardship Manager at Ascensus Specialties
Leonard Greenberger, Senior Counselor for AKCG
Mark Henriques, a Partner with Womble Bond Dickinson (US) LLP
Todd Pickard, Executive Vice President of Claims for McGriff Insurance
Preplanning by the Crisis Management Team
Although SOCMA members take extensive steps to prevent the likelihood of an incident at their chemical facilities, Donahue said it is still essential for companies to be prepared for a potential occurrence by developing a crisis communication plan.
That plan is usually established by a Crisis Management Team (or Critical Response Team) consisting of representatives from all key groups within the company, including the site manager, EHS manager, product stewardship manager and representatives from R&D, waste management, and finance, according to Atkins.
It is also important, said Greenberger, to think about all stakeholders, including employees; as well as neighbors, whether they are residences or businesses; elected officials; police and fire chiefs along with other relevant emergency response personnel; and the media. "You need to start by building relationships with these folks, establishing credibility and trust ahead of time," he says.
Being recognized as a transparent and friendly company and establishing your reputation in the community can also have a direct impact from a legal standpoint, according to Henriques. "As a lawyer, I'm all in support of a thoughtful campaign around public relations and the media," he said. "It is important to have an established rapport with the community before an incident occurs"
Including the media in the relationship-building exercise can be beneficial because reporters that come to the site during an incident will have knowledge about the company and its practices. "Most reporters are just trying to do their jobs, and they want to get the story right," Greenberger said. "The crisis management team's job is to help reporters do their jobs well."
The crisis management team should also, at least on an annual basis, run a simulation of an incident – a tabletop exercise at a minimum – to test the existing crisis response plan and protocols. It can be quite valuable, said Atkins, to include outside emergency response personnel, so they can familiarize themselves with the company's plans and the facility itself, further strengthening those relationships.
From an insurance perspective, Pickard emphasized the importance of establishing an insurance claim recovery process for all insurance coverages that could be impacted – property, liability and worker's comp – in advance to avoid unnecessary confusion and complications in submitting a claim following an incident. Building trust is also part of this aspect of pre-planning.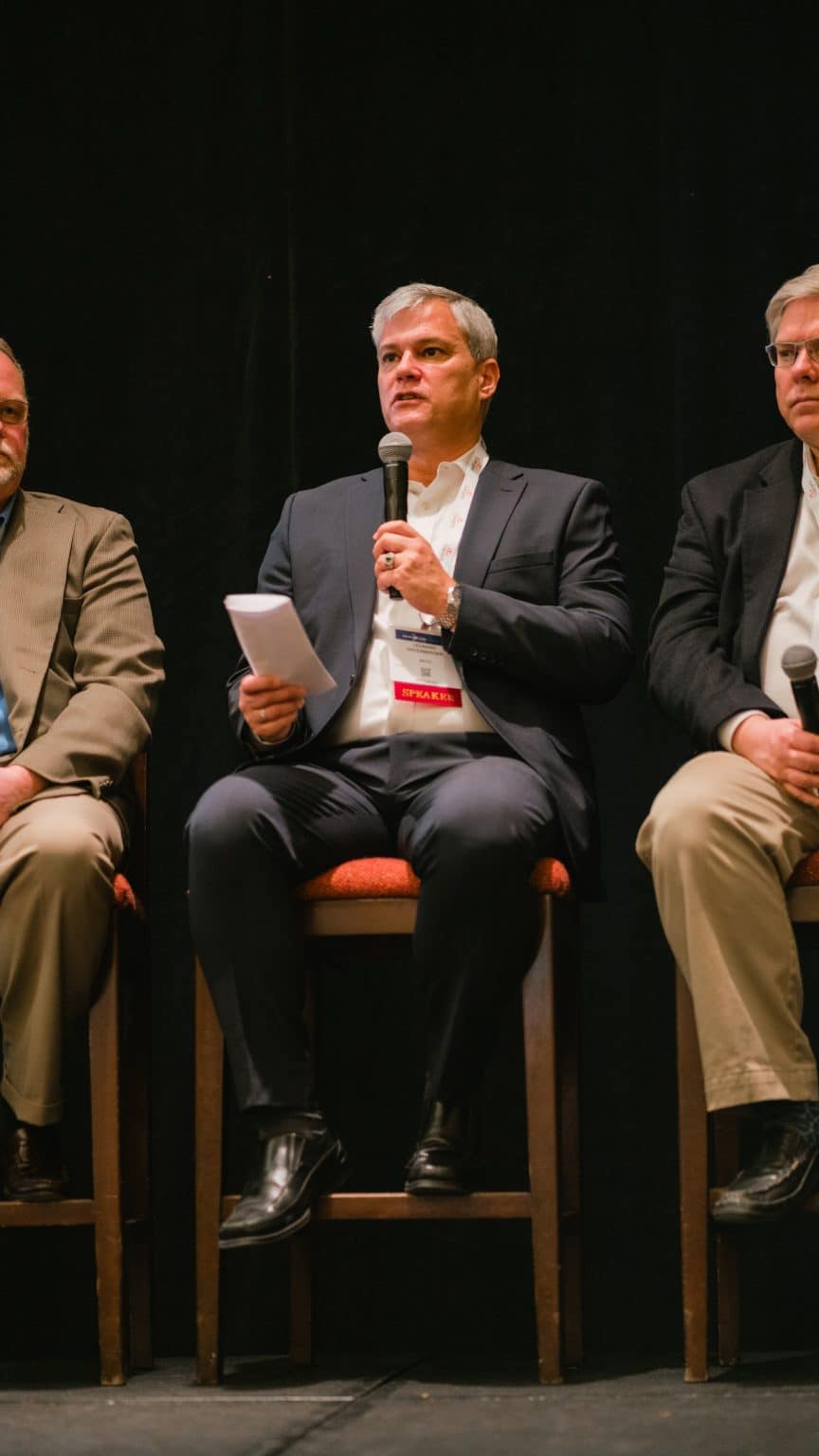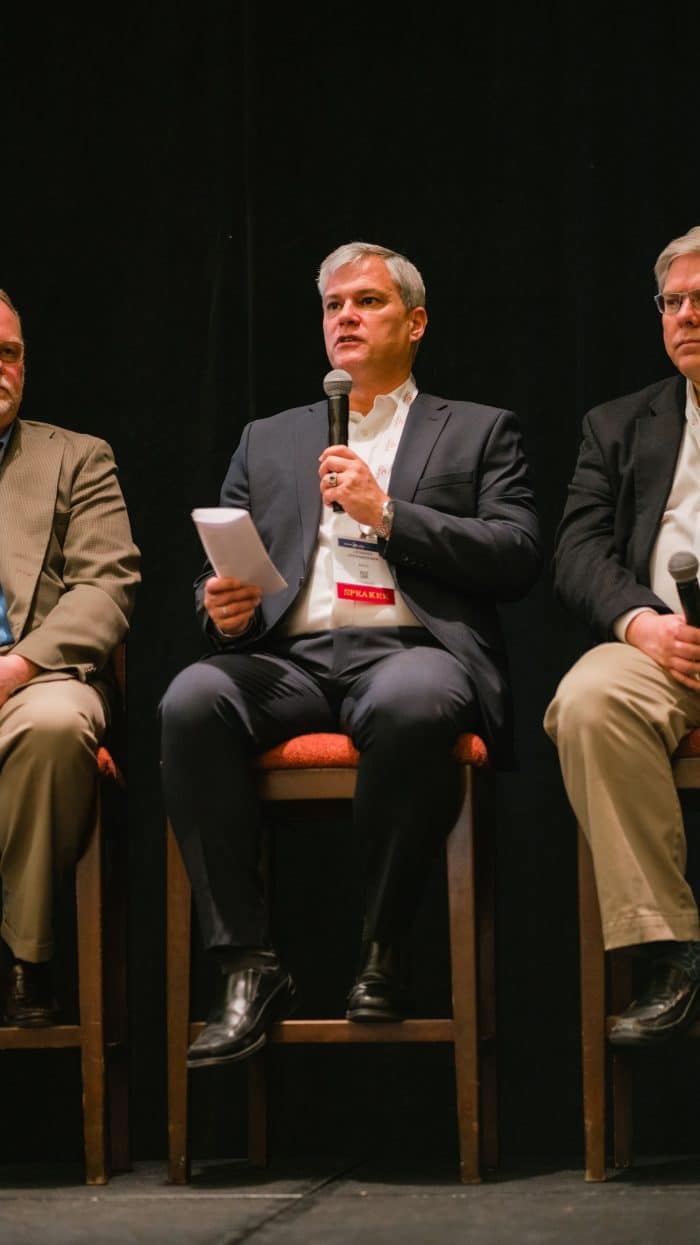 Legal liability, in large part, ties in with potential third-party insurance claims. Incidents at chemical plants can involve environmental and property damage, and injury to personnel. It is, therefore, necessary to have a plan in place for coordinating with all relevant parties who might be involved, said Henriques. A lawyer is not needed on the Crisis Management Team, but at least one or two attorneys, experienced in complex litigation and major claims should be identified in advance. Such attorneys should be experienced in crisis management to ensure proper legal advice is provided related to potential exposures.
Greenberger agreed that lawyers don't need to be involved in pre-planning sessions, but he recommends that companies have designated attorneys review their crisis plans, proposed scenarios, and any pre-planned messaging to confirm that the standby statements are acceptable from a legal and insurance point of view.
Role and responsibilities of employees
Employees are a key group of stakeholders that must be considered at the pre-planning stage. It is essential to advise them of their roles and responsibilities and work with them ahead of time, in relation to a potential incident, should one occur. "It should be made clear to employees that they are not to answer questions from the media; they should refer reporters to the person responsible for answering those questions," Greenberger said.

It is also important to keep employees informed during and after an incident by communicating key messages to them through all possible platforms, including social media, according to Henriques. "In a vacuum of information, people will start making up things to say. A lot of rumors, accusations, and half-truths get started and rapidly spread. It is, therefore, crucial not to forget the internal stakeholders—the employees," he said.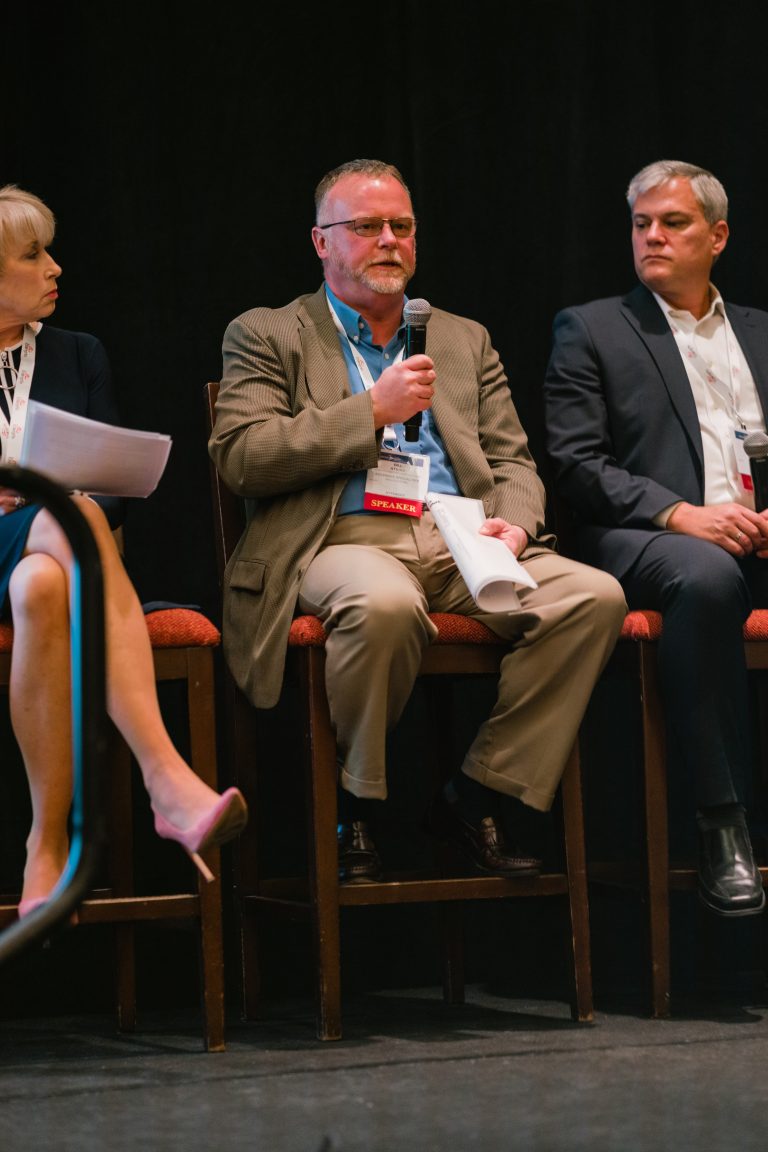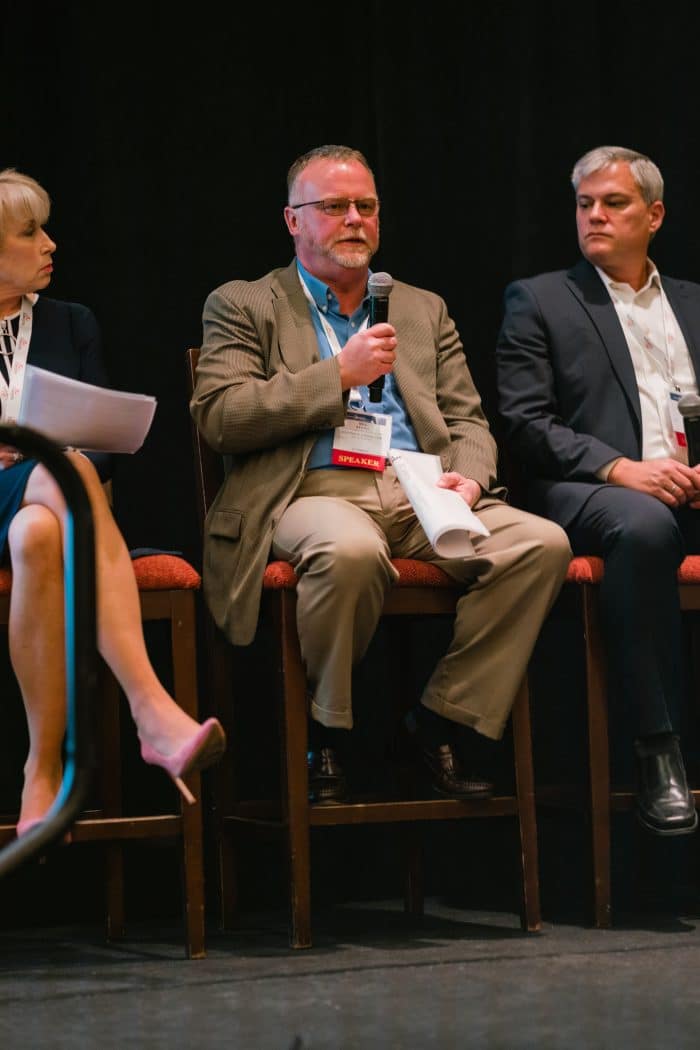 Choosing the right spokesperson
Having a trained spokesperson who knows how to properly handle a crisis is essential in the event of a chemical plant incident. The best strategy for finding the right person for the job is using a scenario-based approach to crisis planning, Greenberger said. He works with clients to identify the most likely crises and develop standby statements with assigned spokesperson responsibilities for each one.
With this approach, the spokesperson can be chosen to match the extent and nature of the crisis, according to Greenberger. In all cases, the spokesperson must be someone who won't be occupied managing other important aspects as the crisis plays out. The person must also be comfortable speaking in public and amenable to training.
For Henriques, it is important that the spokesperson be someone who can strike the right tone. "The spokesperson must evoke the right note of concern and communicate that the incident is being taken seriously and is actively under investigation," he said.
If answers aren't available, Greenberger said the spokesperson has the option to say, "I don't know," and promise to get the answers – but only if that promise is delivered in a reasonable amount of time.
Training is essential, Henriques said, because being able to respond under pressure is not easy. Ideally, he recommends the person chosen to speak for the company has some experience and has spent time thinking in advance about their role.
The spokesperson also needs to be aware that what is being said will be heard not just by the public, but by insurers as well, Pickard pointed out. The messaging should underscore what was done to mitigate the risk to people and the potential damage to property and the environment.
In the end, there will always be tension between a company's legal interests and the need to communicate effectively with stakeholders. It is important, according to Henriques, to be as open and sincere as possible without creating legal liabilities, jeopardizing insurance coverage, or doing something else that may reflect poorly on the company at some point in the future.
Responding During an Incident: People, Plant, and Preservation
Even with pre-planning, there will be some level of concern after an incident. The key, said Henriques, is to remember the three Ps: people, plant and preservation. "The primary goal is to make sure people are safe and the potential for harm is mitigated. Protecting people – which includes protecting the environment – comes first," he said.
The next focus should be on protecting and saving as much of the facility and equipment as possible, so the plant can get back online. "This activity," Henriques emphasized, "requires people with acute knowledge and understanding of the processes, and equipment used at the plant. Ideally, these issues are addressed during the pre-planning stage."
Lastly, a conscious effort should be made to preserve as much data and evidence of what has occurred as possible by taking pictures and videos. "The evidence is needed to enable the identification of the root cause for not just insurance and legal purposes, but so that corrective actions can be taken to prevent similar incidents in the future," Henriques said.
To determine the root causes, the protocol at Ascensus Specialties encompasses, in addition to taking pictures and videos, bringing together everyone involved to talk openly about what happened and what was observed. "After a day or two to allow emotions to settle and give everyone an opportunity to recall additional insights, an investigation based on the gathered information is initiated," Atkins said. "Once the root cause is identified, corrective actions are developed and implemented."
Strategies for insurance recovery
The insurance recovery process can be complicated because most chemical plants can have as many as 10 to 12 insurers on their property policy and/or liability insurance tower, each with its own internal claims representative, Pickard said. Different partners in a business may have their own insurance as well. More than likely, there will also be insurance carriers for the suppliers of equipment involved in the incident, noted Henriques.
One important fact to remember, stressed Pickard, is the chemical company must prove damages occurred, while the insurer must prove that any exclusions apply. Before any repairs are made, therefore, it is imperative to document all damages that are to be or could be claimed.
Companies should also expect insurers to question all actions taken in the restoration process. The best way to avoid this "Monday morning quarterbacking" is to bring insurers on site and walk them through the facility. "We often recommend that companies also have the insurance adjustors/representatives attend their restoration team meetings so they can hear in real time what is being done and why," Pickard noted. Doing so makes it possible to simultaneously educate them on the choices made regarding replacement versus repair activities and the selection of new equipment.
For more information on communications within the specialty chemical industry, contact Jenny Gaines at jgaines@socma.org, or 571.348.5110.
Categorized in: Uncategorized