The 2023 SOCMA Show was a great opportunity to come together as an industry. While the focus of the event is the commercial side, the atmosphere provided ample opportunities for SOCMA staff to discuss at length the regulatory and legislative concerns impacting your operations.
The vital insight my team and I took away from conversations with attendees will guide SOCMA's government relations priorities and activities beyond the show, as we utilize the insight you share with us to strategically shape our regulatory and legislative efforts.
Below are brief updates on key issue concerns we discussed with you in Nashville, and which will continue to impact your business: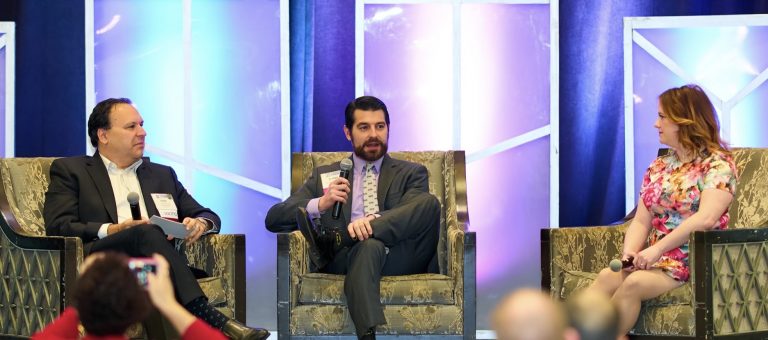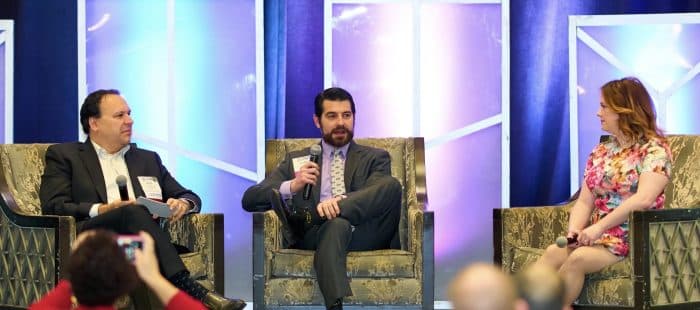 Toxic Substances Control Act (TSCA) – New Chemicals Program
Bringing new products to market is a top concern for SOCMA members and the broader specialty and batch chemical industry. Many companies are concerned about pre-manufacture notices (PMNs) and low volume exemptions (LVEs) that were held up in the EPA review process and have directly impacted your business. We know how important it is for long-term business planning and meeting customer expectations to get new chemicals approved on time through EPA.
There are potential developments in EPA's New Chemicals Review Program and a narrow legislative opportunity to improve it. The House Committee on Energy & Commerce recently passed a broad piece of energy legislation that included a very targeted amendment to TSCA that would help ensure EPA meets legislative deadlines in the review of new chemicals related to critical energy resources. The legislation will need to be passed by the Senate before taking effect.
While this is a narrow band of chemicals, ideally, it could eventually be expanded to include all chemicals in the review process. This new development is not an immediate solution, and will take more time and effort, but is a step forward in addressing the ongoing challenge. SOCMA will continue working closely with EPA to eliminate the hurdles that result in lost productivity and profits, stifle job growth, and forfeit economic opportunities for our industry and the global economy.
TSCA fees continue to be a top concern for the industry. SOCMA expect a final rule on fees this year, which will likely look like the current proposed rule, with the following fee increases:
PMNs – $19,020 to $45,000; small business $3,330 to $7,880
LVEs – $5,590 to $13,200; small business $1,120 to $2,650
Increases for all existing chemical reviews.
SOCMA members are invited to participate in our TSCA Task Force, which provides input on TSCA regulatory and legislative issues and engages in related activity.
Permitting Challenges and Environmental Justice
Permitting challenges at the state and local level that touch your individual facilities was a new issue I heard in Nashville. SOCMA is putting our efforts towards this issue, as there seems to be an uptick in local public meetings related to chemical facilities, and $3 billion in grant money from EPA specifically targeted to local communities.
SOCMA is working with EPA's Office of Environmental Justice and External Civil Rights to understand their perspective and plans going forward, and we will continue to work with state chemical associations and individual members on these efforts.
R&D Tax Credit
Change to the research and development (R&D) tax credit is a significant issue for the specialty chemical sector. The R&D credit was modified in 2017, through tax legislation that eliminated the ability for companies to immediately take the credit in the tax year the investment was made. Instead, the IRS code now requires expenses to be amortized over five years for domestic expenses and 15 years for foreign R&D expenses. This takes effect for tax year 2022.
SOCMA has supported legislation to return the R&D tax credit to its previous form, allowing companies to take the full credit in the year the R&D investment is made. Recently, a bill was introduced in Congress to restore the credit, and we will join many other industries in support of this legislation.
Supply Chain
Supply chain and business growth continue to be key topics in 2023, and SOCMA looks at the supply chain from two different perspectives – raw materials and inputs, and logistics.
Raw materials and inputs are impacted by the Section 301 tariffs on Chinese imports, and they are not likely going away. These tariffs began as an effort to secure additional intellectual property protections for U.S. companies, but as political tensions have grown dramatically in the past year due to the Russian invasion of the Ukraine, there is unlikely to be any change to U.S. policy on tariffs on Chinese goods for the foreseeable future.
Another concern is loss of tariff relief from the Miscellaneous Tariff Bill (MTB) and the Generalized System of Preferences (GSP) that expired in December 2020. MTB and GSP both work to reduce or eliminate tariffs, and unfortunately, they were not extended in the budget bill last year as supported by SOCMA. We will continue to advocate for legislation to reinstate the tariff relief.
On the logistics side, we are hearing that many of the port challenges the industry faced a year ago have cleared, but significant trucking problems remain. With recent national events, rail transport is becoming an increasing concern for the industry. Stricter regulatory changes are coming for railroads, which could specifically impact hazardous materials and the chemical industry. Activity by non-governmental organizations may also drive business decisions of the railroad carriers, which could have potential impacts on the specialty chemical industry. SOCMA will continue to monitor this evolving landscape, keeping members informed and working with federal agencies on your behalf.
Upcoming Regulatory Activity
My team and I are also continuing efforts on these regulatory changes impacting our membership:
A new Risk Management Program (RMP) rule will be finalized this year, bringing big changes for industry, including new information disclosures to Local Emergency Planning Committees (LEPCs), third-party audits, and Safer Technology and Alternatives Analysis (STAAs). SOCMA continues efforts to educate policy makers on the unique needs and operations of specialty and batch chemical manufacturers to ensure an optimal outcome for our industry. Alongside member company representatives, SOCMA has met with the White House, and continues to work closely with EPA to share the direct impacts to specialty chemical manufacturers and amplify the concerns of our members. SOCMA will meet with the White House again and will continue working to alleviate some of the burden of this rule for your companies. Additionally, it has already been successful in preventing the inclusion of fence line monitoring in the RMP rule.
A final rule on the Hazard Communication Standard is expected later this year that should include language for small package labeling, making things easier for the specialty chemical industry. Also from OSHA, we could see a proposed rule on Process Safety Management (PSM), though it may likely take years to finalize.
Security
Another issue that crept up in conversation was the reauthorization of the Chemical Facility Anti-Terrorism Standards (CFATS), which expires in June. The industry is eager to know if it will be reauthorized by Congress. I know how important it is to SOCMA members that CFATS authority remain exclusively at the Department of Homeland Security (DHS), and we are diligently working for reauthorization. SOCMA participates in coalitions and is working directly with DHS to ensure the authority does not lapse.
SOCMA Solutions
Hearing directly from you on these top-of-mind issues is beneficial and ensures our team is putting efforts to all concerns impacting our members. SOCMA relies on your feedback and insight to guide our path forward. I encourage those who have concerns and ideas related to these – or any other regulatory or legislative issues – to participate in SOCMA's Environment Health and Safety Committee and International Trade Committee. SOCMA also offers members an opportunity to personally engage with regulators through our Town Hall Series, held annually in April. We are always available to work directly with your company on any challenges you may face.
Don't hesitate to reach out to me at rhelminiak@socma.org, or to my colleague Genevieve Strand at gstrand@socma.org.
Categorized in: Uncategorized