Corporate Transactions Vary Amid Generational Shifts
Communication and trust were key themes at the second general session of the 2023 SOCMA Show, describing the latest dynamics of buyer/toller relationships in the specialty chemical sector. "Paradigm Shifts and Latest Trends in Buyer-Toller Relationships" was the primary theme of the panel, but there was also discussion about generational changes in ownership and personnel at companies across the industry and how those differences can drive the future of a business.
"The supply chain is getting back to normal," said Mike De La Cruz, Contract Manufacturing Director at Ascend Performance Materials, "but we are not there yet."
To expand upon that point, Todd Zahn, Board Member at American Chemical Solutions, added insight around the impact of supply chain disruptions, which is not just on availability of materials but extends all the way back through operations to scheduling and planning.
Those frustrations took many different, unforeseen forms that perplexed even the largest of global companies. "During the worst of the supply chain disruptions, we missed some shipments because of a lack of drums or liners," lamented Ram Srinivasan, Senior Manager of Global Contract Manufacturing for BASF. "We had to shift to multiple suppliers of not just raw materials and intermediates, but packaging and transportation."
Innovative Solutions to Navigate Disruptions
In response to the delays and uncertainty, companies are planning farther out on the calendar. Matt Loebbaka, Business Development Manager for CHEM Group LLC, said, "It used to be that campaigns were arranged three to four weeks in advance. Now, the timeline is six to eight weeks out."
As a recycler and renewer, Loebbaka noted, "CHEM Group found its niche by providing materials that buyers otherwise could not find suppliers for. We were able to make volumes available for buyers who can use recycled materials as substitutes."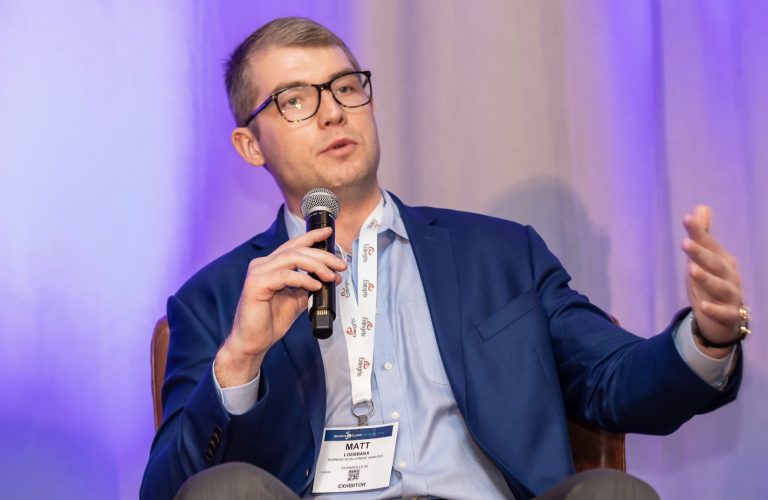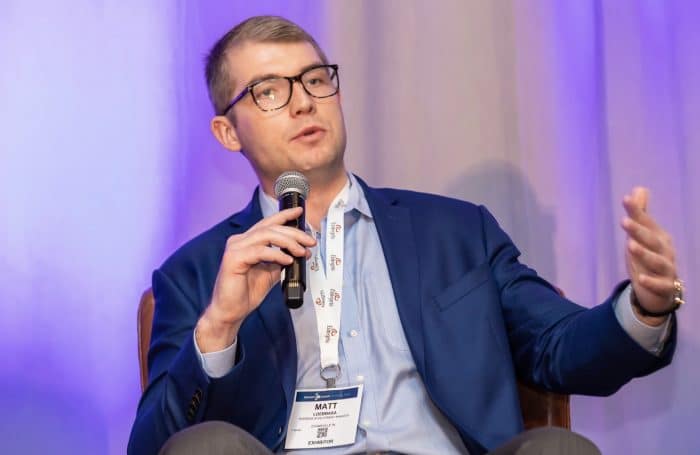 This represented the innovative approaches contract manufacturers are utilizing to navigate supply chain disruptions. Over the past few years, agile companies reevaluated their needs, from chemistries and formulations to collaborations with suppliers and customers and materials and logistics, while others were scrambling to make things work as they had before the disruptions began. Manufacturers maximized any wiggle room within tolerances and specifications for variation in purity and other variables to broaden the range of options for inputs.
Standing on big shoulders was also helpful. "BASF has tried to help our toll manufacturing partners by using our purchasing leverage," said Srinivasan. "We have also supplied packaging materials when that was possible, as well as any other ways to leverage capabilities to mitigate any disruption or delays."
The logic works in the other direction as well. "We have explored co-investing with various tollers," said De La Cruz. "They can be more efficient at spending their own capital and can do many things at better prices than we can. That's one of the reasons we go to them in the first place. Executing on their strength to implement technology packages builds our confidence in them, and we don't have to monitor them too closely. They put sweat equity into it and it becomes a valuable and sustainable partnership."
Communication is Vital
Expanding on that theme, Zahn added, "Open and honest communication in the partnership builds trust. That is especially important when things go wrong."
The full panel agreed wholeheartedly. Srinivasan also noted that in each project, "there are risks shouldered by the toller, and those must be taken into account."
It is never easy to get bad news from a toll manufacturer, De La Cruz acknowledged. That said, "they are supplying to our customers, so there are cascading implications to things going wrong. In every case it's just best to keep us updated and communication flowing."
From the buyers' perspective, "we definitely see an uptick in production being brought back to local manufacturers from overseas production," said Srinivasan. "That has meant a rush to get new operators qualified. Through that trend, the common distribution of production is for the newest and oldest product lines to be made by toll manufacturers; product lines that are in development, as well as those that are on the downside of their cycles."
SOCMA Lead Sheets a Valuable Resource
There was consensus across the panel that SOCMA's Lead Sheet program was efficient and effective. Panelists described the great benefit of distributing a project directly to the network of SOCMA manufacturer members as the service boosts company visibility to a specialized pool of potential partners. There is also further confidence that the inquiry is being driven by the buyer rather than the seller.
Along the same concept, "there is only so much research and development that a company can do," said Loebbaka. "It is good for us to know where the expertise in our industry is, and the Lead Sheets keep us informed on what's current."


Casting a Wide Net
Despite the trend of manufacturing being repatriated, not everything is made in North America. The panel discussed casting their nets worldwide in various instances. In terms of supply, they seek what makes sense and source from where most effective and efficient.
Underscoring that idea, Loebbaka added, "CHEM Group looks globally and we also think about how our suppliers and manufacturers fit into our logistics. If the toller is going to handle the formulation end-to-end, then it doesn't really matter where they are located, because we – or they – can ship anywhere. If the supplier is just handling one or two steps of the production process, then we want their location to be close to one of our major operations."
Contracts – Terms are Critical
Returning in summary to the themes of collaboration and communication, panel moderator Ruth Levy, an attorney with the firm Williams Mullen, emphasized the importance of keeping contracts clear and current as a critical part of the process.
Since 2020, more instances of supply chain disruptions have prompted more companies to declare force majeure. The causes for such situations were usually clear, but some companies found that force majeure is not a statutory situation, like a state of emergency. It is a contractual agreement, so if it's not in the contract, it cannot be invoked.
"There is so much litigation, especially around PFAS, for example, that indemnification provisions are increasingly important," said Levy. "Old contracts may not have them, or if they do, the provisions may not be current or comprehensive. It's also important to remember that those provisions are there to protect everyone."
Levy added that process improvements can have major consequences for indemnification because improvements are not just providing a service, they are making a product, which can have massive implications for product-liability litigation.
Evolution of Succession Planning
Another significant theme impacting business relationships is the generational change taking place throughout the industry at all levels. Founders are passing the company to successor generations or selling them, while concurrently, major shifts are under way among engineers and operators.
"There are more options than ever for founders and owners," said Robert Girton, partner, Edgewater Capital Partners. Reflecting on recent transactions, he added, "the objectives of buyers have changed. Corporate buyers have gone up market, and private equity has a larger presence than it used to. But sellers are different; there is more intentionality now, whether planning succession with family, or selling to management or to an external buyer, PE, corporate, or otherwise."
Edgewater joined SOCMA as an official member in February 2023. "We've seen the association expand, in numbers and programs, over time, and we wanted to be more directly and actively engaged," said Girton. "Over the past 20 years, all of Edgewater's portfolio chemical companies have been SOCMA members, and this is a tight-knit community. Now, we are residents of the community instead of being just regular visitors. We've had an indirect seat at the table for years, and now we want to be more proactive and engaged, helping further educate companies about succession planning."


"Over the next 10 years there is going to be a generational change of hands in the specialty chemicals industry," said Girton. "The risk appetites of successor owners – whether those are the next generation of the family, or a public company, or private equity – are different from founders. The skill sets required for investing in opportunities, identifying a company's unique potential, and honoring the past while building for the future are evolving. Providing the right mix of processes that are valuable, repeatable and scalable is vital to keep up with the industry's ever-evolving landscape."
Relating transactions back to the trade show's opening session on the economy, Andy Hinz, Managing Director at Grace Matthews observed that "there is no such thing as an easy deal. Everyone has dealt with issues around labor, supply chain, and inflation. The track record is important, but in mergers and acquisitions we buy the future, not the past. Grace Matthews is an affiliate member of SOCMA and we invest in the industry, just not by building equipment."
The pandemic had an interesting effect on owners of many small and mid-sized companies, notably specialty chemical producers, according to Kevin Yttre, President and Managing Director at Grace Matthews. "Some owners figure they made it through to this point, so they are going to carry on. Others have more of the feeling that business will not rebound to what it was pre-pandemic."
2021 was a busy year for mergers and acquisitions. "It was an incredibly strong year," said Yttre. "It almost tested the limits of capacity for attorneys and due-diligence providers in M&A. The end of 2021 was so busy that no one really had time to start any new projects and we saw a lag in early 2022. Our firm has been able to maintain a relatively healthy flow, but there has been some up and down."
Succession planning has not gone away, even for those owners who are determined to persevere. With the growing presence of private equity and dealmakers, aging generations have more options than they did 10 years ago, in addition to the traditional options of passing a company to younger generations, selling to management, or selling to a larger company. Not all deals are major transactions, either. Some firms are funding incremental growth through operating revenue.
The contract manufacturing sector is all about relationships, and just like any partnership, open communication and trust are the foundational elements to reach a successful outcome. As the industry continues to evolve to meet ever-changing regulations, material availability, and a shifting workforce, reliability in partnerships is vital.
SOCMA's services enable strengthened relationships and provide a platform for companies to create these critical connections beyond the trade show floor and year-round.
SOCMA Solutions
SOCMA's Lead Sheet Service expands your project procurement channels by connecting members to our wide industry network. To date, we have issued 234 leads and made more than 589 total connections with the lead-generating companies and SOCMA members. 79% of project leads submitted come from non-members, expanding your commercial development base and maximizing connections to new business partners.

Find the right partner for your next project through SOCMA's lead generation services and Member Services Directory. Contact Erika Krueger to learn more at ekrueger@socma.org.
Categorized in: Uncategorized