Showcase Your Manufacturer Capabilities During SOCMA's Quarterly Manufacturing Solutions Day
SOCMA is excited to announce the newest addition to its suite of 2021 commercial services! As our industry continues to navigate a virtual environment, SOCMA will hold a quarterly Manufacturing Solutions Day to showcase member company manufacturing capabilities. This quarterly event will provide a forum to make new connections and give access to SOCMA's 16,000+ contacts throughout our membership and the Specialty and Custom Chemicals Trade Show network.
Register now for the first Manufacturing Solutions Day on March 10, 2021, and explore the wide-ranging field of technologies in contract and toll manufacturing!
Event Dates
How to Participate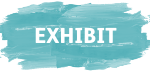 Register to showcase your company's manufacturing capabilities in one of the 15-minute time slots on March 10. Additional days are available on June 9, September 15, November 17
---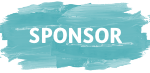 Sponsorship opportunities are available for industry service providers!

Feature your company in the banner atop SOCMA's Manufacturing Solutions Platform for a 6 month period and in SOCMA's industry-wide communications. For more information, visit our website; special pricing is available for SOCMA Affiliate members.
---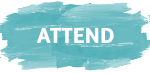 Become familiar with ways to present your company technologies and expertise, and enrich your partner evaluation process for robust business relationships in future projects. Registration is now open for March!
---
Contact
Owen Jappen
Senior Manager
Industry Development & Strategic Partnerships
ojappen@socma.org