ChemDesign utilizes EcoVadis to bolster its culture, core values
Sustainability is an essential factor for smart business today, whether you are fulfilling a customer's request or improving your own internal processes. ChemDesign utilized its EcoVadis journey to bring lasting sustainability initiatives to the very core of its values and culture. Dave Mielke, President and CEO of ChemDesign, shared practical steps your company can take to reframe what you're already doing through a sustainability lens during a one-on-one discussion with Sandy Cernick, President of Pressure Chemical, at the Specialty & Custom Chemicals Show in Fort Worth.
Cernick, who has a rich history within the specialty and fine chemicals industry, fully understands the critical role sustainability plays in not only growing a business and moving it into the future but also the impact it has on key stakeholders. "Our communities and all of us individually have gone through some really tough times and we're all refocusing ourselves on sustainability within each of our own independent organizations," she said as she kicked off the discussion.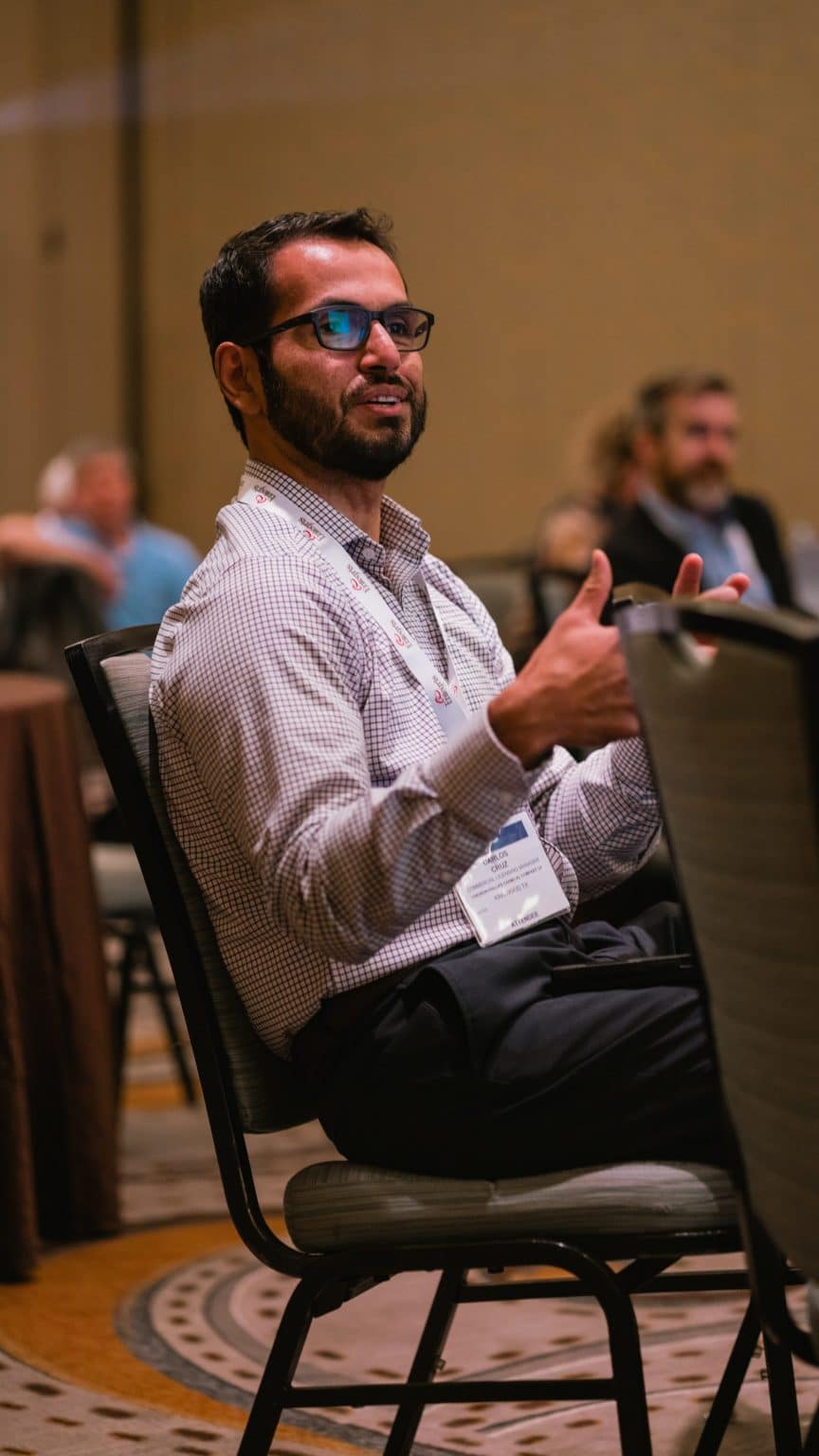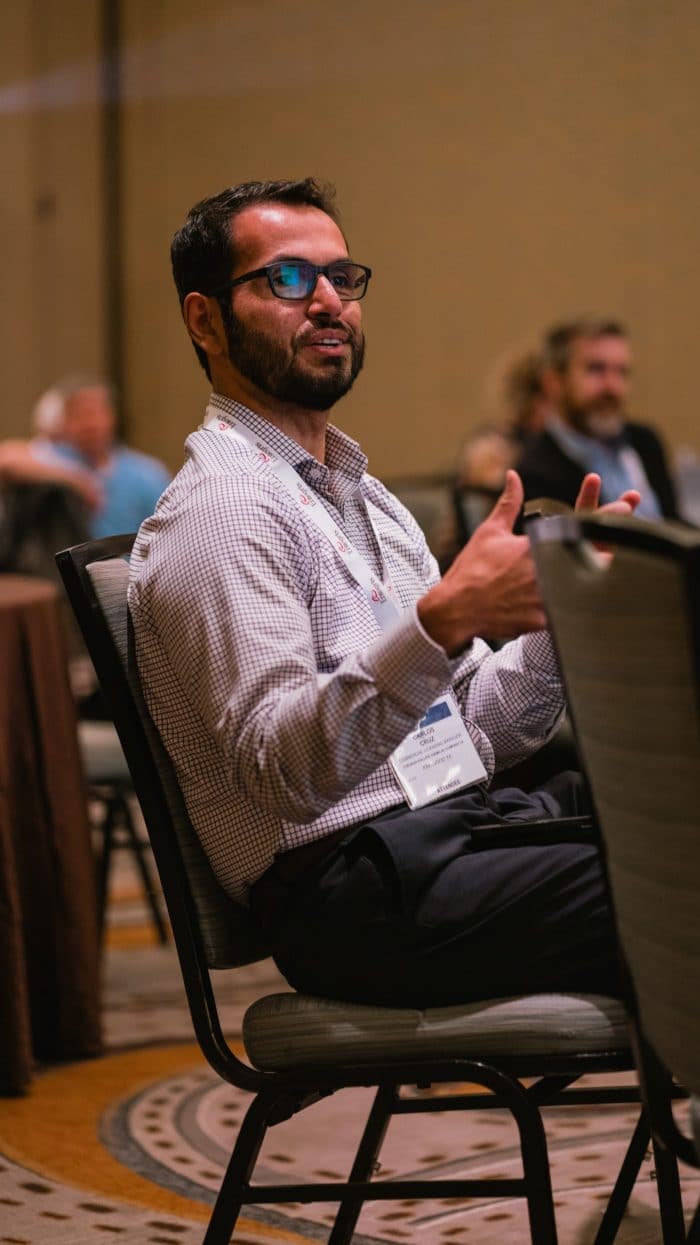 How ChemDesign's EcoVadis journey began When ChemDesign was first approached about implementing EcoVadis during the challenges of the Covid-19 pandemic, Mielke's initial reaction was, "Oh, here's another endeavor we have to take on. Who is going to manage it? And who's going to run it at a chemical plant during a pandemic?"
But then Mielke took some time and reconsidered. "It took a little bit of focus, but I realized that EcoVadis actually wasn't that hard to do, especially with what we were already doing at the company," he said. "That was the crux. What got people aligned to the fact that they are already doing these things. Let's record them. Let's define them a little better as an initiative. Let's celebrate them."
Taking ownership
Mielke told Cernick that the shareholders of ChemDesign use the term "Professional Ownership®" to mean providing companies the strategic guidance and support to be sustainable. Further, the formal EcoVadis initiative coincided with a strategic planning initiative at ChemDesign. "If we're going to talk about this in a board meeting, let's make it one of our goals, one of these pillars for the company and strategic initiatives," said Mielke.
In one example, the ChemDesign accounting team planned an initiative under which they would volunteer in their local community, doing things such as bringing meals to people. In another, the maintenance shop planned an improved reliability of spare parts program. When equipment is more reliable, it runs more efficiently and uses less energy per unit of production.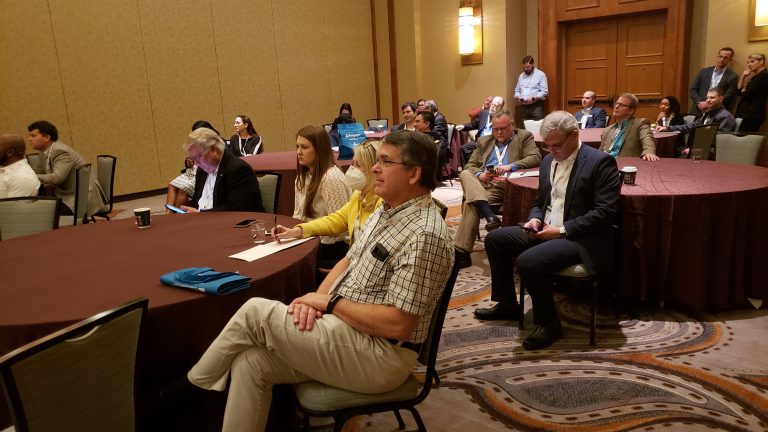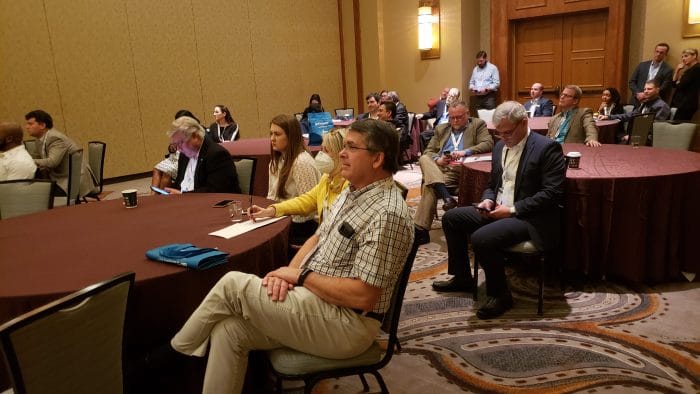 "On the HR side, we're creating an employee development program to foster a sustainable workforce. This was a finding from our employee engagement survey," said Mielke. "From that feedback we developed an initiative for promotion within the ranks. This was in response to feedback that there were not enough options for promotions, but what employees were really trying to address was not the next step in the next year, but a career path for the next 30 years."
Mielke told Cernick his employees wanted to be positively challenged, including being trained within SOCMA's ChemOps Training program, "where an operator is at one level of capability, then advances to the next level where they're able to run centrifuges, for example, then upward through levels to greater types and numbers of equipment and eventually to become a supervisor."
Innovative thinking & shift in mindset
By implementing new paths toward promotions and innovation in training, the ChemDesign team arrived at new ways of thinking about compensation, according to Mielke. "I want to brag about the fact that my team took the initiative and ran with it," he said. "So, we're totally changing our pay scale. I don't mean by just randomly giving raises across the board, as in, 'there we go – 3%.' Now we have ranges, and if an employee wants to earn more, that person is confident he or she has a clear path of initiatives to enable them to move up levels. We're all excited about that and I think this probably has had the most impact on the people in our company."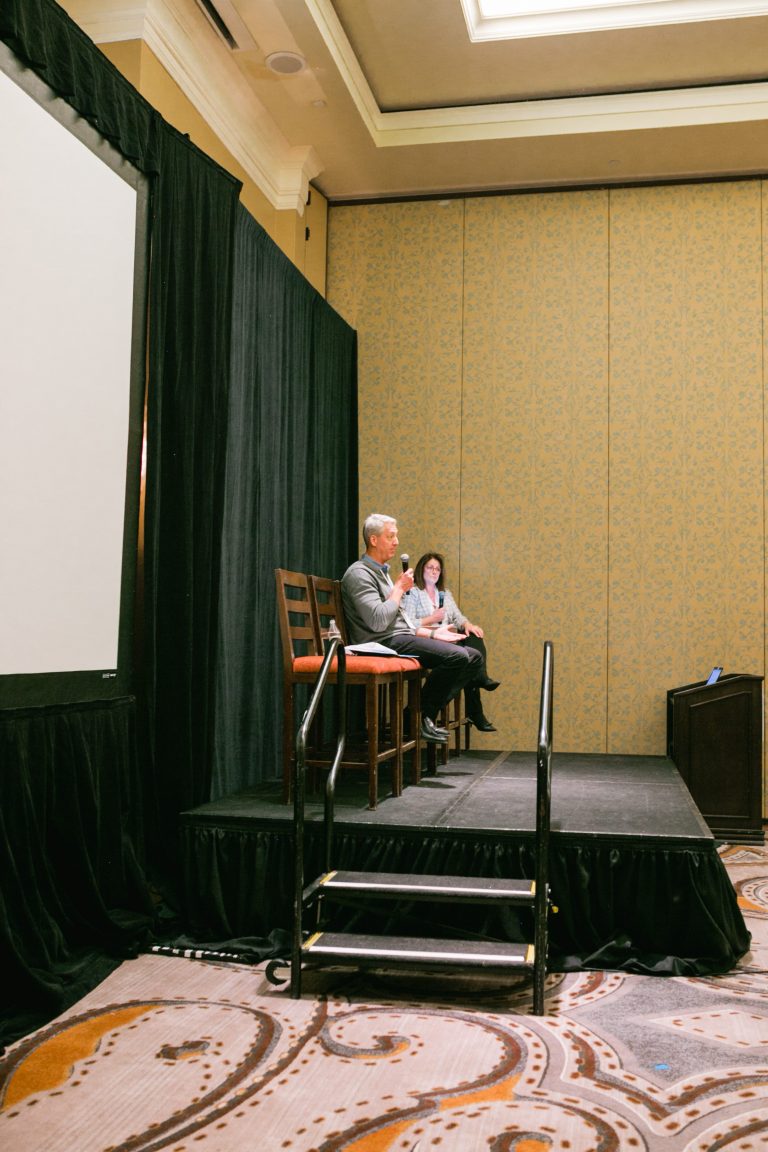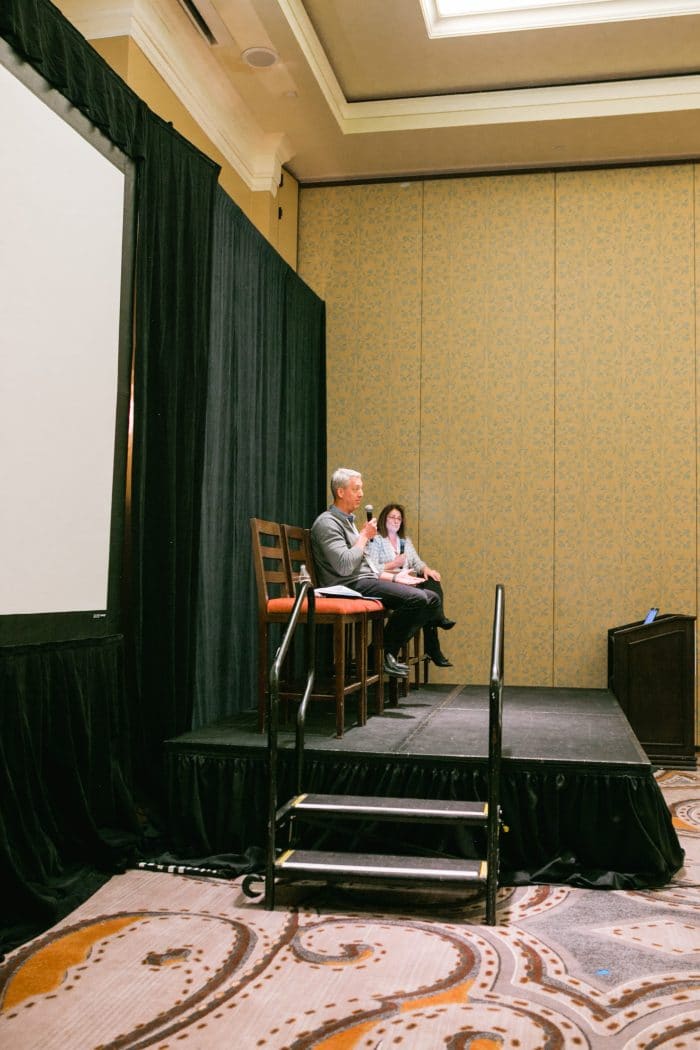 All of this enthusiasm represents a significant shift in mindset for the entire organization, Mielke explained. "It all started when Rae Johnson, our Senior VP of Sales & Marketing, received a request from one of our European customers for us to be EcoVadis-certified. The request directed us to a website they wanted us to use, where we were asked, in effect, to complete some paperwork and see where we ended up. As you might imagine, no one was grabbing the bull by the horns to take on what appeared to be such a seemingly mundane task of filling out the forms and using the database."
Starting with data we already had
Finally, three individuals got the ball rolling: Trudy Janquart, Customer Service Manager; Randy Christl, CFO and Controller; and Brian Bourgeois, Human Resources and Employee Development Manager. "At that point, it was all just data," Mielke recalled. "They were simply feeding information into a questionnaire, just like any other audit – the human resources policy on ethics, the diversity in hiring – just scanning in the documentation. But then we started to get feedback. Some of it was formatting, but some of it was substantive, like all policies must be less than two years old, or at least reviewed every two years. We realized we were missing the boat on some things."
Continuous improvement
It was at this point the team moved on to the next step, which involved researching best practices and benchmarking against peer organizations. "We found examples of other company's policies that were successful in sustainability and adapted those to our organization," said Mielke. "While we were doing that, we started to develop in-house expertise. Danielle Miles, our administrative assistant, spent half a year updating policies and talking to people about policies. When employees started asking questions about what we were doing, we had this realization that we were really creating influence."
The next logical step was to develop metrics. "It wasn't just about documenting procedures anymore," said Mielke. "We had to develop and implement continuous improvement activities to become a more sustainable company. When I hit this point, I was in the middle of conducting our strategic planning, including new safety and production-optimization initiatives. I said to myself, 'Why not throw sustainability in there as we dig in deeper?'"
What started with plugging data and documents into a database developed organically into redefining the organization's core values and procedures. "As we were going through these processes and implementing new initiatives around sustainability, our core values started to make more sense because they're actually behaviors we carry out in all that we do," said Mielke.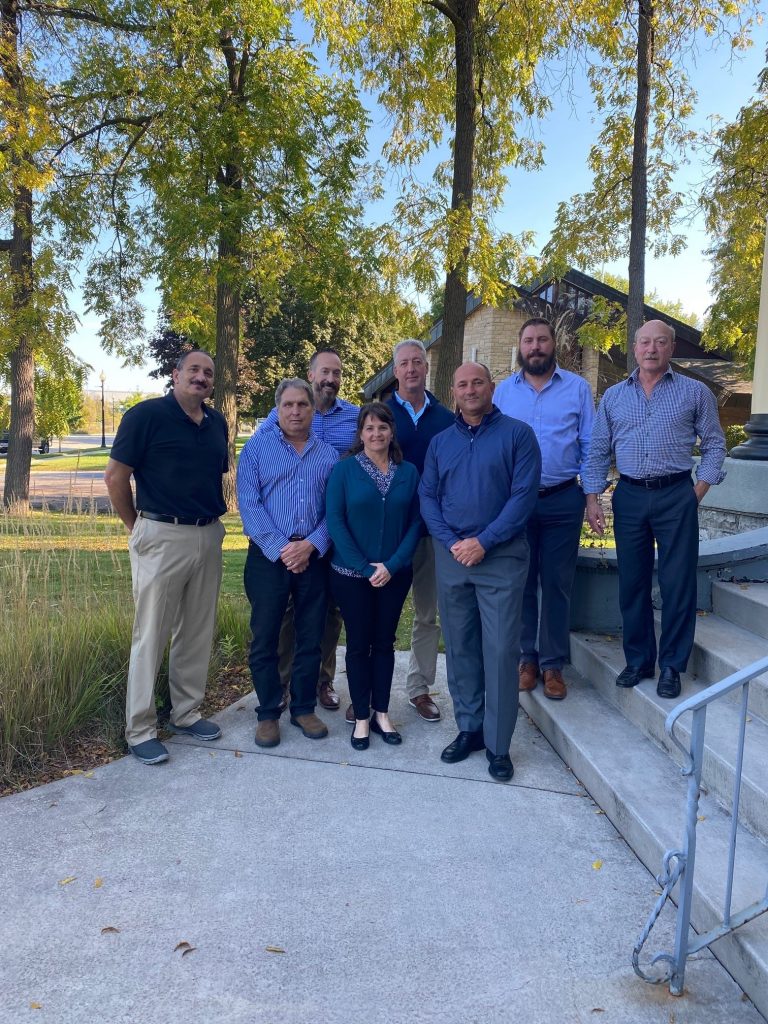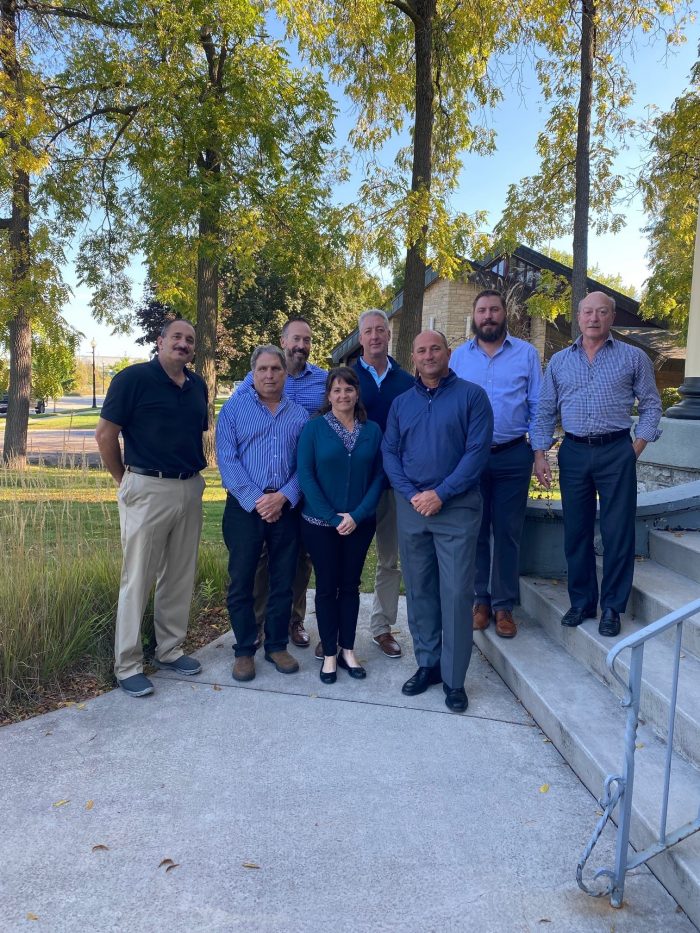 "That is when we all started thinking, 'This isn't that hard. We can do this,'" Mielke continued. "We started by simply going through a set of procedures, and then the paperwork became actionable items. It was helping all of our employees reflect on what they have already accomplished. That is vital to them."
Start small and gain success
That is where Mielke advises other firms to begin, especially small firms with limited resources. "Start small and get some successes on your belt," he said. "The first part is just a paperwork endeavor. I would encourage a senior manager to allow a person time to do the paperwork because you're not going to get anywhere without doing that."
"That's where you learn what you're doing, or not doing, to get to the next level from an auditable perspective," Mielke continued. "I enjoy the people coming up with ideas, the creativity side, and seeing what happens. Now our people are raising their hands, taking the initiative, and saying, 'we can make this stuff happen.' They're challenging each other to say things like, 'I can optimize my processes better than you can there.' Kind of making it a fun challenge."
Mielke added a concluding real-life example to underscore the value of introspection. A client of ChemDesign phased out one of its offerings and shifted to a new formulation. It turned out that not all of the client's markets in other countries had accepted the new formulation, and the client company ran out of inventory of the old formulation.
"They came to us and said, 'We need this stuff by this date,'" said Mielke. "They were in a bad way. My first thought was that we did not have the intermediates, and we were at full capacity. We can't help. But then a few of my engineers said, 'You know, if we do this, and run that, and rearrange this way, we can create a window to make their stuff by the deadline.' And we did! We actually got it to them a week or two early. I did not even want to ask my people to do that, but they went after it. They know their processes and know their capabilities and they want to be successful."
Good things lead to more good things, and Mielke believes that implementing EcoVadis has indeed been a positive for the long-term sustainability of ChemDesign.
SOCMA's solution
With a core mission of helping specialty chemical producers evolve and adapt to meet new demands in environmental, health and safety performance, SOCMA is your go-to source. Our Technical & Safety team anticipates and interprets evolving requirements for the specialty chemicals sector and creates frameworks to adapt to future EHS and sustainability expectations. For more information on how you can work with our SOCMA team to further your capabilities, contact Joe Dettinger with SOCMA's Technical & Safety Team at jdettinger@socma.org.
Categorized in: Uncategorized