Lo

oking

for new suppliers transcends the pandemic
By Jenny Gaines, Senior Director, Communications & Engagement
Diversification, reshoring and American-made are buzz words that we've heard over and over this past year, as specialty chemical companies faced challenges with raw material and feedstock supplies due to the pandemic. But is this something new, or did the current landscape magnify the issue, shining a brighter light onto an ongoing challenge? Does bringing manufacturing back to the United States make sense for the specialty chemical supply chain? Would unweaving an intricately connected business model improve the dilemma? In our ongoing and robust dialogue with SOCMA members and key industry stakeholders, here is a roundup of some recent conversations:
Diversification is not new
While the pandemic brought the importance of "diversifying supply chains" to the forefront, especially when supplies from China, India and other key countries were completely shut down, this is not new, and changing suppliers takes time to execute.
For example, making a change from an offshore supplier to a domestic one takes a lot more than just a decision to do it. While commodity chemicals could perhaps have more flexibility when talking about a switch in suppliers, it is not that easy for the specialties market, as one of our members recently shared. Specialty chemical supply chains are often globally integrated, and capacity is sometimes highly constrained, making medium to large demand shifts difficult for the market to absorb. 
Our friends at BASF told us the COVID-19 pandemic is posing significant challenges to people, companies and countries worldwide, but they are remaining focused on meeting changing customer needs in spite of these challenges.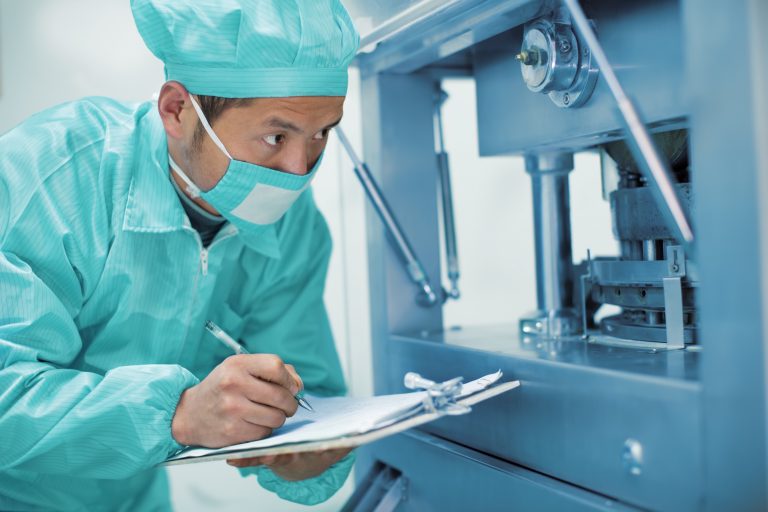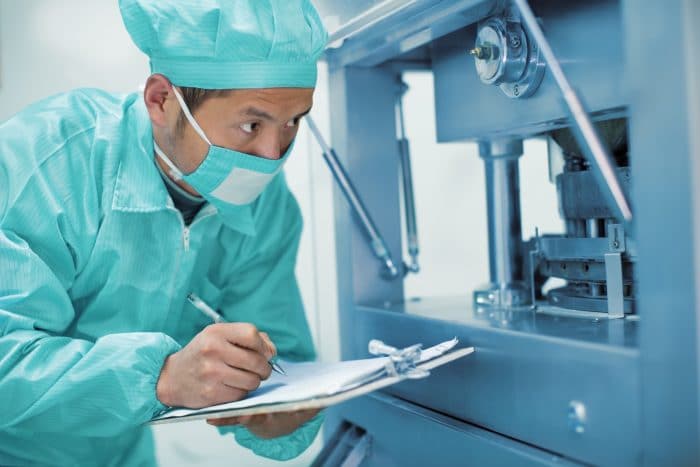 Locally sourcing and reducing the carbon footprint
Some SOCMA members source many of their products locally and have always utilized American feedstocks when possible, not only for cost-competitiveness, but also to reduce their company's carbon footprint.
One industry leader told us he looked at feedstocks from other sources, specifically from Asia, Africa, Europe and the Middle East, but for different reasons has seen problems with the security of supply from those locations. COVID also raised issues for companies that received supplies from China.
The Trump Administration's effort to improve the trade deficit also caused duties on feedstocks, and the impact continues to be problematic for specialty chemical makers in the early days of the new Biden Administration.
Being somewhat of an internationalist, one industry leader says, "The globe is at peace, and we actually source from wherever we think things are made the best and have the best value." He also thinks putting up trade barriers raises the temperature of people and leads to countries ultimately fighting each other, which is counter-productive for the supply chain.
"The reality is there were import duties with China that curbed the enthusiasm for some companies, but then also from a carbon footprint perspective, the further you bring materials in, the more freight you pay, the more gas you burn," he said. "Ultimately, I believe that value should be added in a sustainable manner on the local feedstock, so that's always paramount."
This SOCMA member continues to diversify and look for alternatives, and the lowest carbon footprint and lowest cost for them is locally sourced.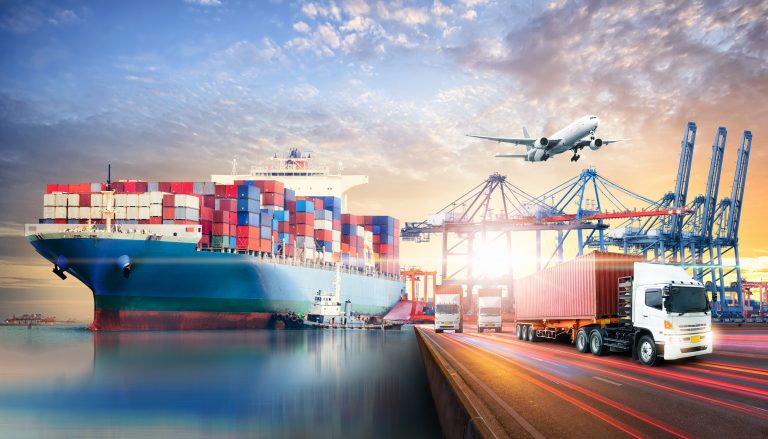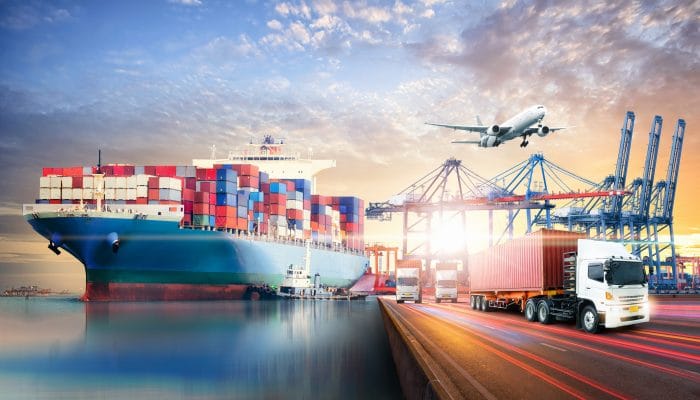 Reshoring takes investment
A call for reshoring and ensuring the supply chain has American raw material suppliers is growing. But while some are hearing this drumbeat getting louder, others in the industry say they are not hearing it at all.
"Our customers, in all honesty, have not insisted on that," one member shared. However, if the price is the same, then American made is always on top of the list for his company.
For others, customers are asking them outright if they utilize American suppliers to make their products. While the disruption caused by the pandemic has companies expressing an emotional desire to move supply chains back to the U.S., doing so brings its own challenges.
If any company wants to seriously consider diversifying their supply base to ensure North America supply, those companies are going to have to be willing to invest in North American suppliers. This includes capital and other investments so that domestic specialty chemical suppliers can be economically viable and compete with offshore companies.
BASF utilizes a Verbund system to ensure they remain competitive and adaptable through a flexible supply of key raw materials and products to all segments. BASF adjusts its capacity utilization to ensure continuous supplies, even if there are differing levels of demand along the value chain. Thanks to this integrated approach, the company can quickly respond to market fluctuations. And to ensure supply security and competitiveness, BASF continuously evaluates its supplier base.
Raw materials landscape vs. logistics
There is also a reason some raw materials moved overseas – companies don't want to make some of those chemicals in the U.S. anymore, and they would be far too costly. In turn, manufacturing costs would rise and be passed on to customers and, ultimately, consumers.
Another member reiterated that raw materials themselves are not the issue – it's the logistics. Anything that moves via ocean transport can be problematic, especially with the delays caused by the pandemic. Ocean transport issues are not specific to North America and will continue to impact supply chains moving forward. These massive disruptions like the pandemic simply magnify logistics challenges and bring the issue front and center.
Companies are also unsure about the current landscape and how the new Biden Administration will handle issues impacting the U.S. supply chain. One member said the U.S. needs to stop thinking in four-year terms, which causes swings in the business landscape with each election cycle. To truly pivot into a sustainable industry, the United States cannot keep having inconsistency and regulatory changes with each new administration. That is why countries like China are kicking our butts, he said.
Ultimately, the best-case scenario for the supply chain is to strike the right balance with both global and U.S. suppliers.
Short-term impacts
For chemical companies manufacturing both commodity and specialty chemicals, the short-term outlook for supply chain disruptions differ. One member with a large global footprint said their company is expecting supply issues to be short-term on the commodity side of the business and will likely normalize. However, on the specialties side, they have found that capacity is constrained, and because supply chains are highly integrated globally, this leads to longer disruptions in the market.
From another member perspective, "Feedstock suppliers have been very reliable and, frankly, were in good standing throughout the period." The key short-term impact was in sectors related to the downstream and durable goods side of the business.
"I think there is more opportunity to make things in the U.S., but it's based more on the fact that we have a unique supply position, and, hopefully, the administration takes this to heart."
Many companies managed to improve their supply situation during COVID. One industry leader said, overall, the biggest impact is on how his company views imported materials. "I think there is more opportunity to make things in the U.S., but it's based more on the fact that we have a unique supply position, and, hopefully, the administration takes this to heart."
Moving toward a cleaner environment
Because the U.S. is using natural gas, it has moved toward a cleaner environment, one industry leader recently shared. And while he thinks COVID is a horrible thing to have happened, he also believes it is transitioning our culture into one where consumption is thought through carefully based on these two reasons: 
• People are economically challenged, so they want to turn their dimes twice, and
• More importantly, we are doing distance working in a way we have never done before.
We are in a new society, where isolation has become the norm. We are not going back to the way we used to operate. The environmental impact on the developed world has diminished already, and he hopes the new administration will set a course for transition over time that is aligned with profitability and not subsidies, which ultimately cost taxpayers.
Long-term outlook
In looking ahead five years, one member sees a steady state for supply of his main feedstocks, but still a base driven by natural gas, which he believes has dramatically lowered the CO2 footprint. The disruption in this model will involve how companies deal with long-term energy storage. "I think, over time, you'll see the chemical industry pivoting away from gasoline and diesel supply and toward making things that are more circular-based," he said.
Moving forward 20 years, when you talk about the chemical industry, you will talk about an industry that's focused on a circular economy, where you're making products that are long- term, locking away carbon, or mitigating carbon.
"You'll see the whole energy complex in the oil and gas sector turning towards making more on-purpose chemicals as required, and those that are made, if possible, would be repurposed products," he said.
"I think, over time, you'll see the chemical industry pivoting away from gasoline and diesel supply and toward making things that are more circular-based."
One thing that SOCMA members and the industry are in full agreement on is that specialty chemical companies are going to continue to diversify the supply base and grow their businesses because the opportunities are clearly there.
So here is some sage advice that one member company shared when it comes to stepping back and looking at the long-term impacts of the pandemic on the global supply chain. "There will be many learnings from companies all over the world due to the current crisis. Companies should take a step back and realize that the world is hugely interconnected from a supply chain standpoint, and this is not necessarily a bad thing. Creating nationalistic strategies may not be the most beneficial long-term approach."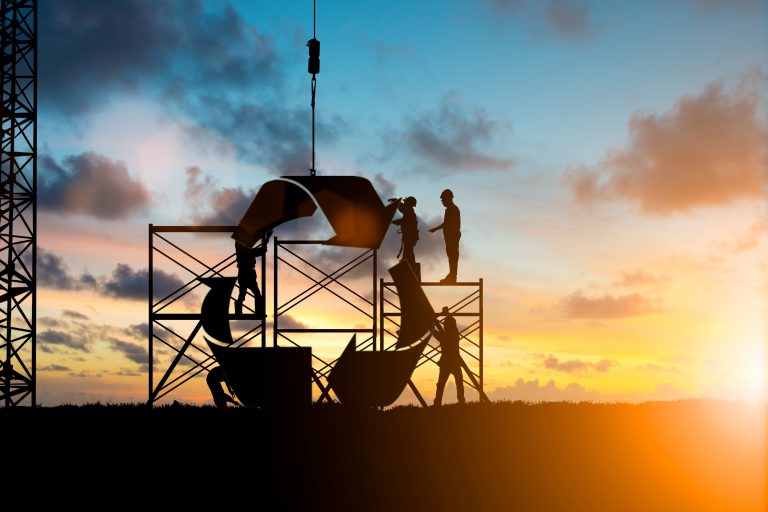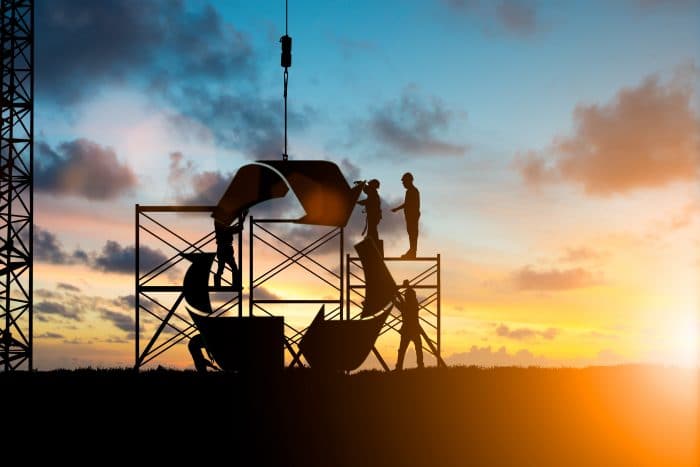 Helpful tools & resources
Many companies utilize business consultants to assist them in diversifying their supply chains. But more and more companies are looking to SOCMA as a primary resource for identifying business opportunities. One company told us that from their custom processing side, it is very important to look to SOCMA in making connections with companies doing business in the industry. "We think there's tremendous value in that relationship."
Other companies are relying on SOCMA's commercial network for intelligence regarding the specialty supply chain and end-use markets. By keeping a pulse on the industry and sharing insight with members and stakeholders, SOCMA provides critical information companies need to make key business growth decisions. 
For more information on supply chain issues and to connect with our industry intelligence network, contact Paul Hirsh at phirsh@socma.org, or (571) 348-5102.
Categorized in: Uncategorized