FOR IMMEDIATE RELEASE
April 17, 2020
Contact:
Dana Gorman
Abernathy MacGregor
(212) 371-5999
dtg@abmac.com
Acquisition strengthens Aceto's offering of differentiated specialty materials and solutions in life sciences and advanced technology end markets.
Port Washington, NY – Aceto, a leading virtual manufacturer of specialty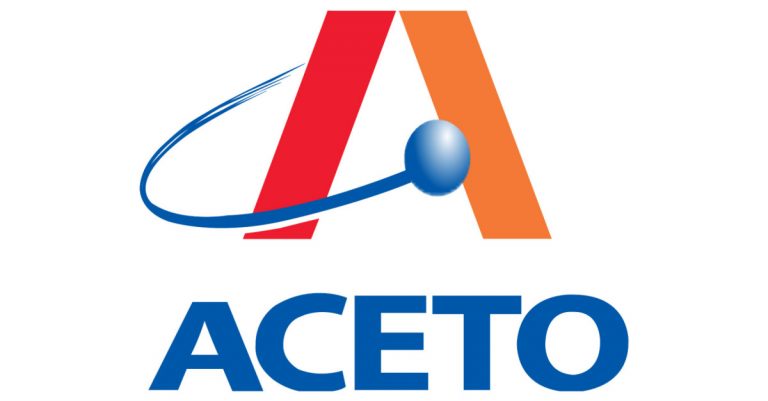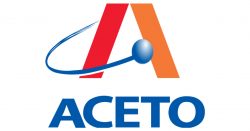 materials for life sciences, nutrition, agricultural, and advanced technology end markets and a New Mountain Capital portfolio company, announced its acquisition of Syntor Fine Chemicals today. Syntor is an asset-light manufacturer of fine chemicals for pharmaceutical and other life sciences end markets.
"The acquisition of Syntor is an important step in Aceto's strategic growth plan," said Gilles Cottier, Chief Executive Officer of Aceto. "Syntor's synthesis and formulation capabilities enhance Aceto's existing services and expand our value-added offerings in life sciences materials. With the addition of Syntor's technical team, we can provide greater product customization in addition to supplying our current offering of high quality, specialty materials."
"We are very pleased and excited about our partnership with Aceto," said Simon Knowles, Managing Partner of Syntor. "The two companies are well aligned in their culture and drive to maximize value to customers through sourcing and development of complex chemistries. We believe Syntor will thrive with the support of Aceto's global infrastructure and we look forward to contributing to the next stage of growth for the combined company."
Andre Moura, a Managing Director at New Mountain Capital, commented, "The acquisition of Syntor represents significant progress in New Mountain's strategic plan for Aceto, as the company continues its track record of growth both organically and through acquisition. The partnership creates significant cross-sell opportunities that benefit customers and supply partners to both businesses."
Rakesh Sachdev, Chairman of Aceto and Senior Advisor at New Mountain Capital, added, "Syntor brings a portfolio of exciting, proprietary products, developed in-house for many blue-chip customers in the life sciences, pharmaceutical, agrochemical, aroma and electronics industries. We expect Syntor's product leadership to accelerate as Syntor leverages Aceto's global partnerships with customers and suppliers."
Syntor will operate under the name "Syntor by Aceto," and it is intended that all employees will be retained in their current roles. The combined entity will leverage the increased scale of Syntor and Aceto to provide enhanced value to customers.
Aceto and New Mountain Capital are receiving legal counsel from Freshfields Bruckhaus Deringer, LLP. Ward Hadaway, LLP is serving as legal counsel to Syntor Fine Chemicals.
About Aceto
Founded in 1947, Aceto is a leading global virtual manufacturer supplying niche, differentiated specialty materials in life sciences and advanced technology end markets. With business operations in nine countries, Aceto distributes over 1,100 chemical compounds used principally by the pharmaceutical, nutraceutical, agricultural, and specialty chemical industries. Aceto's global operations, including a significant staff on the ground in China and India, are distinctive in the industry and enable its worldwide sourcing and regulatory capabilities. www.aceto.com
About Syntor
Founded in 2004 and headquartered in Runcorn, UK, Syntor Fine Chemicals develops and supplies fine chemicals for life sciences and other advanced technology end markets. Syntor uses highly sophisticated synthesis and formulation capabilities in a wide range of synthetic organic transformations. Utilizing multi-purpose, ISO-accredited manufacturing facilities, Syntor provides cost effective, low risk production solutions, from early stage process development through to commercial production. By maintaining an inventory of products in the UK, India and China, Syntor offers short lead times for exports into key markets globally. www.syntor.co.uk
About New Mountain Capital
New Mountain Capital is a New York based investment firm that emphasizes business building and growth, rather than debt, as it pursues long-term capital appreciation. The firm currently manages private equity, public equity, and credit funds with over $20 billion in assets under management. New Mountain seeks out what it believes to be the highest quality growth leaders in carefully selected industry sectors and then works intensively with management to build the value of these companies. For more information on New Mountain Capital, please visit www.newmountaincapital.com.
Categorized in: Members