In its 100th anniversary year, SOCMA continues to strengthen its mission of supporting and fostering
the growth of specialty chemicals through enhanced industry programs and expanded tools and resources.
A key driver in carrying out these objectives in 2021 and beyond has been the addition of its newest staff members, Alyse Keller, Senior Manager, Industry Relations, Genevieve Strand, Manager, Government Relations, and Moira Skelley, Manager, Membership and Marketing. The three women joined the association this past July and September, immediately absorbing SOCMA's rich history and leveraging their unique experiences and expertise to skillfully build upon and advocate for the multitude of industry resources the organization provides.
Samantha Hill, Assistant Manager, Communications, recently sat down with Alyse, Genevieve and Moira to learn more about our newest team members.
Alyse Keller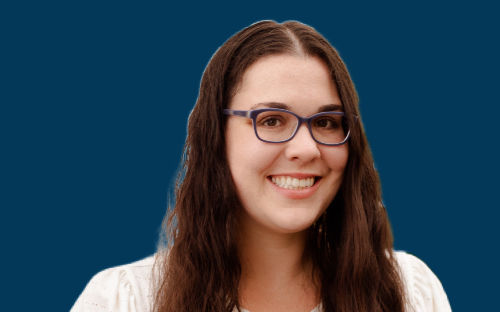 Senior Manager, Industry Relations
Alma Mater
Colorado School of Mines Golden, CO
Years in Engineering Field 6 years
Q: At the start of your career, you worked as an air quality engineer at the Delek US refinery in El Dorado, AR. Tell
us about how your experience impacted your career trajectory.
After graduating from Colorado School of Mines with a BS in Petroleum Engineering, I had a "boots on the ground" experience that helped me form a strong foundation where I learned how important safe and environmentally compliant operations are. I was able to partner with many operations personnel to learn processes, make improvements and help maintain compliance. My time in Arkansas also provided me with an invaluable hands-on experience to truly understand the complexities of a manufacturing facility. This was an ideal opportunity for me, as a young engineer, to learn, ask questions and understand how everything fits together to create products and meet customer needs.
Q: You came to the Washington, DC, area after your time at the refinery. How have you been able to build on and translate your foundational experience into your roles here in Washington?
After working at the refinery, I worked for the American Fuel & Petrochemical Manufacturers (AFPM), a trade association that represents the oil and gas downstream industries and affiliated partners. I was able to use my engineering and manufacturing background there to better relate to and serve the members, while helping shape the industry conversation.
I'm particularly proud of two programs I helped grow during my time at AFPM – the Walk the Line Operational Excellence Practice Sharing Program and the Operational Planning, Control & Automation Technologies (OPCAT) Committee. Both the practice sharing program and OPCAT were rewarding in helping move the needle with safe operations and employee performance, and progressing the conversation around identifying, managing and delivering process information and associated risk. Both initiatives promoted the importance of clear and relevant communication for the audience, from the operators to the subject-matter experts.
Q: Tell us more about how you feel your prior experience will enhance your role at SOCMA.
I'm excited to leverage my background within SOCMA's Commercial Services team! I plan to integrate aspects
of my previous roles and highlight the need for communication and relationship-building to identify and achieve goals. SOCMA has a unique opportunity through its commercial programs to strengthen the industry, helping make critical connections for companies to grow their businesses. The conversations and member collaboration, especially with the ChemSectors Steering Committee, have been energizing, especially around continuous improvement and growth. I'm looking forward to all we will accomplish, particularly related to business continuity, cybersecurity, logistics, and emerging leaders.
Q: What's one thing most people don't know about you?
I have a passion for gardening! I've had a blast growing a variety of vegetables in the different climates I've lived in. Growing up in Colorado, we had a shorter growing season, and it's been fun to research and grow new types of plants since moving east. Our location here in the DC area is ideal for cucumbers and hot peppers, so with a large harvest, I've been making pickles, infused oils and hot sauce. Last summer I made ghost pepper jelly, and that was quite an experience!
For more information, reach out to Alyse Keller at akeller@socma.org.
Genevieve Strand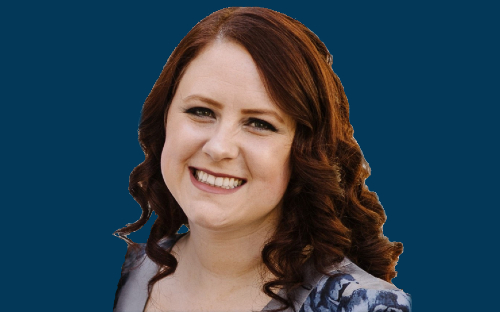 Manager, Government Relations
Alma Mater
University of Calgary Alberta, Canada
Years in Advocacy Field 7 years
Q: Tell us about what kickstarted your passion for advocacy work; did you have any particular professional or personal experiences that helped form it?
Having grown up around some of the most passionate and articulate people, I was inspired to pursue a career
in public policy. My mom is an attorney, and her boots- on-the-ground experience showed me just how impactful advocacy can be in shaping public policy. I strive to bring that same enthusiasm to my career and to never forget just how much each voice matters, here in the Nation's Capital and across the globe.
Q: You have extensive experience in the policy and legislative world. What parallels have you seen already between the industries you previously advocated for and the specialty chemical industry?
I come to SOCMA with a strong trade association background, having worked at the U.S. Travel Association, the National Restaurant Association, and the American Society of Travel Advisors. I've established key relationships throughout Congress and federal agencies, as well as developed a thorough understanding of how to leverage these connections to advance the membership's legislative and regulatory goals. While there are parallels between policy issues, including workplace COVID safety and hazardous material transportation regulations, there are also many similarities in terms of the agencies that oversee these industries. Much of my prior policy work centered around the Department of Labor (DOL), the Department of Transportation (DHS) and the Department of Homeland Security (DHS). I look forward to leveraging my knowledge and experience with those agencies – which oversee a wide range of policies and regulations that impact the specialty chemical industry – as I work on behalf of the SOCMA membership.
Q: What are you most excited about in serving our member companies and the industry?
I am particularly excited to represent such a cutting-edge industry, with companies creating products that go into virtually every area of our daily lives and profoundly impact the world around us. I'm impressed by the pioneering nature of the SOCMA membership and look forward to getting to know their teams at the company and individual levels. I especially value the opportunity to work together with our members to mitigate their challenges and remove roadblocks to growth.
Q: What's one thing most people don't know about you?
Growing up, I was an elite level rhythmic gymnast, and the sport allowed me to travel to competitions across North America and as far away as Japan.
For more information, reach out to Genevieve Strand at gstrand@socma.org.
Moira Skelley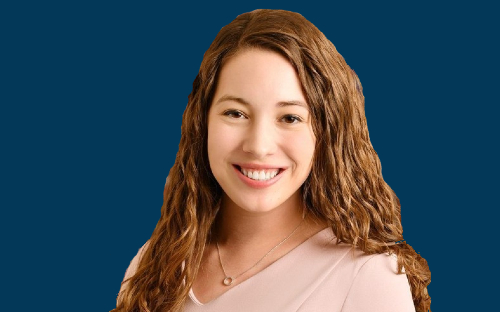 Manager, Membership & Marketing
Alma Mater
George Mason University Fairfax, VA
Years Working in Association Management
Just over 5 years
Q: You previously worked for an association management company. Tell us about how your experience there will enhance your role here at SOCMA.
Working at an Association Management company for five years taught me so much. I accepted the position only a few months after graduating from college. My time there allowed me to work closely with various associations and non-profits to understand just how beneficial and effective an association can be for its members and the industry it serves. I also gained critical insight into how a variety of different companies and sectors operate. These different perspectives provided me with a strong foundation I can apply to my membership and marketing role at SOCMA.
Q: What tools and resources have been most instrumental to your professional development thus far?
Professional development is very important to me; I'm always striving to effectively improve my skills and overall self. Every year I complete around 15 hours of professional development through attending webinars and in-person educational events. I'm also an avid reader of articles that are relevant to my work and industry. I've relied heavily
on training from the American Society of Association Executives (ASAE) and Meetings Today to keep current with the most up-to-date industry trends.
Q: What are you most excited about in serving our member companies?
I love making personal connections with the members and feel it's so important to maintain frequent engagement with them. By making those close connections, we get
to know what their needs are – for the individual and at the company level – and discover ways to help them best utilize their membership benefits and ensure they have access to and working knowledge of all of the valuable programs and resources SOCMA provides.
I've noticed one of SOCMA's greatest strengths is creating ties and fostering relationships with our members. Thanks to the advancement of video conference tools over the past year and a half, I feel like I haven't missed a beat with building virtual connections. Nothing takes the place of in-person conversations, and I look forward to meeting our members and industry colleagues in the near future.
Q: What is the most interesting thing you've learned about the specialty chemicals industry since joining SOCMA?
Before coming to SOCMA, I hadn't realized the extent of just how much our member companies' products go into most everything we use in our daily lives, and how specialized those products and materials are! I have already learned so much, and I look forward to learning more about the industry so that I can best serve our members.
Q: What's one thing most people don't know about you?
Many people don't know that I am black belt in Tae Kwon Do. After nearly four years of training, I passed my first- degree black belt test when I was in high school. To earn my black belt, I not only had to pass rigorous physical
and mental testing but was also required to complete a community service project. I organized a community effort that provided free school supplies to disadvantaged local elementary school students, which was very rewarding and insightful. The skills I learned while working toward my black belt – discipline, focus, confidence and so much more – have helped me in both my personal and professional lives.
For more information, reach out to Moira Skelley at mskelley@socma.org.
Categorized in: Uncategorized