As the Synthetic Organic Chemical Manufacturers Association (SOCMA) set out 100 years ago, the innovative spirit and creativity of these specialty chemical makers were clearly recognized from the onset.
"It is indeed a great tribute to American character and ingenuity, and to the resolution of our businessmen and our manufacturers, that they (synthetic organic chemical manufacturers) are able to grapple with a problem of this order and to advance the interests of the people as a whole with such an extraordinary rapidity and with so much intelligence."
Herbert Hoover, Secretary of Commerce, said of the industry's ability to address national defense needs during his speech to the SOCMA inaugural meeting.
To this day, SOCMA members and this vital sector continue to address world challenges with these synthetic organic chemicals. Let's take a brief look at their history and the impact they continue to make on our lives and the world in which we live:
Discovering synthetic organic chemicals
The first synthetic specialty organic chemicals were dyes, serendipitously discovered in the 1850s by German scientists attempting to produce quinine from coal tar. Thoughtful innovation by UK researchers led to the birth of the specialty chemical industry that soon thrived with centers of excellence in Germany, the United States and, ultimately, around the world.
Many of the founding members of SOCMA were dye and colorant manufacturers, including Beaver Chemical Company Inc., John Campbell Company, Chemical Company of America, The Coleman and Bell Company, Essex Aniline Works, Inc., The Heller & Merz Company, Interstate Products Corporation, Noil Chemical & Color Works Inc., Peerless Color Company, Pharma Chemical Corporation, and Radiant Dye & Color Works. Others produced explosives, textile chemicals, flavor and fragrance compounds, waxy emulsions, and various other reagents, intermediates and ingredients.
Since the latter half of the 19th century, synthetic organic specialty chemicals have played a key role in human development. SOCMA founding members, The Dow Chemical Company and DuPont de Nemours & Company, Inc., for instance, went on to become two of the largest chemical producers and leading innovators in the specialty chemical industry, achieving countless discoveries and providing highly impactful products with unlimited applications across innumerable markets.
Today, the specialty chemicals and materials made by the innovative members of SOCMA impact every market sector imaginable and nearly every aspect of daily life. Indeed, specialty chemicals have been, and will continue to be, critical components of solutions to global challenges that are needed if further advancement of human civilization is to occur.
Improving the human condition
The entrepreneurial spirit of the specialty chemicals industry has resulted in tremendous expansion of human knowledge about organic chemistry, the nature of organic molecules, and the possible ways they can be engineered to our benefit. Our greater understanding of organic chemistry allows us, among numerous other activities, to produce advanced medicines, preserve our food, clothe and cleanse ourselves and our homes, have clean drinking water, communicate with one another, and access a wide range of natural resources for energy and other applications.
Anesthetics and antiseptics developed in the 19th century made complex surgery possible. SOCMA member, Halocarbon Products Corporation, today produces inhalation anesthetics for the human and veterinary markets. Penicillin and subsequent antibiotics have saved the lives of millions. Founding SOCMA member, Heyden Chemical Company of America, was an early manufacturer of tetracycline and is now a part of major drug producer, Pfizer.
Selective serotonin reuptake inhibitors helped change the way society views depression and mental illness. Today, PDL1 checkpoint inhibitors and other novel immunotherapies are dramatically improving cancer survival rates. Vaccines have helped eradicate several deadly diseases.
Many SOCMA members such as Cambrex, Dottikon Exclusive Synthesis, Helsinn Advanced Synthesis SA, Johnson Matthey Pharma Services, Lonza, Norac Pharma, Nortec Quimica S.A., Regis Technologies, SEQENS North America, Siegfried USA LLC, and Valsynthese are contract service providers offering development and/or manufacturing support and capacity to drug companies small and large, enabling these medicines to reach patients in need. As a specific example, Lonza manufactures the mRNA drug substance for Moderna's COVID-19 vaccine.
Other SOCMA members such as Deepwater Chemicals, Inc., Far Chemical, Inc. and Polysciences, Inc. provide raw materials, critical reagents, and building blocks that meet the high quality and regulatory requirements of the pharmaceutical industry. Polysciences, for instance, manufacturers polyethylene imine (PEI)- and lipid-based transfection reagents used in the production of viral vectors for vaccines and gene and gene-modified cell therapies.
Specialty diagnostic agents also help in the detection of diseases, while specialty excipients make it possible to formulate challenging APIs into efficacious therapies and vaccines. SOCMA member, Gelest, produces silanes and silicones used in diagnostic devices, while Evonik produces specialty lipids crucial to the formulation of the Pfizer-BioNTech COVID-19 mRNA vaccine.
Expanding knowledge of synthetic organic chemistry has led to discovery of agrochemicals that enable much more efficiency in growing crops. Great understanding of chemistry also led to the realization of the key role that vitamins, minerals, and trace elements play in human health. Many SOCMA members have contributed to these advances. Some supporting the agrochemical sector include ChemDesign Products, Inc., Encapsys, LLC, PHT International, Inc., and VanDeMark Chemical, Inc. Ashland, and Morre-Tec Industries, Inc. also provide nutritional supplements.
Paints and coatings do more than preserve and beautify our homes and furniture. They protect gas and oil pipelines, wind towers and solar cells, and optical telecommunication fibers from the elements. Conformal coatings protect electronic circuitry and complex fluorochemicals used in photolithography processes make it possible for the semiconductor industry to follow Moore's Law. Superhydrophobic coatings reduce the drag on large marine vessels and have contributed to advances in implantable medical device technologies. Several SOCMA member companies – Bimax Incorporated, Capital Resin Corporation, Deltech, LLC, DynaChem Inc., Hampford Research, Inc., Innovative Chemical Technologies, Inc., and Sun Chemical Corporation – provide the resins, additives, and other ingredients used for formulating all types of coatings.
Inks and paper, both of which are produced using a variety of specialty chemicals, were necessary for the printing press to have the huge impact it did on the world. Adhesives, meanwhile, made disposable diapers possible, dramatically improving the lives of women around the world. Adhesives are also crucial to the light-weighting of cars and airplanes, which has led to significant improvements in fuel economy. Many SOCMA members enabling the production of these important materials include La Petite Roche Technologies LLC, Trecora Chemical, Inc., and VanDeMark Chemical Inc.
In addition to all of these market-facing specialty chemicals, functional specialty chemicals, such as catalysts, biocides, antioxidants, enzymes, membranes, pigments, and many others, make the production and the formulation of many specialty chemical and material products possible.
Selected examples of SOCMA's 100+ manufacturers include:
Abbey Color Inc., which produces industrial dyes, dye precursors, and colorants to pharmaceutical and military standards.
Archroma U.S., Inc., a company created from the textiles, paper, and emulsions business of Clariant.
Boron Specialties, LLC, which specializes in the commercialization of advanced boron-enabled technologies for life science, electronics, energy, and other applications.
Boulder Scientific Company, a producer of single-site catalysts and co-catalysts for the polyolefin industry.
Bulk Chemicals Incorporated, a supplier of specialty metal treatment chemicals.
Colonial Chemical, Inc., a manufacturer of cosmetic and industrial surfactants, performance additives, and other key building-block ingredients.
Strem Chemicals, Inc. (acquired by SOCMA member Ascensus Specialties LLC in April 2021), which manufactures catalysts, ligands, organometallics, metal carbonyls, CVD/ALD precursors, and nanomaterials.
Altogether, this vast array of synthetic organic specialty chemicals has directly impacted advances in public health, development of communities and cities, and technological innovation across the board – from the industrial revolution to the digital age and Industry 4.0.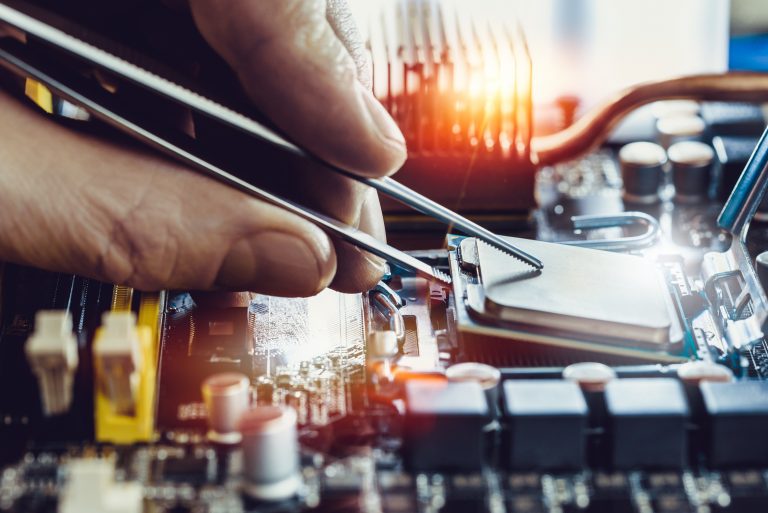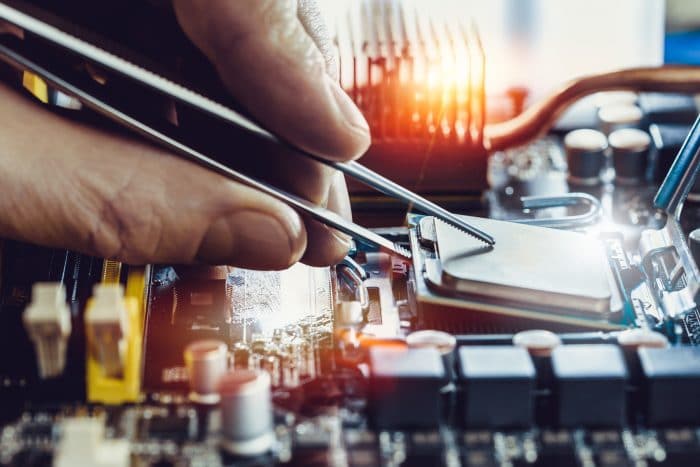 Providing a brighter future
The examples above clearly demonstrate how important specialty chemicals have been to the welfare of the human race. Over the past 100 years, SOCMA members have directly influenced economic, environmental, and political aspects of human society and were crucial to the development and advancement of our species.

Today, we face significant threats to society, chief among them global warming, and specialty chemicals will be critical to addressing these gargantuan challenges. All of the knowledge amassed by the specialty chemical industry is being directed to finding solutions.
In addition to improving the energy efficiency and environmental performance of their own manufacturing operations and supporting life cycle assessment and sustainable development policies, specialty chemical companies are developing novel alternatives to traditional chemicals. Many are multifunctional specialty products that reduce the number of ingredients required in formulations while providing greater performance. For instance, Colonial Chemical, Inc., was recognized for its Suga®Boost surfactant blends with the 2021 EPA Green Chemistry Challenge Award in the Design of Greener Chemicals category.
Specialty chemicals and materials are also making advanced battery technology possible and contributing to the development of transformative technologies in the energy sector. SOCMA member companies contributing to these advances include Ashland, Baker Hughes Company, Boron Specialties, LLC, Ereztech, Gelest, GFS Chemicals, Inc., and Optima Chemical Group.
Ongoing advances in electronic chemicals are enabling further advances in semiconductor technology, with contributions from SOCMA members such as Capital Resin Corporation, Halocarbon Products Corporation, and Hampford Research, Inc. Improvements in construction chemicals are enabling buildings that can resist adverse climatic and working conditions. SOCMA member Parchem is a distributor focused on supporting manufacturers of many different types of specialty chemicals, including those used in advanced formulated products for the construction industry.
Specialty chemicals used in flexible packaging, meanwhile, are helping to fight food waste as urbanization increases. Smart coatings with anti-corrosion, anti-bacterial, anti-virus, water-repellant, self-cleaning, and other properties will provide longer-lasting and more comprehensive protection to substrates and the people that use them. Many SOCMA members mentioned above are developing novel ingredients that are facilitating forward progress in these important sectors.
Solving problems
Specialty chemical manufacturers welcome the opportunity to help address key societal challenges and continue to make the investments necessary to ensure success. They are constantly increasing their chemical knowledge and accelerating new product development.
For instance, automation and advanced sensor technologies are being employed to increase the efficiency, productivity, and sustainability of their manufacturing processes. SOCMA member, Pilot Chemical Company, is just one example. In 2020, the firm was honored with the Karl G. Voelkel Industry Award for outstanding environmental achievement by the Southwest Section of the Ohio Water Environment Association (OWEA). An investment of $200,000 in automation and in-line sensors combined with improved operating procedures enabled better wastewater management.
Manufacturers are also committed to implementing sustainable solutions beyond manufacturing. As a case in point, in early 2021 SOCMA member, La Petite Roche Technologies, was awarded LEED v4 Silver level of certification through the U.S. Green Building Council's (USGBC) Leadership in Energy and Environmental Design (LEED) green building program for its new global headquarters and innovation center in North Little Rock, Arkansas
In addition, and despite the rapid advances in digital and other technologies occurring today, specialty chemical manufacturers know that specialty chemicals will continue to enhance performance, provide specific functionality to end products, and serve as a driving force for innovation. Given the complex challenges faced by the world, in fact, specialty chemicals will require technical expertise on the part of specialty chemicals manufacturers and close partnerships with formulators even more than in the past.
Indeed, as end users and consumers become increasingly driven by sustainability goals, specialty chemical manufacturers are even more focused on developing overall solutions, not just providing products. They are doing so at a time when access to raw materials – and raw material pricing – are rapidly changing.
Innovation, which has always been at the heart of the synthetic organic chemical industry, is targeting not just new processes and molecules, but new services that afford improved customer experiences, all with the goal of solving problems and enhancing value.
Distilling the spirit of the specialties sector
The spirit of the synthetic organic chemical industry has been entrepreneurial from its birth. Throughout the last 100-plus years, specialty chemical manufacturers have been driven by the desire to meet constantly evolving consumer and customer needs by leveraging innovation and ingenuity while also navigating a dynamic and ever-changing landscape of regulations, available raw materials, and manufacturing technologies and equipment.
That spirit of innovation and entrepreneurship has resulted in the development of synthetic organic specialty chemicals that have changed billions of lives for the better. Simply put, the life we know today would not be possible without specialty chemicals. Similarly, the life we hope for tomorrow will only be achievable through further advances in synthetic organic specialty chemical technologies.
Cynthia Challener, a longtime industry trade press writer, authored this historical piece for SOCMA's 100th anniversary. She began her career working as a technical scientist at a mid-sized chemical company then spent five years with a family-owned flavor and fragrance manufacturer before becoming a freelance writer. She spent time as a member of the SOCMA InformEx Committee and has been providing writing services to SOCMA for nearly 20 years.
Categorized in: Uncategorized