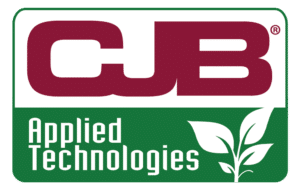 FOR IMMEDIATE RELEASE
June 01, 2023
Contact:
Jim Loar
Chief Commercial Officer
jloar@cjbappliedtech.com
Benzyl Alcohol Receives Crop Tolerance Exemption for Use in Crop Protection Formulations
VALDOSTA, GA – CJB Applied Technologies, LLC, announces the Environmental Protection Agency (EPA) granted a residue tolerance exemption for benzyl alcohol when used in pesticides applied to crops and raw agricultural commodities pre- and post-harvest. Trials show enhanced active ingredient (AI) performance of products formulated using the patented art specific to benzyl alcohol, which CJB Applied Technologies intends to license to agricultural chemical formulators and product manufacturers.
"With the threat of resistant pathogens in agriculture, we were looking for technology to help active ingredients extend their viability as an effective tool against diseases attacking food and other commodity crops," explained Jim Loar, Commercial Director, CJB Applied Technologies. "We discovered the answer in benzyl alcohol and obtained a patent for its use in agricultural formulations. Receiving the crop tolerance exemption from EPA now allows us to bring this technology to our customers to help them enhance the performance of their products."
Benzyl alcohol is a widely available compound used in industrial, consumer, household and commercial products. Testing of benzyl alcohol as an adjuvant and as an in-can ingredient in agricultural pesticide formulations has demonstrated benzyl alcohol can bolster the performance of AIs, including their ability to help combat resistance. It can be used in pre- and post-harvest products applied to crops, as well as in non-crop uses such as turf, nursery and ornamentals.
"Now that we have the patent and crop tolerance exemption, we intend to broadly license the right to practice the patented art specific to benzyl alcohol within agricultural product formulations," Loar said. "We're proud of the work our team has done to anticipate challenges our customers may face and find solutions for them."
Contact CJB Applied Technologies to discuss how benzyl alcohol can enhance product formulations for use on agricultural crops.
About CJB Applied Technologies, LLC

CJB Applied Technologies, LLC is a contract development services company specializing in agricultural and specialty chemicals development projects. Full-service capabilities include consulting, product and process development, formulation, scale-up/pilot plant and packaging.
Categorized in: Members