FOR IMMEDIATE RELEASE
September 1, 2022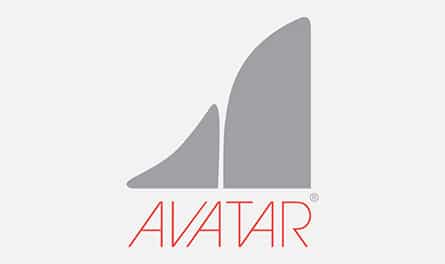 Avatar Corporation Joins Caldic, Strengthening Caldic's Portfolio in U.S. Food Industry
Rotterdam, The Netherlands – Caldic B.V. today announced the acquisition of Avatar Corporation, a value-add distributor of specialty food ingredients and custom solutions based in University Park (Illinois, US). The unique distribution and manufacturing capabilities from Avatar will significantly strengthen Caldic's portfolio for the food industry and enable further expansion in North America, specifically in the US.
Founded by Michael L Shamie in 1982, Avatar's solutions and distribution activities serve the food industry, with a focus on bakery, meat, pet food, dairy and confectionary. The company offers products ranging from antioxidants and oils, as well as food processing aids, such as high-performance release agents. Their market-leading innovative range of release agents – optimized for customers' unique products – enables customers to drive operational efficiency as part of their sustainability ambitions. The Avatar team in Chicago is dedicated to developing custom made solutions and has substantial expertise in customized liquid formulations and blending.
Highlights and rationale of the transaction
Further strengthen Caldic's portfolio for the North American food industry and in particular the US, through a product range that is complementary to the existing product offering

Substantial expansion of value-add manufacturing capabilities to deliver customized solutions

Addition of onsite industrial railroad service with terminal, transloading and railcar storage, which provides an alternative transport channel that is both flexible and environmentally friendly in alignment with Caldic's ESG proposition
Anne Brown, CEO Caldic North America, said that "We are delighted to welcome the Avatar team aboard Caldic. Avatar's state-of-the-art manufacturing facility offers liquid blends, packing and warehousing as well as a dedicated R&D laboratory, which enables us to provide our North American customers with a broader product portfolio as well as custom made solutions. The professional team from Avatar has built a strong foothold through the development of an innovative product and services portfolio that will enhance our ability to inspire solutions for the food processing industry in our region. This is an exciting moment to have the Avatar team join Caldic as we accelerate our growth trajectory in the US food industry."
William Kersey, EVP Operations, added, "The team at Avatar are excited to join Caldic. Our customer-centric culture and our strong drive to innovate and deliver custom solutions is fully aligned with Caldic's strategy and values. Mike Shamie, the founder of Avatar, who sadly passed away in August 2020, would be proud that the company he built, will continue to grow and prosper under Caldic's leadership. Our combined assets and expertise will enable us to work with our customers across the Americas to realize the opportunities to drive a more sustainable business going forward."
##
Visit www.avatarcorp.com to learn more about this SOCMA member company.
Categorized in: Members