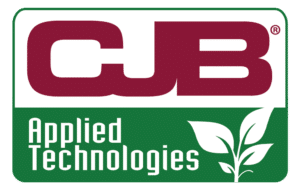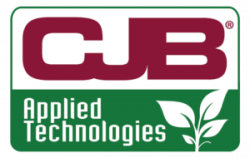 FOR IMMEDIATE RELEASE
April 3, 2023
Contact:
Jim Loar
Chief Commercial Officer
jloar@cjbappliedtech.com
CJB Applied Technologies Welcomes New Senior Formulation Chemist
Valdosta, GA – CJB Applied Technologies today announced Brian Sook, Ph.D., has joined the contract chemical development company as Senior Formulation Chemist.
Dr. Sook comes to CJB from Arxada, LLC (formerly Lonza Inc.), where he served as Research Project Manager for their crop protection business. Prior to Arxada, Dr. Sook held various roles of increasing responsibilities at Clariant Corporation, Arysta LifeScience, Stepan Company and BioLab, Inc.
"We are excited that Brian has joined CJB family, where his knowledge and expertise will strengthen our already robust formulations and product development team," states Jim Loar, Commercial Director, CJB Applied Technologies. "He is yet another investment in our resources dedicated to solving our customer's needs. We look forward to adding more staff and an enhanced lab, analytical and pilot plant capacity and capabilities throughout 2023."
Dr. Sook holds a B.A. degree in Chemistry from the University of Kansas and a Ph.D. in Biochemistry from
Georgia State University. Dr. Sook and his family are relocating from Cumming, GA, to Valdosta, GA, home of CJB companies.
About CJB Applied Technologies, LLC
CJB Applied Technologies, LLC is a contract development services company specializing in agricultural and specialty chemicals development projects. Full-service capabilities include consulting, product and process development, formulation, scale-up/pilot plant and packaging. www.cjbappliedtech.com
Categorized in: Members