---
COVID-19 Preparedness & Monitoring Statement
As we continue to work through this difficult and unprecedented event, LBB Specialties and our affiliated operating companies remain committed to the health and safety of our employees, families and the customers and principals we serve. To that end, we have closely followed all recommendations and guidelines provided by our local, state and federal governmental agencies. These include the things that most of you have seen and are practicing on a regular basis. Hand washing, social distancing, remote working, and reduced staff at office locations with a myriad of other daily practices that are meant to reduce the spread of the Covid-19 coronavirus.
The federal government has declared many industries as well as supporting industries, including distribution, to be part of the nation's Critical Industry Infrastructure. Due to the fact our operating companies are servicing the Food, Nutraceutical, Pharmaceutical, Biotech and many other industries, LBB Specialties and affiliates are a part of this Critical Infrastructure.
Our customer service, logistics, operations and commercial personnel have been monitoring, daily, the recent impacts on inventory levels, manufacturing delays and logistics concerns due to the global Covid-19 situation. Product availability is paramount to our continued service to you as a customer and our ongoing commitment to delivering product to meet your specialty chemical requirements. Due to the remote working environment, logistics delays and pressure on supply chain, at certain points you may experience some longer than typical times for order processing.
To that end , we are working directly with our principal partner/supplier base, not only from China but globally, to ensure we work towards mitigating any impacts of this situation on our businesses. Our product management team along with our logistics and customer service teams are communicating on a continual basis to keep you informed as to any delays both expected and unforeseen.
Thanks for your patience and we look forward to working through this issue together.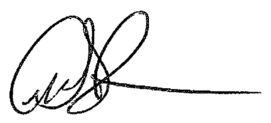 Darrern J. Birkelbach
Chief Executive Officer
LBB Affiliated Companies
American International Chemical (AIC); Charkit Chemical Company; Custom Ingredients; Dien
Categorized in: Members