UPDATE
MONUMENT CHEMICAL STATEMENT REGARDING CORONAVIRUS (COVID-19) AND SUPPLY
March 25, 2020
At Monument, we understand that our customers' ability to maintain adequate supply of quality product is paramount to your business success. As your partner, we are committed to taking the necessary steps to remain a reliable source in your supply chain.
We have been closely monitoring developments with respect to the Coronavirus (COVID-19) situation and taking all necessary actions and precautions to protect our employees and to ensure business continuity.
The U.S. Department of Homeland Security (DHS) published its "Guidance on the Essential Critical Infrastructure Workforce," to address the COVID-19 pandemic: https://www.cisa.gov/publication/guidance-essential-critical-infrastructure-workforce. All US Monument Chemical operations are classified as essential, according to this guidance. As such, we have a special obligation to continue operations. We are working with county and state agencies on local measures to prevent the spread of the virus and making plans to ensure the continued operations of all our facilities.
Likewise, in the EU we are following all of the guidelines and restrictions imposed by authorities to protect our employees and combat the spread of the virus. Our facilities there are fully operational and in a good position to meet the needs of our customers.
At this stage, we are not seeing direct impact to our ability to continue to supply our customers with the high-quality chemicals and custom manufacturing services they depend upon. We also recognize that this situation is very fluid, and we will continue to provide updates as we learn more. We are confident in our preparation and emergency planning for situations such as the ones we face now – which will allow us to safeguard our team and the reliable supply of our products and services.
We will continue to make updates here and to keep our customers informed. In the meantime, if you have any questions, please contact your Monument Account Representative, or via our Contact Form.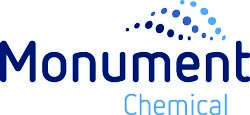 Categorized in: Members