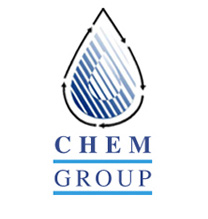 March 23, 2020
To Whom it May Concern,
ORG Chem Group is a chemical company operating in Indiana (Troy and Evansville) and Hot Springs, AR. Our plants operate 24 hours a day, 365 days a year and we receive and ship materials from these plants at all hours of the day and night.
Per the Department of Homeland Security Cybersecurity and Infrastructure Memorandum dated March 19, 2020, the Chemical Industry is deemed an "Essential Critical Infrastructure" to the United States. As such, ORG CHEM Group and its employees will continue operations during the COVID-19 "Non-essential Business Closures" in Indiana and Arkansas (if such an order is issued in Arkansas).
We will continue to serve our customers to the best of our ability during these challenging times and we will provide timely and frequent updates if the situation changes.
Sincerely,
Tom Waldman
President
ORG CHEM Group, LLC
Categorized in: Members