More than 350 attendees gathered at River Ranch for the inaugural Cowboys & Chemicals on Monday, February 11.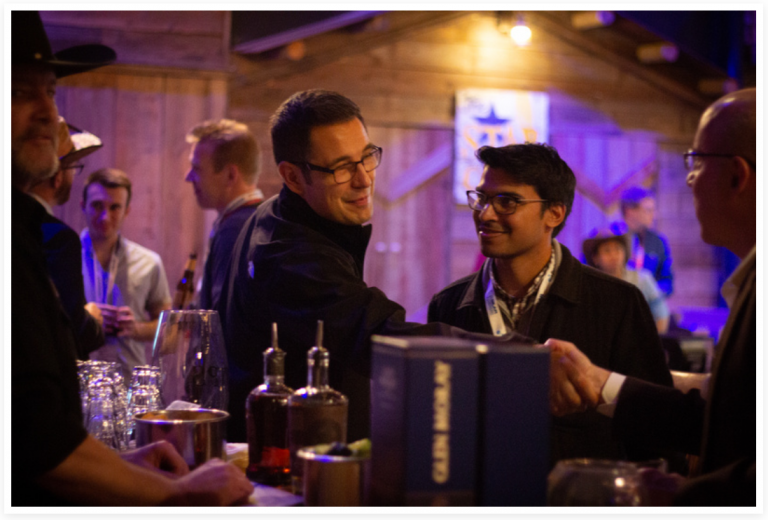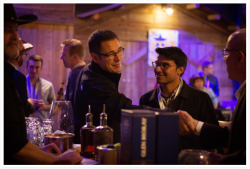 One longtime trade show attendee and SOCMA member called the inaugural Chemicals America event in Fort Worth "a success in every measure," including Cowboys & Chemicals. The panels and educational sessions organized by the SOCMA staff provided "meaningful content" that is relevant to his business and the industry. 
They say things are always bigger in Texas, and after the huge success of SOCMA's inaugural Cowboys & Chemicals Networking Event and our partnership with Specialty & Custom Chemicals America, that statement is more than accurate.
The show also brought together SOCMA members and other companies in the specialty and custom chemicals supply chain for a fantastic opportunity to network and do business.

Cowboys & Chemicals Delivers Monday Night Networking
Providing members and guests a fun and festive setting to make key business connections was at the very heart of Cowboys & Chemicals. SOCMA understands how important building relationships is to growing your business, and the event served as a perfect setting to kickstart those efforts in preparation for Specialty & Custom Chemicals America.
On Monday evening,wewelcomed more than 300 guests to River Ranchin the historic Stockyards District of Fort Worth, where they were greeted with a drink and a how do you do. Throughout the evening there was ample opportunity for our guests to chat with potential business partners and friends. Conversations took place over drinks, while others chatted during a fun game of cornhole, or just sitting out on the back porch in the mild Texas weather.
Anecdotally, we have heard nothing but glowing comments, and we look forward to partnering with Specialty & Custom Chemicals America again in 2020 to offer this key networking opportunity.We also want to especially say thank you to our generous sponsors for the evening, Edgewater Capital Partners, which includes Callery, DanChem and ChemQuest Chemicals. The UK Department for International Trade sponsored whiskey tasting, which was quite popular among our guests. The evening could not have been possible without their generous support!
Tuesday Morning Keynote & Capital Investments Panel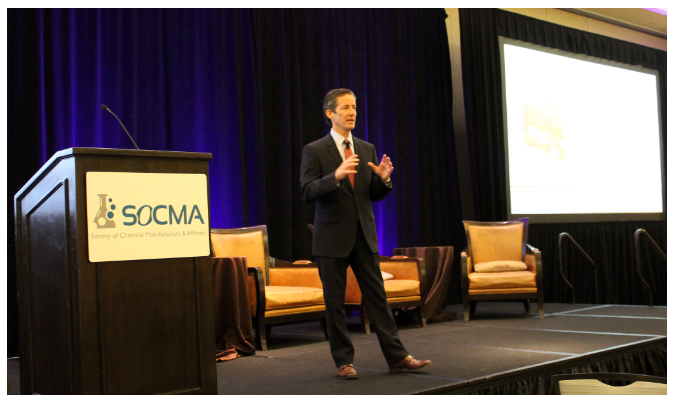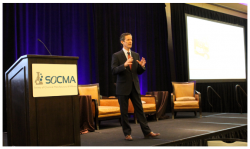 There was standing room only on Tuesday morning as Texas Senator Kelly Hancock highlighted SOCMA's breakfast program. Hancock, who represents Senate District 9, which includes Fort Worth, shared insight into how he has utilized and transitioned the knowledge gained from his family owned business – Advanced Chemical Logistics – to his role in the Texas Legislature. 
Hancock, also a champion for innovation, carried legislation to make Texas the leader in autonomous vehicles. Through his efforts, Cowboys & Chemicals attendees had an opportunity to view one of the drive.ai's autonomous vehicle in front of the Omni before boarding the shuttle to River Ranch for Cowboys & Chemicals on Monday night.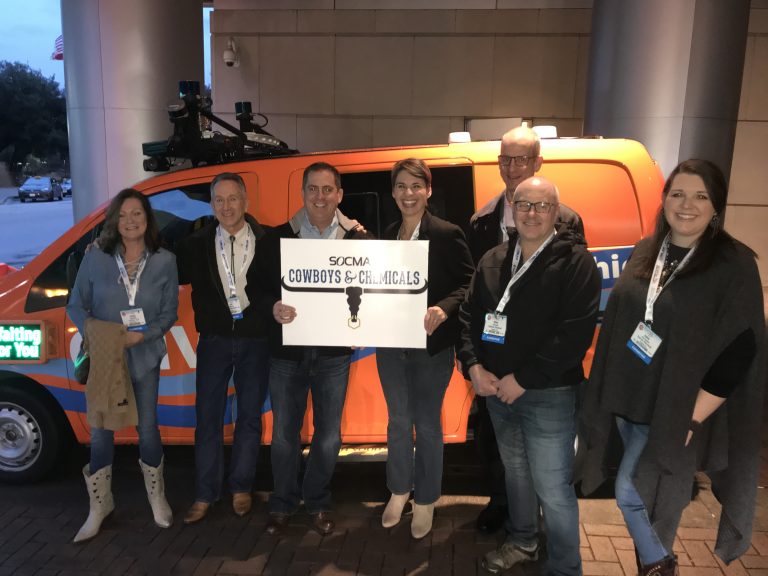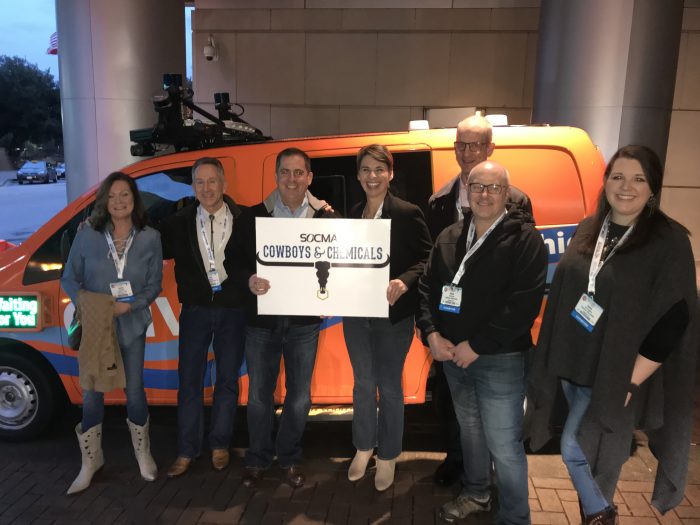 Attendees also received a wealth of insight through a variety of panel discussions throughout the trade show. Following Senator Hancock's keynote address on Tuesday, there was "A Frank Discussion About Capital and Future Investments," featuring some of the top minds in the capital investment, private equity and banking industries.
There were also sessions looking at sustainability initiatives and how expectations of a circular economy strain the industry. A panel of custom and toll manufacturing experts shared best practices during a buyer's panel, and we looked at the future of specialties through the eyes of our emerging leaders to cap off the educational sessions.
Women and Emerging Leaders Networking Coffees
A host of opportunities to connect with peers and potential business partners were also available throughout the week, including a reception on the opening day of the Specialty & Custom Chemicals America show, as well as coffees held in the SOCMA Lounge for women in the industry and emerging leaders.

Indeed, the first year of the Specialty & Custom Chemicals America Show was a rousing success, with more than 1,150 attendees and more than 200 exhibitors. 52 companies also featured their capabilities during in the Exhibitor Showcases on Tuesd
Categorized in: Cowboys & Chemicals, Events