FOR IMMEDIATE RELEASE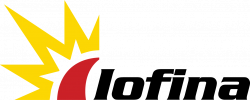 May 9, 2022
Contact:
Charles Goodwin/Annabel Atkins
Yellow Jersey PR Limited
Tel: +44 (0)7747 788 221
2021 FULL YEAR RESULTS
FOURTH SUCCESSIVE YEAR OF RECORD REVENUE AND EBITDA
Iofina plc, specialists in the exploration and production of iodine and manufacturers of specialty chemical products, announces its audited full year results for the 12 months to 31 December 2021 (the "Period").
Bounce back in demand boosted sales and profits in 2021:
– Revenue increased by 31% to $39.0m to (2020: $29.7m)
– Gross profit increased by 28% to $10.7m (2020: $8.4m)
– EBITDA improved by 47% to $6.9m (2020: $4.7m)
– Operating profit increased by 78% to $5.2m (2020: $2.9m)
– Profit before tax increased by 301% to $5.1m (2020: $1.3m)
Strong balance sheet and further reduction in net debt:
– Cash flow generation of $5.9m reduced net debt from $8.9m to $3.0m
– Finance expense decreased by 83% to $0.3m (2020: $1.7m)
Investing for growth:
– Commenced site negotiation process for IO#9 construction in the Period.
– Capital investment into projects and equipment was $1.5m (2020: $2.4m) including process improvements and replacements at the Iofina Chemical plant
2022 so far:
– Current global iodine spot prices have reached $60/kg and above, up 20% since the beginning of 2022
– Production of 103.8 MT of crystalline iodine in Q1 from Iofina's five IOsorb® plants
– Finalizing terms with new brine supply partner for IO#9 plant
Commenting, President and CEO Dr. Tom Becker, stated:
"Today we are proud to announce that 2021 was our fourth consecutive year of record revenues and EBITDA. By executing our fundamental business plans coupled with a strong bounce back in demand for iodine and its end-use products in the wake of the COVID-19 pandemic, we were able to deliver enhanced revenues and profits and significantly reduce our debt through strong cash generation. Our margins have been bolstered by a strong iodine price particularly over the last 6 months, and we expect these high prices to continue during 2022.
"Whilst lower brine supply from our oil and gas partners impacted iodine production in the Period, we are hopeful supply will improve this year with oil and gas companies now reinvesting in their assets to boost production. The delay to the construction of our IO#9 plant has been frustrating, but we are now finalising an agreement with a new brine supply partner and expect to have a further update on this shortly.
"Iofina Chemical continued to perform well and was integral to the Group's sales and earnings. We have been working on enhancements to improve efficiencies and capacity for certain iodine and non-iodine products, and we expect a laboratory upgrade in Q2 2022 to improve the Company's R&D capabilities.
"With market fundamentals remaining favourable, a much-improved balance sheet, and continued strategic investment in our growth, the Board remains confident in the future success of the business and looks forward to keeping shareholders updated on progress."
Investor Presentation
The Company plans to provide a presentation relating to the Company's outlook and these 2021 results. Details will be provided soon via a RNS Reach announcement.
Enquiries:
Dr. Tom Becker
CEO & President
Iofina plc
Tel: +44 (0)20 3006 3135
Christopher Raggett/Tim Harper (corporate Finance)
Tim Redfern/Barney Hayward (ECM)
finnCap Ltd
Tel: +44 (0)20 7220 0500
Categorized in: Members