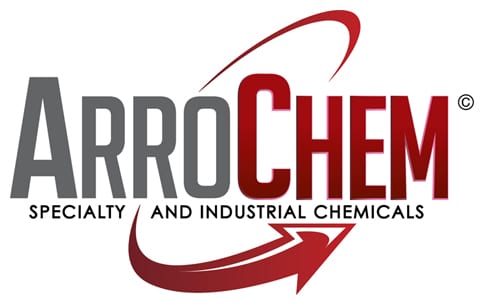 Member Spotlight | ArroChem
SOCMA member companies are diverse, representing manufacturers – both domestic and international – distributors and service providers in the specialty chemical space. They are innovative problem-solvers who hold true to their ideals for strategic growth and provide solutions that impact every aspect of our lives. Today, SOCMA is shining a spotlight on one of our newer members – ArroChem.

Located in Mount Holly, NC, ArroChem specializes in industrial chemical blending, private labeling, and toll manufacturing services. Hear below from David Hostetler, President of ArroChem, on key insights into the company, their growth strategy, and trends he is keeping an eye on in coming years, as shared with Jenny Gaines, SOCMA Senior Director, Membership & Engagement.
Share a brief history of ArroChem and how you became involved in the family business. 
After graduating from college with an MBA, my father asked me if I wanted to come learn the family business. I had worked there most of my young life, doing everything from washing drums to a summer sales internship. My father was a formulating chemist, and he started the company in 1977 making textile chemicals used for bleaching cotton. My mother later came to work for him to help with administrative duties. I joined the company in 1992, and six months after that, my father unexpectedly announced his retirement. Three months after his announcement, he indeed retired, and I learned how to successfully operate the business. One of the first and best things I did was diversify Arrochem out of textile chemicals and into custom chemical blending. My mother continued on as the office manager until I bought her portion of the company in 2017. She continued to work until her death in 2019 at 87 years old. Over the years, ArroChem has steadily grown and evolved into an ISO 9001 certified custom chemical blender providing private labeled chemical products to customers around the world.
As President of a family-owned business, what is your philosophy for company growth?
My philosophy has always been smart, strategic growth. There are many opportunities that present themselves, and it's always a challenge to select the ones that are the best fit for the company's vision. It's sometimes hard to say no to new projects, but many times it's worked out for the best that we didn't end up growing too fast or in the wrong direction.
For example, we get a lot of calls about manufacturing high-volume, low-cost automotive and janitorial products. Over the years we've learned it's better for us to pass on those opportunities and focus on more specialty niche markets. Those niche markets typically require higher-level manufacturing expertise and knowledge, and that's where we excel. That's where we bring more value to the customer and overall profitability to our business model. In other words, bigger is not always better.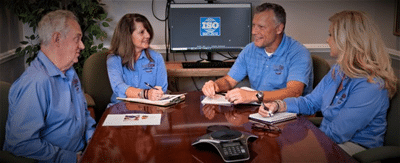 What are some of the advantages and challenges you've faced in moving your company forward?
The biggest challenge is the constant evolution of industry and adjusting our products and services to remain of value to the customer. I tell folks, we have an arsenal of over 1,000 formulas, many of which aren't made anymore because they simply aren't relevant to today's world. There is always something changing, whether it be regulations or technology, and you have to stay ahead of it to stay successful in business.
What characteristics do you believe are most important to maintaining strong business relationships?
Trust. You have to build a relationship of trust with your customers. Most of our customers are long term and some of them have been with us for over 40 years. We are committed to quality and integrity in our manufacturing processes and our customers can trust that they are getting the right product, made the right way, 100% of the time.
 What achievement(s) at ArroChem are you most proud of?
One of my personal achievements is from early in my career, just out of college. I bought Arrochem's first computer in 1992 and co-developed a custom software system that we still use today. Shortly after that, I developed our first company website, www.ArroChem.com. At that time, websites for chemical companies were unheard of! There simply were none. I remember the salesperson at a large, well-known chemical company laughing at me when I told her we had a new website. I said to her, "You should tell your boss that your company should think about getting one." She thought that was hysterical! The website immediately landed us a customer out of Australia, which remains one of our largest customers today. Today, ArroChem also uses social media – Facebook and Instagram. Again, some would find this as unnecessary, but we are seeing new customers and contacts coming from new technologies and platforms.
What advice would you share with colleagues just entering the industry and are looking to lead an independent family-owned business?
Family businesses are very tricky. I would probably advise them not to have the whole family working there and to find a diverse group of quality employees to support them. Many of my employees have been here for 20-30 years, and without this great team of people, there is no company. The company is the people, so you must choose your team wisely.
What key trend are you keeping an eye on and how do you see it impacting your business and the industry?
Globalization as it relates to supply chain has come to be one of the biggest challenges facing our industry in years. Many of the products we use are on a 30-90-day lead time and are made all over the world. This severely impacted us during the COVID pandemic and continues to affect us to this day. The planning and logistics, combined with shipping and transportation delays have dramatically changed how we do business. Planning and forecasting were not much of an issue four years ago. Today, they take up 30-40% of our time and are critical to keeping production running and our customers from shutting down. I am hoping this situation will eventually be eased by bringing more manufacturing back to the U.S. from overseas.
Where do you see ArroChem in the next 5-10 years?
ArroChem is always improving. This past year we got our ISO-9001 certification, which has opened new doors for us. We have made significant investments in capital improvements and capacity expansion. I see this trend continuing as our business grows accordingly. In the next 5-10 years, I would expect you could see a second location with more space for our small packaging, warehousing, and bottling operations. The future is always difficult to predict, but I'm very optimistic about our path ahead at ArroChem!
Learn more about ArroChem at www.arrochem.com.
---
As the only trade association representing the U.S. specialty and batch chemical manufacturing sector, members receive exclusive benefits and critical resources through SOCMA membership, including powerful advocacy solutions, unparalleled B2B matchmaking services, compliance and stewardship tools, and more. Contact Jenny Gaines, Senior Director, Membership & Engagement, at jgaines@socma.org, or (571) 348-5110 to learn more.
Already a SOCMA member? Contact Jenny to be part of an upcoming Member Spotlight!
Categorized in: Members