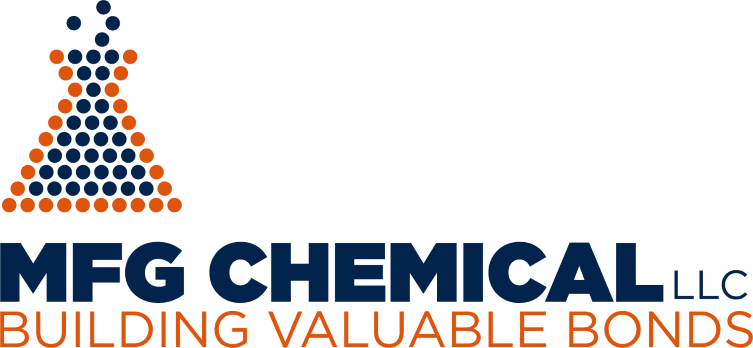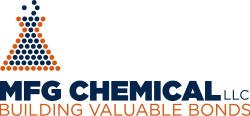 June 2, 2022
MFG Chemical's Guido De Stefano Becomes U.S. Citizen
Chattanooga, TN – On Wednesday, May 25, in a ceremony at the Chattanooga Courthouse, MFG Chemical Chief Science Officer Guido De Stefano became a U.S. Citizen.
Upon receiving his U.S. citizenship, Guido declared, "I'm very happy and proud to have become an American citizen. Becoming a U.S. citizen took me over 20 years, starting in January, 2000, when I first came to America. The birth of my son was a big catalyst for me in completing the process."
Guido was born and raised in beautiful Sorrento, Italy, on the Mediterranean Sea, south of Rome.  He graduated from the University of Naples with a degree in chemistry. While there, Guido was such a good student that a visiting professor invited him to work on his advanced degree in chemistry at the University of Houston, so, with his wife, he made the move to Texas. Guido achieved his masters degree in chemistry, but found a preference to work in industry rather than the academic world.
Guido began working in the oil and gas industry in Houston, and after 15 years there, he moved to another oil and gas producing hub – Aberdeen, Scotland. After two years in Scotland, he returned to Houston, where he was then discovered by MFG Chemical. Guido's chemistry background, skills, enthusiasm and character were what MFG was looking for, and he joined the company, where he has worked as Chief Science Officer for the past five years.
"I began the process of becoming an American citizen by first obtaining a student visa, then getting a job, a green card, going through interviews, and studying," Guido explained. "To become an American citizen, you must pass oral and written tests, which include 100 questions about America history, government, rights and obligations."
The citizenship ceremony was presided over by a judge, who declared Guido and about 50 others to be newly minted U.S. citizens. The judge explained that America is the only country in the world that is based on an ideal that people from all different nationalities, races and religions can live in the country with equal rights under the law, with liberty and justice for all. For Guido, these words from the judge were extremely moving.
When asked what surprised him the most about the induction ceremony, Guido said, "The fact that my MFG Chemical colleagues, CEO Paul Turgeon, Joe Dymecki, VP Sales & Marketing, and Dr. George Graham, VP Operations, all attended the ceremony was a very nice surprise and made me feel especially good, and excited for the future!"
About MFG Chemical LLC
Founded in 1980 and headquartered in Dalton, GA, MFG Chemical is a leading custom contract manufacturer of complex chemistries serving a wide range of chemical companies that participate in a diverse set of end markets. www.mfgchemical.com
Categorized in: Members