FOR IMMEDIATE RELEASE



October 24, 2022
Contact
Steven Hoeppner
Chief Financial Officer
shoeppner@novamolecular.com
Nova Molecular Technologies Hosts Grand Opening Ceremony at New South Carolina Facility
Beloit, WI – On October 13, 2022, Nova Molecular Technologies, Inc. (Nova), a leading manufacturer of high-purity solvents, hosted a Ribbon Cutting Ceremony and Grand Opening welcoming staff, stakeholders, and local dignitaries. The event was followed by a family day of food, fun and music enjoyed on the grounds. Nova broke ground on the new facility termed Racetrack Road (RTR) in Sumter, South Carolina on August 12, 2021. Phase One construction has completed in 2022 with full project completion expected by 2024.
This expansion will increase capabilities and enable Nova to deploy cutting-edge processes and new technologies needed to manufacture to the highest quality Biopharma/scientific solvents available today. Furthermore, this scalable expansion will provide additional capacity to meet the growing needs of Nova's current and target markets.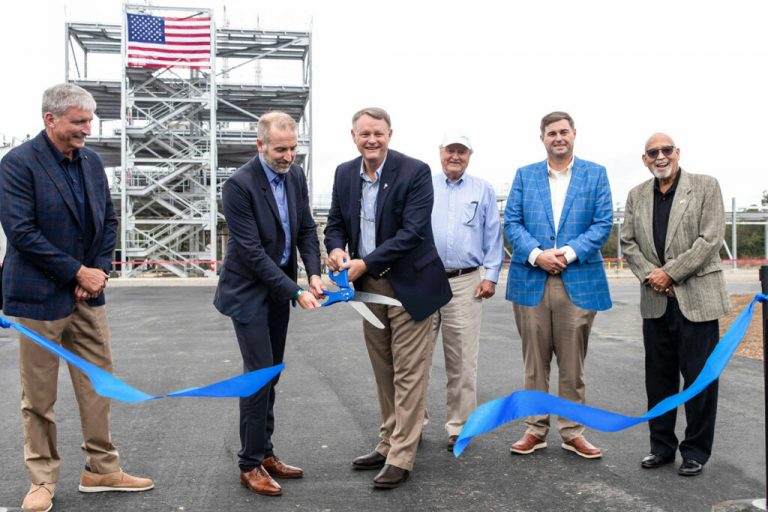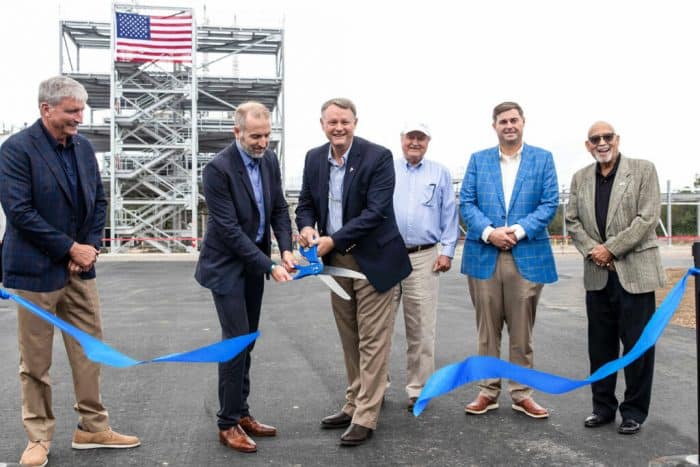 Vice President of Operations Greg Hoffman thanked the community, saying, "The support from our local community and the assistance received by local partners, such as, Thompson Turner and Thompson Construction, was invaluable to success of this expansion project. When fully operational, this facility will add twenty-five jobs to the local economy, triple the manufacturing capacity of Nova, and provide sustainable, environmentally friendly chemical recycling opportunities for our customers."
Nova Molecular's Chairman and Founder Mike Clumpner spoke enthusiastically about the new site, demanding work asked of its team, and exciting opportunities ahead for Nova. His pride was evident as he proclaimed, "the equipment you see in front of you will produce the best, highest purity Biopharmaceutical chemicals available in the world". He ended his comments with continued praise of the support from the Sumter community and saying "I – love – Sumter" while tipping his newly branded Nova hat to the crowd in attendance.
Nova's President and CEO Chris Adams thanked each department at length for their commitment to each other and Nova and their diligence to complete this milestone of the project over the past year. He stated, "This truly represents the next stage for Nova. We have been able to support amazing growth with our existing site at Industrial Road… but it just wasn't enough to support the intended scale of our Vision at Nova… which is to truly impact the world and our communities through what we do…. And what we do is not only enable Biopharma companies to discover and make lifesaving therapies or Agchem companies to help feed the world, but we also save conservatively over 60 million pounds of process chemical waste from disposal each year…. That is a huge positive impact to the world"
To view more photos of the grand opening ceremony, please visit: https://novamolecular.com/new-racetrack-road-site-grand-opening-ceremonies/
About Nova Molecular
Founded in 1989, Nova acquired its Sumter, SC production facility in July 2014 and formally launched its high-value solvent Recover and Return program in 2017. The program supports customers in meeting their sustainability goals, mitigates compliance and supply risks, and reduces waste disposal costs. Since the program's inception, Nova has successfully diverted over 125 million pounds of solvents from waste streams.
Categorized in: Members