FOR IMMEDIATE RELEASE



February 10, 2022
Contact:
Karen Bells
Vehrs Communications
kbells@vehrscommunications.com
Pilot Chemical Releases Sustainability Strategy and First Sustainability Report
CINCINNATI, OH – Bolstering its commitment to safety, its customers, people and the communities in which it operates, Pilot Chemical Corp. has released its first Sustainability Report and a new sustainability strategy that sets the path forward in the years ahead.

The 2021 Sustainability Report outlines the work completed over the last two years to embed sustainability across the company with a formalized strategy. Pilot will measure and report its progress on 11 new sustainability goals, which include:
Increasing the number of Pilot products listed on CleanGredients® by 20 percent by 2030.
Devoting 25 percent of Pilot's annual research and development (R&D) time to sustainability projects by 2030.
Achieving zero Environmental Health and Safety (EHS) incidents each year by continuing to develop an incident-free culture.
Establishing a career development process and offering it to all employees by 2025.
Establishing a formal charitable giving program by 2025.
Establishing a formal Diversity, Equity and Inclusion (DEI) program by 2025.
Reducing its water footprint.
Achieving 50 percent reduction in hazardous waste disposed by 2030 on a per pound of production basis.
Sourcing 70 percent of all electricity consumed by Pilot from renewable sources by 2025.
Providing ethics and integrity training on an annual basis to all employees.
Formalizing a Supplier Code of Conduct by 2023. Fully implementing a compliance plan by 2025.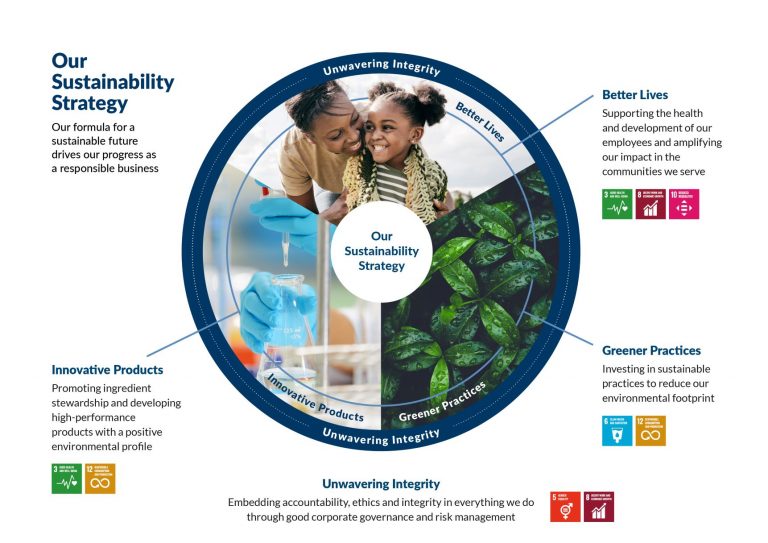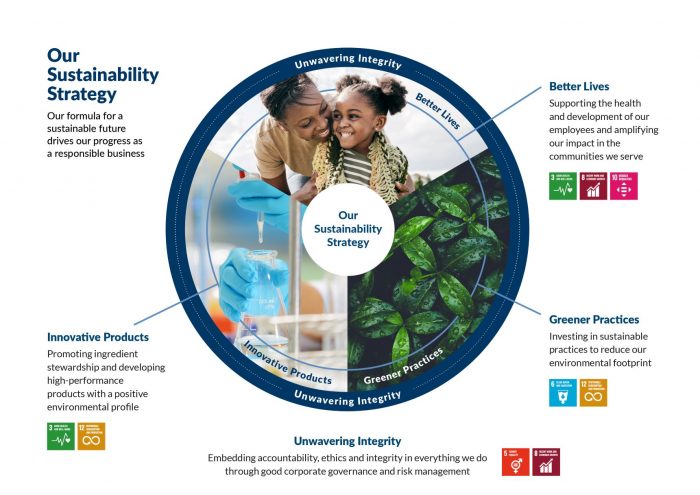 "This work represents a major milestone in the company's history," said Mike Clark, Chief Executive Officer, Pilot Chemical Corp. "I know that our team members and all of our stakeholders are excited about the journey ahead of us."

The goals, which were identified through a materiality assessment that involved extensive outreach to internal and external stakeholders, cover a spectrum of Environmental, Social and Governance (ESG) topics. They are aligned with third-party expertise, including the United Nations Sustainable Development Goals, the Global Reporting Initiative and the American Chemistry Council's Responsible Care® program. Pilot Chemical will periodically evaluate and refresh its materiality assessment to identify emerging issues to monitor.

To view the 2021 Sustainability Report, visit pilotchemical.com/about/our-sustainability-commitment/.
About Pilot Chemical Corp.
Pilot Chemical Corp. is a privately owned and independent global specialty chemical company providing high-quality products and services to the disinfecting, sanitizing and cleaning; metalworking and lubricants; oilfield and emulsion polymerization industries. Its proprietary core technologies involve alkylation, sulfonation, sulfation and a number of other specialty operations, including the production of biocidal quats, tertiary amine derivatives, polymers and organometallic fuel additives. Pilot, an industry leader in chemical innovation and safety, owns the most state-of-the-art continuous sulfation process in North America, is a leader in quaternary ammonium compounds, and is the world's largest manufacturer of disulfonates. Pilot is certified under both ISO 9001:2015 and the American Chemistry Council's Responsible Care® program and headquartered in Cincinnati, Ohio with additional sites located in Ohio, Texas, Pennsylvania, New Jersey, and Mexico. For more information, visit www.pilotchemical.com.
Categorized in: Members