FOR IMMEDIATE RELEASE
July 18, 2022


POWER Breaks Ground on Future Location
BOISE, Idaho — Along with Boise-based BVA Development and ESI Construction, representatives from POWER Engineers, Inc. broke ground on the company's new Meridian, Idaho office on Friday.
"We're excited to see the office take shape," said Jim Haynes, POWER's President and CEO. "The planning process has been hugely collaborative, bringing together all of our team members to share their collective vision of the type of office they'd enjoy coming into. We're looking forward to seeing their ideas become a reality."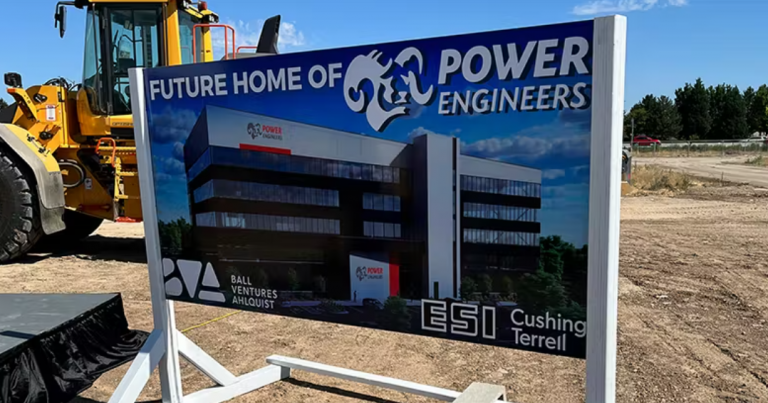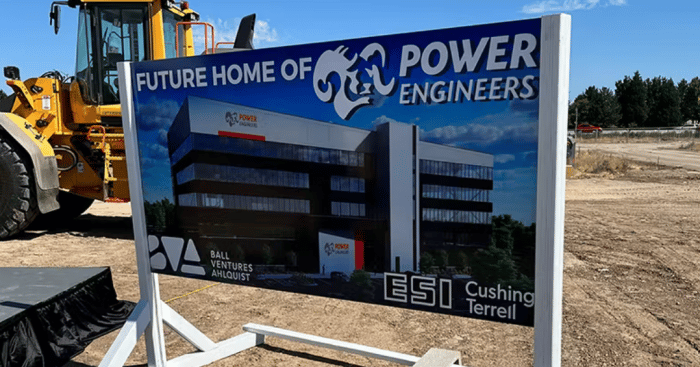 The new location will replace the company's current Meridian location in Silverstone Plaza.
The new office, designed to serve the needs of the growing company as well as a hybrid workforce, will incorporate more natural light, increased collaborative spaces, and even a second-floor terrace for outdoor breaks or collaboration. Employees identified these features as top priorities for a new office, according to a 2021 employee survey conducted by Cushman & Wakefield.
The office will be in the Eagle View Landing business park at the intersection of Eagle Road and I-84 in Meridian. POWER's Boise location is the company's largest office, where employees and clients often travel for training and other events. The new location places it near two hotels, several restaurants, and Idaho's first Topgolf location.
Boise-based Ball Ventures Ahlquist and ESI Construction will develop and construct the new building, which is set to open in 2023.
About POWER Engineers
POWER Engineers is an engineering and environmental consulting firm specializing in integrated solutions for clients in the power delivery, power generation, food & beverage, government, renewables and storage, campus energy, and oil and gas industries. Founded in 1976, it is an employee-owned company with more than 45 offices and over 3,000 employees across North America. For more information, please visit www.powereng.com.
Categorized in: Members