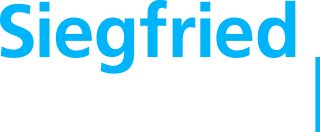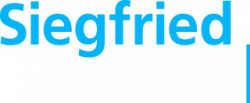 FOR IMMEDIATE RELEASE
September 28, 2022
Contact:
Peter Stierli
Head Corporate Communications
Tel. +41 62 746 15 51
peter.stierli@siegfried.ch
Siegfried and Novavax extend their collaboration
Zofingen, Switzerland – Novavax, a US-based biopharmaceutical company, and Siegfried have decided to extend their collaboration for the aseptic fill & finish of Novavax's protein-based coronavirus vaccine Nuvaxovid at Siegfried's manufacturing site in Hameln (Germany). The original manufacturing and supply agreement has started in 2021 with an original term until end of 2022 and has now been extended until the end of 2023.
The collaboration with BioNTech for their Covid-19 vaccine will conclude at the end of 2022 in line with the original contractual term. Siegfried's 2022 guidance and its positive mid-term outlook remain unchanged. Siegfried CEO Dr. Wolfgang Wienand: "We are very happy about the extension of our partnership with Novavax. In this project we have demonstrated, and will continue to demonstrate, our capabilities as one of the leading service providers in the CDMO space when it comes to technologically challenging products like coronavirus vaccines. I would like to thank the whole Novavax team for their continued trust in Siegfried and we are looking forward to support Novavax in its endeavor to deliver innovative vaccines to patients around the world also in the future."

Starting in the second half of 2021, Siegfried has supported the global efforts against the pandemic with development and manufacturing services in the field of aseptic fill & finish of Covid-19 vaccines. Through these projects, Siegfried demonstrated to solve technologically demanding tasks even on short notice and its ability to quickly ramp up capacities as required. With the investments in competencies and multi purpose capacities in Hameln, Siegfried has established itself in the field of biologics and has already been able to support a number of customers with development and manufacturing services beyond vaccines.
About Siegfried
The Siegfried Group is a global life sciences company with a network of 11 sites in Europe, the USA and Asia. Siegfried offers contract developing and manufacturing of pharmaceutical APIs, intermediates, as well as drug products. In 2021, Siegfried achieved sales of 1.1 billion Swiss francs and more than 3'600 employees. Siegfried Holding AG is publicly listed on SIX Swiss Exchange (SIX: SFZN). www.siegfried.ch
Categorized in: Members