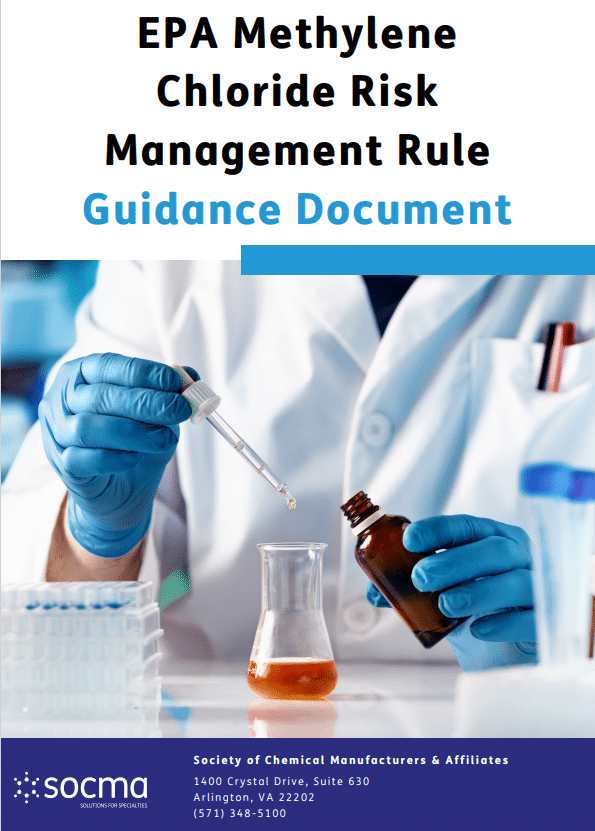 The Environmental Protection Agency (EPA) has released a draft rule to address risks presented by methylene chloride based on its November 2022 revised risk determination prepared under the Toxic Substances Control Act (TSCA). The following is an overview of EPA's draft rule with a focus on the impact to chemical manufacturing facilities.

The contents of the final rule are subject to change and do
not take effect until a final rule is published in the Federal Register.

For questions, please contact SOCMA's Government Relations team at government.relations@socma.org.
Categorized in: Policy