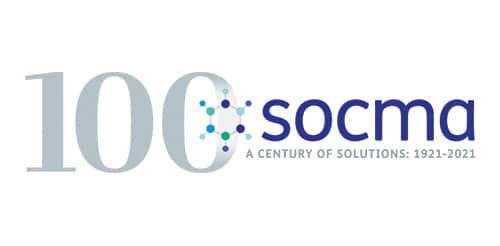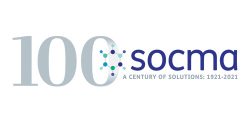 FOR IMMEDIATE RELEASE
March 2, 2021
Contact:
Jenny Gaines
Senior Director, Communications & Engagement
(571) 348-5110
gainesj@socma.org
SOCMA Looks to Strengthen Longstanding Relationships with Newly Appointed DHS, Commerce Secretaries
ARLINGTON, VA – With chemical safety, security and trade as crucial focal points for the specialty chemical value chain, the Society of Chemical Manufacturers & Affiliates (SOCMA) looks forward to continuing a robust dialogue and working with newly appointed Department of Homeland Security (DHS) Secretary Alejandro Mayorkas and Commerce Secretary Gina Raimondo on these key industry issues.
SOCMA Vice President of Legal & Government Relations Robert F. Helminiak released the following statement about these appointments:

"We congratulate Secretary Mayorkas and Secretary Raimondo on their recent appointments to the Biden Administration, and SOCMA will continue to build and strengthen the longstanding relationships we have with both the Department of Homeland Security and the Department of Commerce," Helminiak said.
"With DHS, not only does our community of specialty chemical companies work daily with the Cybersecurity & Infrastructure Security Agency (CISA) on the Chemical Facilities Anti-Terrorism Standards (CFATS), but SOCMA also has partnered with the agency on the CFATS program since its inception. SOCMA members have testified before Congress regarding CFATS, and our team worked hand in hand with the agency to ensure this vital program received multi-year approval. As Secretary Mayorkas settles into his new role, SOCMA looks forward to collaborating with his team as we work together to strengthen the security of specialty chemical facilities across the United States."
"Trade underpins the foundation of SOCMA and is at the forefront of our advocacy efforts. As we celebrate 100 years of service in 2021, our SOCMA team particularly looks forward to joining forces with Secretary Raimondo to increase transparency and eliminate excessive punitive tariffs that, over time, have hindered growth and caused disruption and shortages to manufacturing supply chains. Together, we would also like to work with the Secretary and her team on reducing Section 301 Tariffs and revitalizing trade policy that is necessary to strengthen the economy. SOCMA is also eager to have a constructive dialogue with the Secretary on passage of the Miscellaneous Tariff Bill, ensuring that specialty chemical manufacturers have unimpeded access without additional cost constraints to materials unavailable to them in the U.S. Working together, we can improve trade policies and promote growth within the specialty chemicals space and across manufacturing industries."

About SOCMA
SOCMA is part of a $300 billion industry that is fueling the U.S. economy. Our members play an indispensable role in the global chemical supply chain, providing specialty chemicals and services to vital markets ranging from aerospace and electronics to pharmaceuticals and agriculture. For more information on this innovative organization, visit www.socma.org.
Categorized in: CFATS, COVID-19/Coronavirus, Policy, SOCMA, SOCMA news, Trade