FOR IMMEDIATE RELEASE
January 21, 2020
Contact:
Owen Jappen
Senior Manager, Industry Relations & Strategic Partnerships
(571) 348-5105
ojappen@socma.org
SOCMA Calls for More Practical Risk Assessment of Ethylene Oxide
Association testifies at January 16 EPA hearing on proposed amendments to air emissions
Arlington, VA – SOCMA last week advocated for a more practical and representative risk assessment of ethylene oxide (EO) and outlined potential regulatory impacts to batch manufacturers and the specialty chemical value chain during an Environmental Protection Agency (EPA) hearing on proposed amendments to air emissions.
SOCMA's Owen Jappen, Senior Manager, Industry Relations, represented SOCMA's Ethylene Oxide (EO) Peer Group, which promotes awareness and understanding of the chemistry. More than 13 companies involved in the manufacture or use of EO comprise the group, which facilitates legislative and regulatory appreciation for the ramifications, and efficacy, of proposed laws and rulemakings impacting EO use and manufacturing.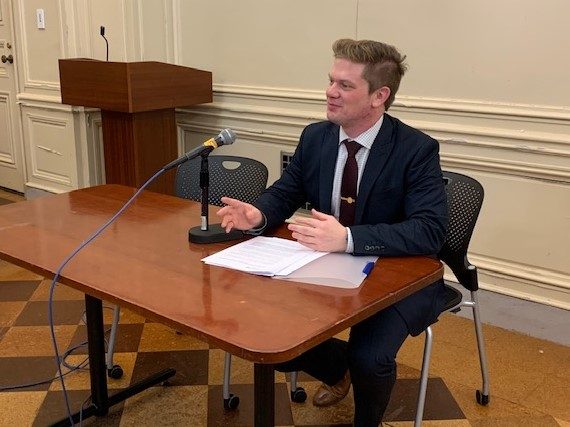 Thursday's public hearing was on EPA's recently proposed amendments to the Miscellaneous Organic Chemical (MON) Manufacturing: National Emission Standards for Hazardous Air Pollutants (NESHAP). The MON rulemaking is the first of its kind to specifically regulate ethylene oxide emissions. The proposed changes rely on the revised Integrated Risk Information System (IRIS) evaluation for EO, cited by numerous science-based organizations and offices as significantly over inflated. SOCMA fundamentally supports approaches to regulating chemicals based on sound science and risk. The proposed amendments further call for continuous feedback controls that are impractical for use in batch processes and eliminates the allowance for design evaluation in lieu of performance testing.
In June 2019, SOCMA alerted its membership (https://conta.cc/2IQn4Ph) to the most restrictive limits enacted in Illinois on EO emissions, with similar proposals in several additional states. EPA's proposal to modify its standards of measurements and usage on EO could be used incorrectly as a benchmark for further state and local level restrictions around the molecule. This could result in diminished availability of fundamental, building block chemistry used in the domestic manufacture of many critical products – from consumer and household products to the health care industry – further resulting in supply chain shortages.
Read SOCMA's full testimony here.
SOCMA continues to advocate for informed solutions promoting human health, safety and manufacturing competitiveness. Companies impacted by this regulatory proposal are encouraged to contact Owen Jappen at ojappen@socma.org to be included in SOCMA's Ethylene Oxide Peer Group.
Categorized in: Environmental Policy, Manufacturing/Operations, SOCMA news