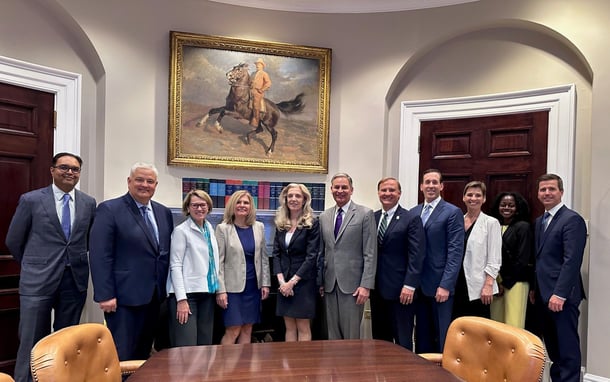 Earlier this summer, SOCMA became a founding member of a newly formed coalition, Manufacturers for Sensible Regulations.
Created by the National Association of Manufacturers (NAM), the coalition aims to ensure federal regulators implement policies that align with President Biden's promise to unleash the power of U.S. manufacturing.

SOCMA's unique position as the sole leader and advocate for the Specialty Chemical Industry was leveraged in a meeting with the White House. President & CEO Jennifer Abril alongside fellow industry leaders called for an end to the burdensome regulatory onslaught preventing U.S. manufacturers to compete on the global stage.
As SOCMA members begin looking at opportunities to diversify or expand contract and toll manufacturing projects, it will be important for the SOCMA team to know about any regulatory hurdles so that they can be communicated through the coalition.
Categorized in: COVID-19/Coronavirus