International trade, tariffs key in forming synthetic organic chemical manufacturers in 1921

"I have the feeling that this coming together of manufacturers in the different trades for the purpose of improvement if their industry as a whole is a profound step towards cooperation in the entire business world, and that out of it can be gained great benefits to the whole business public."
-Herbert Hoover, Secretary of Commerce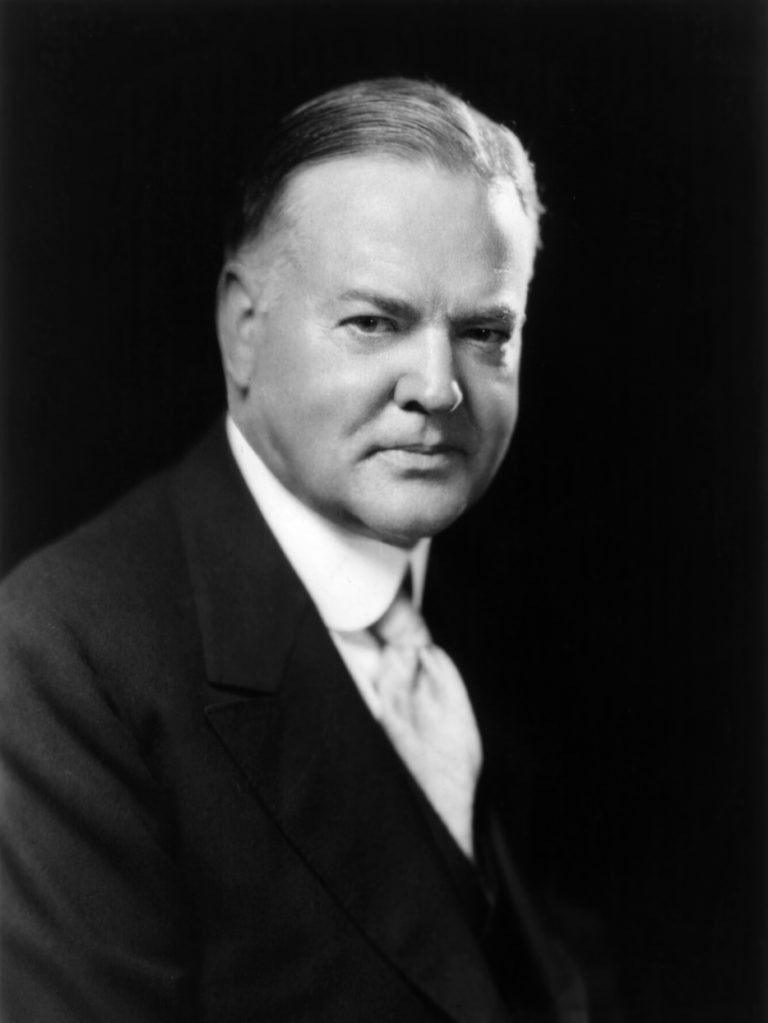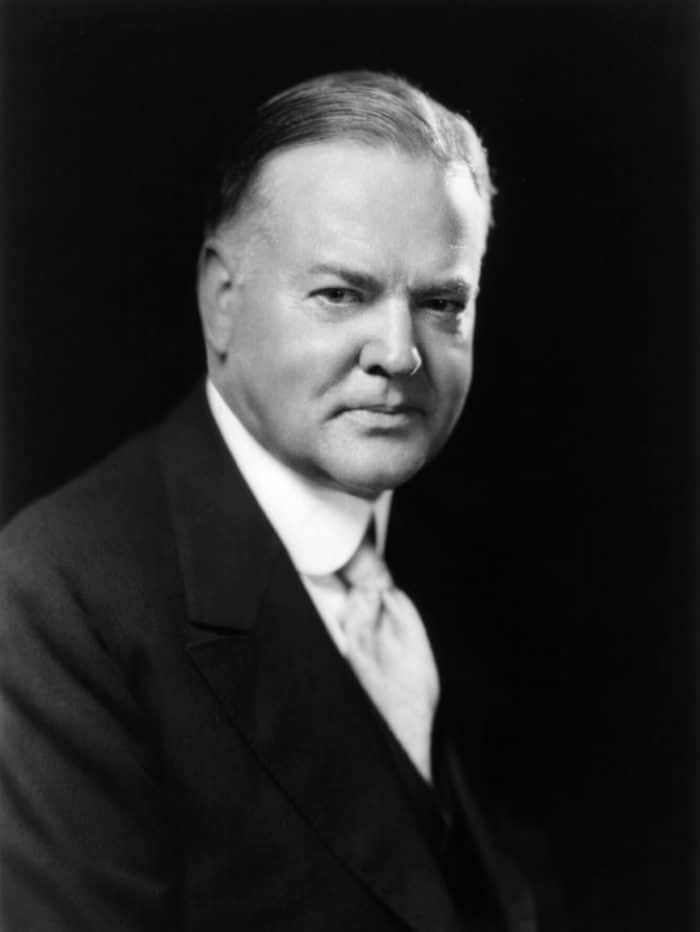 Hoover shared these powerful words in his inaugural address to the Synthetic Organic Chemical Manufacturers Association (SOCMA) in October 1921, clearly understanding from the very beginning the significance of this fledgling U.S. industry and the association supporting it.
As we celebrate the 100th anniversary of SOCMA, it would be remiss not to share some of the most critical factors leading to SOCMA's founding.
How it all began
A group of synthetic organic chemical manufacturers gathered on September 15, 1921, for a preliminary meeting in New York City to discuss the formation of a trade association to represent their interests. From this initial meeting, 36 companies officially came together to form the Synthetic Organic Chemical Manufacturers Association on October 28, 1921, at the Hotel Washington, in Washington, D.C.
After the end of "The Great War" in 1919, almost everyone wanted peace and prosperity, or as then-presidential candidate Warren G. Harding stated, "a return to normalcy." Everyone except the U.S. specialty chemical's industry. To clarify, makers of dyestuffs and pharmaceuticals wanted peace, but for them going back to the way they were would have been the opposite of prosperity. Those industries and many others had suffered under heavy competition from big European conglomerates. They were a scattered group of manufacturers, with some processing the waste streams of other industries.
According to government statistics, the U.S. dyestuffs industry's output in 1880 was just 80,000 pounds. By 1937, that had grown to 45 million pounds, and then to 168 million pounds by 1941.
Similarly, the coal-derived pharmaceuticals sector produced 2.4 million pounds in 1917, with more than an order of magnitude expansion to 30 million pounds in 1941.
Some of that growth was due to economic recovery after the war, but much of the demand could have been met from the UK, plants around the British Empire, Switzerland, and even France and Germany as they rebuilt their devastated industries. The fact that U.S. production growth was so robust was thanks, in no small part, to the role of SOCMA as an advocate for development and protection of the young industry.
SOCMA's founding president
Charles Holmes Herty (1867-1938) was the natural choice as first president of SOCMA in 1921. He had served two terms as president of the American Chemical Society 1914-1915, organized the National Chemical Exposition in New York in 1915 and 1916, and had served important roles at state universities and government entities in Georgia and North Carolina.
According to historical accounts of Herty's career in Crusading for Chemistry, The American Chemical Society accepted his resignation as editor of the Journal of Industrial and Engineering Chemistry "with regret." But it could not have been a surprise. On September 15, 2021, Herty had addressed 80 makers of synthetic organic chemicals at a meeting in New York, urging them to act in concert. The companies did just that: opening formal channels with the American Dyes Institute. When the companies met again in Washington on October 28, Herty was present as they created SOCMA.
Of course, the group of chemical makers asked Herty to be their first president. He declined the initial invitation, but was ultimately convinced to take the helm.
Trade and tariffs
With an organization to support these specialty chemical manufacturers, SOCMA's initial focus was on trade and tariff issues and overcoming the monopoly Germany had on the production of dyestuff intermediates.
According to the United States Tariff Commission, Germany produced about 75 percent of the world's dyestuffs and almost all the world's dyestuff intermediates prior to World War I. In one way or another, textile producers the world over were almost 100 percent reliant on Germany for color. In 1914, the U.S. production of coal-tar dyes totaled 6,619,729 pounds, valued at $2,470,096 or $0.37 per pound. The total output of all other coal-tar products, which were mainly medicinals and cosmetic ingredients, was valued at $1,126,699. Seven companies had 528 employees with a gross capital investment of $3,386,212. Small quantities of nitrobenzene, aniline, benzoic acid and resorcinol were produced, as were appreciable quantities of salicylic acid. All other intermediates were imported, mostly from Germany, with some from Britain. Under the Tariff Act of 1913, the rate of duty on most coal-tar dyes was 30 percent, based on foreign value, while indigo, alizarin, anthracene and carbazole dyes were duty free. The duties on intermediates ranged from 5 to 15 percent, most being 15 percent, with coal-tar crudes generally duty free.
The first crossing through the Panama Canal occurred on August 15, 1914. Its construction was considered an engineering marvel. It greatly reduced the time for ocean-bound shipments to arrive from Europe into western ports, and east-bound shipments to arrive in eastern ports. This resulted in a significant expansion of international trade.
In March 1915, the importation of dyes from Germany ceased, causing great shortages in the marketplace and triggering the great expansion of domestic production.
In the Revenue Act of September 8, 1916, the tariff on dyes and other coal-tar products was revised upwards. Crudes remained duty free, but intermediates were now dutiable at 15 percent ad valorem plus $0.25 per pound. Dyes were, where dutiable, at 30 percent plus $0.05 per pound with some exceptions.
The percentage rates did not have a sunset clause, but the per pound rates were imposed as special duties which provided that during the five-year period beginning September 9, 1921, such special duties should be reduced by 20 percent annually until they would be entirely removed. It further provided that if by this date the domestic industry was not capable of supplying 60 percent of domestic needs, these specific rates would cease. The effect of these policies was that significant capital flowed into the industry and that by 1917, the domestic output of dyes was about equal to the previously imported volume, though not in variety.
While $0.05 per pound might not sound like much of a barrier, many of the products to which it was applicable had a dutiable value of less than $0.50 per pound.
The Commission conducted a study in 1921 that proved imports of coal-tar intermediates amounted to less than 1 percent of domestic production in 1920, and imports of dyes and other finished coal-tar products amounted to only a little more than 5 percent of domestic production.
The Dyes and Chemical Control Act of 1921 provided for the exclusion of imports of synthetic organic drugs and chemicals, including dyes, except those that were not obtainable in the United States in sufficient quantities and on reasonable terms as to quality, price and delivery. This act was superseded by the Tariff Act of 1922, changing the basis of the ad valorem portion of the duty rate, which now was based on the "American Selling Price" of any similar competitive article produced in the United States, or if there was no similar article produced here, on the U.S. value. The American Selling Price system of valuing tariffs was continued under the Tariff Act in 1930 and remained the basis of valuing imports for many of the following decades.
The United States Tariff Commission Census of Dyes and Coal-Tar Chemicals reports there were 227 firms involved in this industry in 1919. Therefore, SOCMA represented a significant percentage of the industry – well over 15 percent. There was no other trade association "voice" for these firms at that time.
Fifty percent of the 36 founding members of SOCMA were dyestuff producers. The next largest group of SOCMA members produced materials used in the military armaments/explosives industries, which grew enormously during World War I. And while explosives remained important, this group of manufacturers also supplied basic intermediates to many other sectors, especially dyestuffs. The common thread was coal-tar chemistry and the need to mitigate Germany's domination of these sectors. Beginning with the invention of mauve (purple) by Sir William Henry Perkin in 1856, at what became ICI's Huddersfield, UK plant, the dyestuff industry laid the foundation of most, if not all, synthetic organic chemical production in both the United States and Europe, including pharmaceuticals and agrochemicals.
Trustbusters
Domestic trade was also a factor in how SOCMA came together, particularly as the founders were able to work within anti-trust regulations. Beginning in 1890 with passage of the Sherman Antitrust Act, the U.S. Government sought to control corporate behavior by "preserving free and unfettered competition as the rule of trade." This precedent, however, did not take shape until a Supreme Court decision in 1904 – Northern Securities versus the United States – where the court ruled that a holding company formed to create a railroad monopoly violated the Sherman Antitrust Law. The ruling further solidified President Theodore Roosevelt's reputation as a "trustbuster."
The Supreme Court in 1911 also ordered the break-up of Standard Oil, a key source of raw materials and feedstocks for the chemical sector.
Control of corporate behavior continued in 1914, when Congress passed the Clayton Antitrust Act, which prohibited companies from charging different buyers different prices for the same products, contracts restricting business with competitors, mergers between competing companies, and companies buying stock in competing companies. Included in the legislation was the creation of the Federal Trade Commission.
As a result of the trustbuster rulings, and even though most of SOCMA's founding members had offices in New York City, they now needed an organization through which they could work together on common goals and objectives to grow and protect the industry.
Germany's monopoly
By 1913 Germany had obtained what was a virtual monopoly in the manufacture of aniline dyestuffs and was responsible for more than 83 percent of the world's production. The United States, in the same year, only claimed 1.8 percent of the total world production, and a large percentage of that was produced utilizing German intermediates.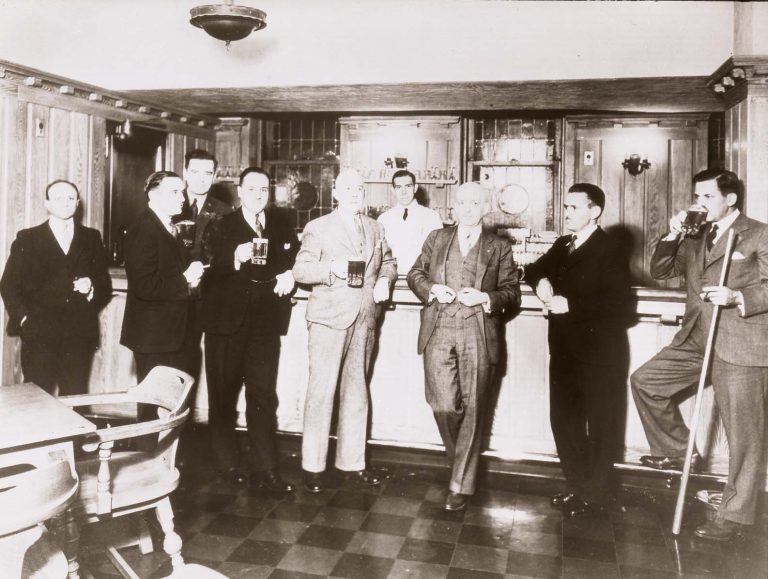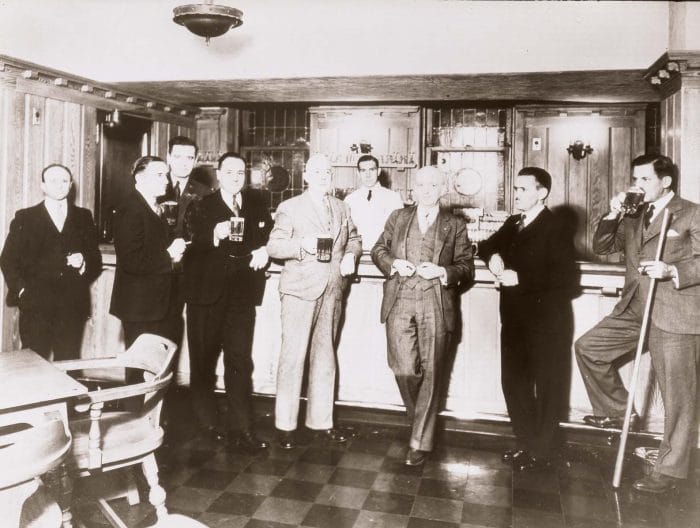 In 1914, the United States had a thriving inorganic chemical industry, but all the nation's coal-tar plants together employed only 528 workers and were dependent on Germany for their principal supplies and intermediates. During the war years alone, more than $200 million was invested in the dyestuffs industry by 118 American companies.
The British announced to neutral nations, including the United States that its embargo on shipments of German goods, including dyes, would thereafter apply to all shipments made subsequent to March 1, 1915. Prior to this date, shipments made on vessels from neutral countries were not blocked. The last significant shipment of German dyes, allowed passage by the British, arrived in New York on June 10, 1915. There was not another shipment until after the war, and then only after the German chemical plants had returned to productive peace-time service.
The shortages caused by this action were severe, hitting all U.S. consumers of organic chemicals, but this was especially difficult for consumers of dyestuffs.
Calco Chemical Division, a founding member of SOCMA, chronicled its struggles in 1915 in Dyes Made in America 1915-1940, citing a famine of many essential chemicals – fertilizers, dyes and medicinals – which threatened to impact crops, close mills and cripple the U.S. health-care system. "We were awakened with a shock to the terrifying fact that despite our isolation, despite all our resources, we could be neither safe, nor prosperous, nor even healthy if the United States remained dependent upon foreign countries for certain vital chemical supplies."
Calco in 1915 "sat down in anxious conference" with Secretary of Commerce Redfield, begging him to use U.S. influence to induce Germany to raise the ban on dyestuff exports and then persuade Britain to permit the passage of these colors so they would not be forced to close their mills. Even though Calco was shortly to become a very large dyestuff producer, at this point in time, they were primarily a consumer of colorants as a producer of wall papers.
Characteristically, the period after a great war started out with a boom and then a bust. In 1919 and 1920, immediately following the World War I Armistice, the nation was swept by boundless exuberance, leading many businessmen into an over-extended position. This boom was short-lived. It was followed by a drastic business crisis in 1921 and 1922 during which business mortality was high, and prices were cut to the bone.
All active German chemical patents on file in Washington, D.C., were seized in 1918 under the Trading-With-the-Enemy Act. In 1919 these patents were sold to the Chemical Foundation, which was organized to acquire and administer them. The Foundation granted licenses to all responsible American applicants on identical terms. However, out of the 4,802 patents covering medicinals as well as dyes, only 403 were taken up by licensees over a four-year period. U.S. producers, desperate for production technologies, were disappointed by the lack of actual process details contained in these documents.
According to Dyes Made in America 1915-1940, when the armistice was signed on November 18, 1918, "almost overnight and without warning an insatiable war demand became an overwhelming surplus. Government contracts were cancelled right and left. Prices of crudes and intermediates tumbled – toluol from $1.50 to $0.25; phenol from $0.43 to $0.11. What was worse, the government held surplus stocks of many coal-tar materials far in excess of the country's normal annual consumption. It was commonly reported, for example, that there was sufficient benzol in hand to last five years and phenol enough to meet all demands through 1927."
Because of these crises and coupled with American ingenuity, great progress was about to be made in the manufacture of synthetic organic chemicals, and especially dye-making. In 1914, seven American manufacturers produced 6,619,729 pounds of coal-tar colors valued at $2,470,096.00, supplying roughly a tenth of our dye requirements. Unfortunately, nine-tenths of this domestic output was prepared from imported intermediates.
By 1920, more than a hundred American plants turned out 88,263,776 pounds of dyes valued at $95,613,749.00. Almost every pound was made from American intermediates. Big gaps still had to be filled in the range of colors offered; nevertheless, the total poundage exceeded our requirements. Already, we were exporting large quantities of sulfur black and indigo to the Orient.
In five years, the challenge of the dye famine of 1915 had been met.
Emergence of automobiles and the female influence
There were many emerging phenomena in the early 1900s impacting the specialty chemicals industry. The automobile industry was an example of booming U.S. manufacturing in new sectors. Like automobiles, most of them required finished goods or parts that created demand for specialty chemicals. According to Ford Expansion and Challenge 1915 – 1933, fewer than 2,500 cars were produced in the U.S. when the auto industry started in 1900. But by 1910, that number had grown to about 130,000. By 1913, automobile production grew to almost 320,000 and then quadrupled by 1916 when 1.3 million cars were built. While production dropped as plants were shifted to war materials, by 1920 production had risen to about 1.5 million units. Between 1920 and 1923, the number doubled to more than 3 million.
Then, as now, automobiles represented a huge opportunity for synthetic organic chemicals. While there were no plastics, there was a substantial need for textiles, rubber, paints, coatings and lubricants – both for the cars and the factories producing them.
According to DU PONT One Hundred and Forty Years, women burst forth from political, financial and social bonds in the early 1920s after being granted the right to vote. As women became more integral members of society and the workforce, they called for more significant wardrobe choices, better equipment and food in their homes, as well as more colorful fabrics, finishes and paints. Women, who were driving more, also were essential to the transformation of the auto industry by insisting on style and comfort among other amenities that brought the industry to new heights.
Du Pont, a founding member of SOCMA, noted that with women having the "asking power," there was no end to what they would seek from the industry, especially the chemical branch. "Having served with distinction the nation's pioneers, protectors and builders, Du Pont and chemistry now prepared to face up to this new and exacting challenge of the Twenties."
Jenny Gaines, SOCMA's Senior Director Membership, Marketing & Communications & Jim DeLisi, President of Fanwood Chemical and longtime Chairman of SOCMA's International Trade Committee, co-authored this article and traced SOCMA's original 36 founding member companies.
Epilog by Jim DeLisi: My first SOCMA meeting was in 1977 at the Hotel Roosevelt in NYC, which I attended with my dad, Vince DeLisi. SOCMA had been a strong presence in the success of the small business, Fanwood Chemical, Inc., my father created in 1971. He had begun attending SOCMA meetings in the late '50s as a representative of American Cyanamid Company, selling dyestuff intermediates produced primarily in Bound Brook, NJ. At that time, SOCMA met monthly at the Roosevelt, as it had for many years. Many SOCMA committees met after lunch, and my focus at that time was the Small Business Committee, as well as the International Trade Committee. SOCMA President Ron Lang led the industry's trade initiatives as the Chairman of the Office of the Chemical Industry Trade Advisor (OCITA). This group worked for the best interests of the American Chemical Industry, including strong support of the American Selling Price System. It was the primary way our industry communicated with the government on trade issues prior to the formation of the Industry Trade Advisory Systems, which were formed in the mid-1970s. For many of my early years, my mentor in trade issues was Richard M. Patterson of The Dow Chemical Company, who served as the chairman of the ITC. Dick was also Chairman of ISAC 3, which jointly reported to the U.S. Trade Representative (USTR) and the Department of Commerce concerning trade policy. He convinced me to join the ISAC in 1980, and I started my 40-year odyssey in the trade advisory system. During this entire time period, SOCMA has steadfastly been a supporter of U.S. manufacturers' interest in global trade. SOCMA was a key "mover" for the Chemical Tariff Harmonization Agreement under the World Trade Organization's (WTO) Uruguay Round that concluded in 1994 after almost a decade of talks. SOCMA was the driver for the creation of the Dyes Intermediates Appendix to the Tariff Schedules created in 1994, which exists to this day. While the dyestuff industry has largely followed the textile industry in moving out of the United States, companies consuming intermediates included in this list continue to benefit from its creation. SOCMA has been a key player and strong advocate concerning trade issues impacting batch organic chemicals over the last century. I suspect that it will continue in this role for at least the next 100 years!
Categorized in: Uncategorized