FOR IMMEDIATE RELEASE



February 2, 2022
Contact:
Jasmine Springer
Associate Marketing Communications Specialist
(978) 499-1651
jspringer@ascensusspecialties.com 
Ascensus Specialties Receives National Performance Improvement Silver Award
Company Honored for Initiatives in Stakeholder Communications
NEWBURYPORT, MA – Ascensus Specialties is pleased to announce it has received the Silver Performance Improvement Award for exceptional efforts in improving environmental, health, safety and security (EHS&S) by the Society of Chemical Manufacturers & Affiliates (SOCMA), the leading trade association representing specialty and fine chemical manufacturers and service providers.
Ascensus Specialties participates in SOCMA's ChemStewards®, a rigorous and innovative program now in its 15th year that promotes ongoing facility efforts in areas of environmental, health, safety and security.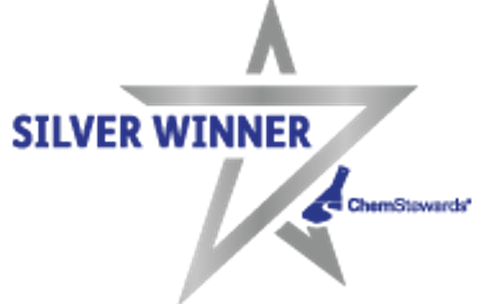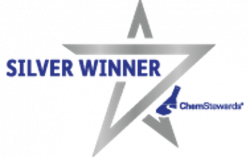 The Ascensus Specialties team received the Silver Performance Improvement Award in Stakeholder Communications during SOCMA's virtual Annual Meeting on December 14. They will also be recognized in person at SOCMA's Specialty & Custom Chemicals Show, February 28-March 2, in Fort Worth, TX.
Performance Improvement Award judges applauded the Newburyport, MA, facility's engagement with local governmental agencies, including the fire department and FBI field office, to ensure the highest safety standards are embedded throughout all site activities. The Ascensus team was also recognized for its simulations and exercises with employees around upcoming chemical reactions, adherence to chemical regulations, approaches to injury prevention and ongoing facility safety measures. Ascensus employees also meet monthly to review all Health, Safety and Security policies and identify where new policies may be needed to best protect site personnel and the surrounding community.
"Over the past year, our Ascensus team extensively reviewed procedures, adopting more effective and transparent levels of safety standards, hazard analyses and communication initiatives," said Jason Stevens, the Site Executive at Ascensus Specialties' Newburyport, Massachusetts location. We are extremely proud to have our hard work and persistence recognized by SOCMA in receiving this honor of the Silver Performance Improvement Award."
"We congratulate Ascensus Specialties and its strong team for their unwavering commitment to Stakeholder Communications and improving all environmental, health and safety efforts," said SOCMA President & CEO Jennifer Abril. "We look forward to their continued participation in ChemStewards®, where there is a solid platform to learn from each other and share best practices that will build customer confidence, community trust and strengthen product stewardship throughout the value chain."

About SOCMA
The Society of Chemical Manufacturers & Affiliates (SOCMA) is part of a $300 billion industry that's fueling the U.S. economy. www.socma.org

About Ascensus Specialties
Headquartered in Bellevue, Washington, Ascensus Specialties LLC is the global leader in borohydride, borane and specialty alcoholate reagents, CVD/ALD precursors, and high-purity APIs and cGMP materials. Ascensus' chemistries improve the way its clients create their products by making what they do easier, more efficient, safer and more selective. The Company's Strem Catalog provides researchers with high-purity, research-grade materials to drive innovation. From world-class production plants in Elma, Washington, Evans City, Pennsylvania, and Newburyport, Massachusetts, Ascensus has a global reach that ensures that clients can consistently manufacture their products to the highest standards.
Additional information about Ascensus is available at https://www.ascensusspecialties.com/
Categorized in: Members, Performance Improvement Awards