FOR IMMEDIATE RELEASE


December 19, 2022
Contact
Samantha Hill
(571) 348-5116
shill@socma.org

Baker Hughes Honored with National Awards for Excellence in EHS
A Focus on Energy Efficiencies and Reduced Emissions Commended
HOUSTON, TX – Baker Hughes is pleased to announce it has been recognized by the Society of Chemical Manufacturers & Affiliates (SOCMA) for excellence in environmental, health and safety (EHS) initiatives. SOCMA is the leading trade association representing specialty and batch chemical manufacturers and service providers.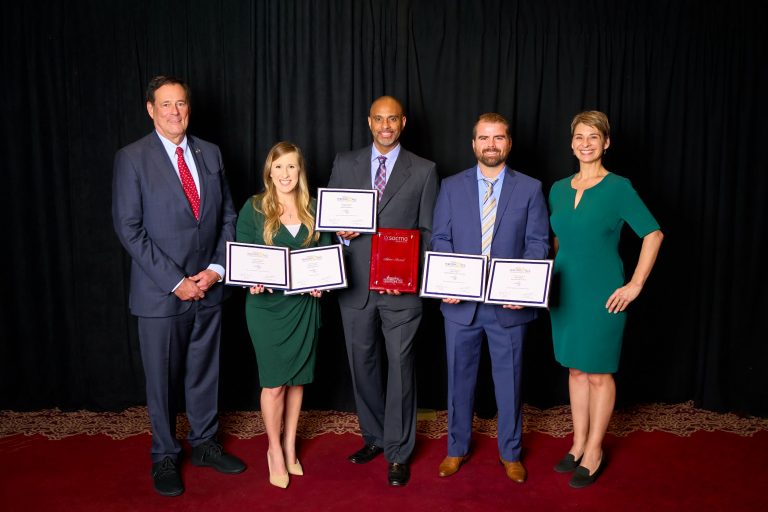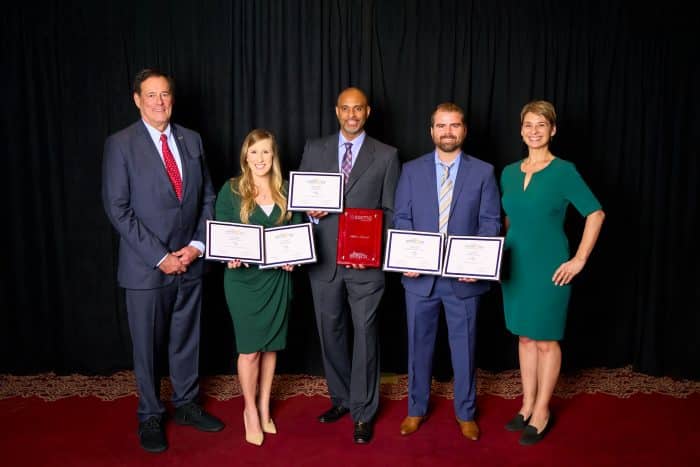 Baker Hughes is a longtime participant of ChemStewards®, SOCMA's rigorous program to foster and improve upon a culture of facility safety, product stewardship, environmental safeguards, risk reduction and stakeholder engagement. Now in its 17th year, the annual Performance Improvement Awards recognize companies demonstrating best practices in these areas.
The Baker Hughes' Rayne Blend Plant, in Rayne, LA, was honored with two 2022 Silver Performance Improvement Awards, in the categories of Product Stewardship and Resource Management and Waste Minimization.
The following award-winning Baker Hughes facilities were each given a 2022 Silver Award in Resource Management and Waste Minimization:
Bakersfield Blend Plant, in Bakersfield, CA
Kilgore Blend Plant, in Kilgore, TX, and
Bayport Manufacturing Facility, in Pasadena, TX.
In the category of Product Stewardship, award judges commended the Rayne Blend Plant's implementation of formal training for its Product Maintenance Request process and strategic enhancements to its Quality Assurance Program.
Baker Hughes received the Resource Management and Waste Minimization award across four sites due to increased efforts in solid waste reduction and comprehensive waste recycling initiatives. With a focus on energy efficiencies and reduced emissions, the company has goals to reduce carbon dioxide emissions by 50% in 2030 and be net zero by 2050.
"We are proud to receive these prestigious awards for our EHS efforts at each facility," said Eric Williams, Sr. EHS Manager, Baker Hughes. "Part of Baker Hughes' mission is to revolutionize energy and harness the power of engineering to redefine what's possible. These awards showcase our commitment to those critical objectives."
"SOCMA is proud to have members like Baker Hughes who consistently raise the bar in best practices around safety and innovation," said Jennifer Abril, SOCMA President & CEO. "We applaud Baker Hughes for their continued dedication and commend their efforts to make our world a safer, stronger and better place."
About Baker Hughes
We are Baker Hughes, an energy technology company. We take energy forward – making it safer, cleaner, and more efficient for the people and the planet. We are the leading energy technology company. We design, manufacture, and service transformative technologies to help take energy forward. This is made possible through our technology, our people, our scope and scale, and our low-carbon commitment. For more than a century, our inventions have revolutionized energy. We harness the power of engineering, data, and science to redefine what's possible.
About SOCMA
The Society of Chemical Manufacturers & Affiliates (SOCMA) is part of a $300 billion industry that's fueling the U.S. economy. www.socma.org
Categorized in: Members, Performance Improvement Awards