FOR IMMEDIATE RELEASE
December 1, 2022
Contact
Samantha Hill
(571) 348-5116
shill@socma.org
Nation Ford Chemical Receives 2022 EHS Gold Award
Company Also Honored with Highest Marks in Sustainability and Educational Outreach Categories
FORT MILL, SC – Nation Ford Chemical (NFC) is pleased to announce it has received the 2022 Gold Performance Improvement Award for excellence in all areas of environmental, health, and safety (EHS) by the Society of Chemical Manufacturers & Affiliates (SOCMA), the leading trade association representing specialty and batch chemical manufacturers and service providers.
In addition to the 2022 Gold Award, NFC was this year's recipient of SOCMA's prestigious 2022 Sustainability Award, and the 2022 Educational Outreach Award.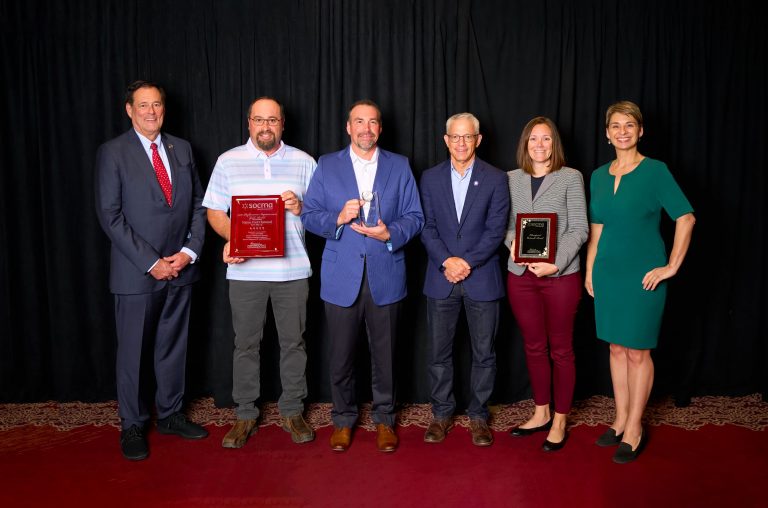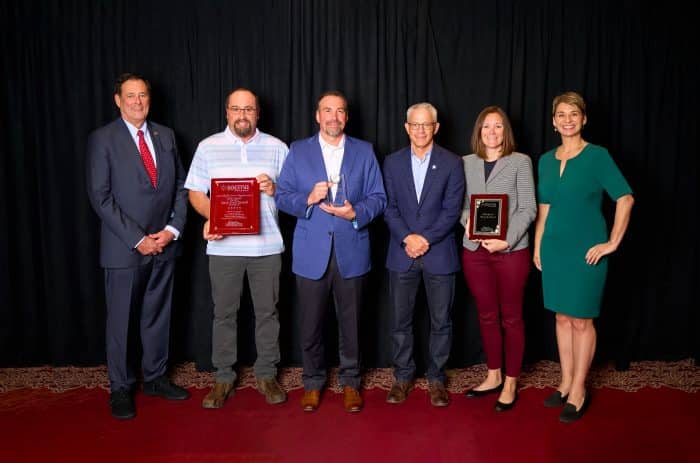 NFC is a longtime participant of ChemStewards®, SOCMA's rigorous program to foster and improve upon a culture of facility safety, product stewardship, environmental safeguards, risk reduction and stakeholder engagement. Now in its 17th year, the annual Performance Improvement Awards showcase companies demonstrating best practices in these areas.
The Nation Ford team was celebrated in-person for their achievements at the 2022 SOCMA Summit, November 14-16, in New Orleans, LA.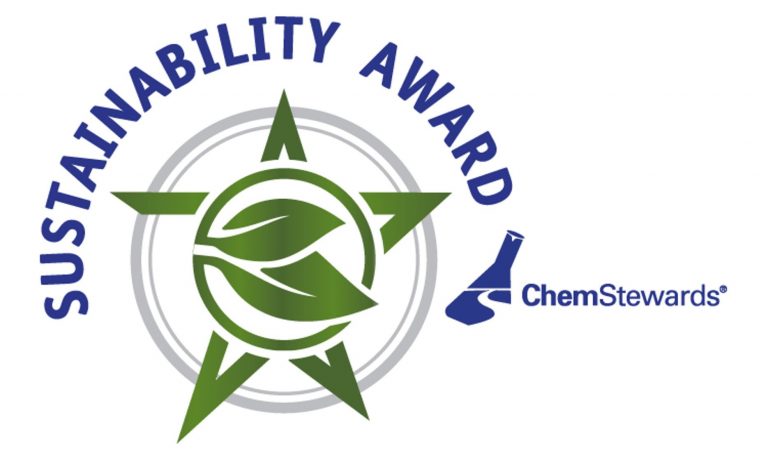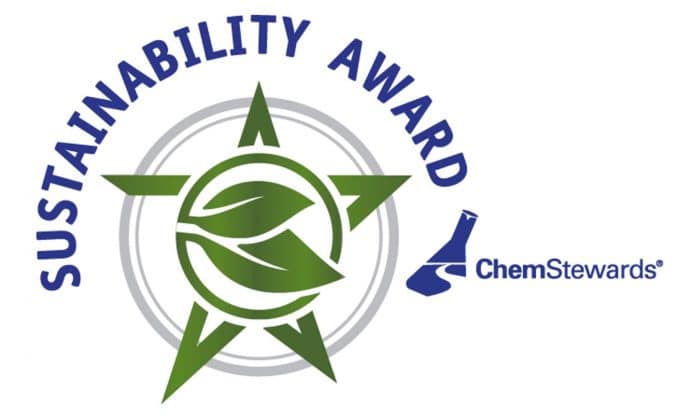 In receiving the Gold Award, Nation Ford's environmental, health and safety efforts astounded judges across all five award categories. The judging panel noted a clear pride and ownership NFC exudes in every aspect of their operations.
Nation Ford was honored with the Sustainability Award for outstanding initiatives, as shown by being in the 98th percentile of Ecovadis in 2022. Award judges applauded the team's assertive sustainability goals executed throughout the year, proving that with appropriate planning and controls, a facility can reduce its footprint and impacts to the environment, while at the same time improving company margins.
In the area of Educational Outreach, judges commended NFC's "ChemE Spend a Day" initiative, led by the company's Chief Operating Officer, which welcomes chemical engineering students to the Fort Mill, South Carolina, plant, to experience first-hand all aspects of a chemical facility.
"The Nation Ford team is honored to be recognized for our commitment to EHS excellence through the 2022 Gold Award, and in the areas of Sustainability and Educational Outreach," said Jay Dickson, President, Nation Ford Chemical. "We continue to embrace strong communication, robust product stewardship, increased employee engagement, and employ innovative waste minimization efforts throughout our processes."
"We congratulate Nation Ford Chemical for demonstrating an unwavering commitment to safety, sustainability and nurturing the intellect of our next generation through educational outreach," said SOCMA President & CEO Jennifer Abril. "SOCMA is proud to have Nation Ford as a member, and we look forward to their ongoing contributions to industry best practices, which strengthen manufacturing performance across the value chain."
About Nation Ford Chemical
Nation Ford Chemical is one of America's most respected custom and toll manufacturers of specialty organic chemicals. The company specializes in the production of a variety of organic intermediates, polymers and colorants for a broad range of customers worldwide. www.nationfordchem.com
About SOCMA
The Society of Chemical Manufacturers & Affiliates (SOCMA) is part of a $300 billion industry that's fueling the U.S. economy. www.socma.org
---
Categorized in: Awards, Members, Performance Improvement Awards