FOR IMMEDIATE RELEASE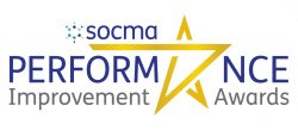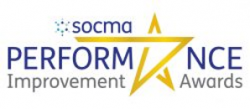 May 19, 2021
Contact:
Jenny Gaines
Senior Director, Communications & Engagement
(571) 348-5110
jgaines@socma.org
SOCMA's 2021 Performance Improvement Awards Program Now Accepting Applications
Companies to Showcase Continuous Improvement Achievements in EHS&S
ARLINGTON, VA – Applications are now being accepted for the Society of Chemical Manufacturers and Affiliates (SOCMA) 2021 Performance Improvement Awards, which recognize continuous improvement and innovative processes in environmental, health, safety and security (EHS&S) across the specialty and fine chemical industry.
"Today, more than ever, safety and operational excellence are vital for specialty and fine chemical manufacturers," said Joe Dettinger, Senior Director, Technical and Safety. "Through our Performance Improvement Awards program, we proudly showcase the pioneer spirit of this unique industry that daily strives to implement safety cultures that not only safeguard their employees, but also their facilities and the communities in which they reside. Our team is eager to learn about the techniques and procedures our members have utilized this past year that will collectively elevate and enhance industry best practices."
SOCMA members who participate in ChemStewards® or an equivalent performance improvement program can submit applications through the portal from Wednesday, May 19, through Friday, July 2.

Facilities will compete for Performance Improvement Awards in five areas of the ChemStewards® core principles – Stakeholder Communications, Product Stewardship, Employee Training and Engagement, EHS&S in Planning and Operations and Resource Management and Waste Minimization. Winners are recognized at Gold, Silver and Bronze levels for their achievements and improvement over a specific award timeframe.

In addition to Gold, Silver and Bronze Awards, SOCMA member companies that educate young people about the importance of chemistry in our lives are eligible to compete for the association's Educational Outreach Award.
And facilities that have gone above and beyond industry standards to improve their environmental stewardship are eligible to vie for SOCMA's Sustainability Award.

2021 Performance Improvement winners will be honored during an awards ceremony at SOCMA Week, as part of our in-person centennial celebration, October 20-22, in New Orleans, LA.
About SOCMA
SOCMA is part of a $300 billion industry that's fueling the U.S. economy. Our members play an indispensable role in the global chemical supply chain, providing specialty chemicals and services to vital markets ranging from aerospace and electronics to pharmaceuticals and agriculture. For more information about this innovative association, visit www.socma.org.
Categorized in: Awards, Manufacturing/Operations, Performance Improvement Awards, SOCMA news